MCGI ARTICLE

UNTV, BMPI Thankful to God As Their 10th Year of Public Service Nears
Apalit, Pampanga – Kuya Daniel Razon led the thankful employees, volunteer staff and beneficiaries of Breakthrough and Milestones Productions International (BMPI) in offering their gratitude to God on February 1 this year at the ADD Convention Center in Pampanga.
The people behind UNTV – the country's prime public service network stood on stage to thank God for nearly a decade of God's guidance in all of the station's public service endeavors.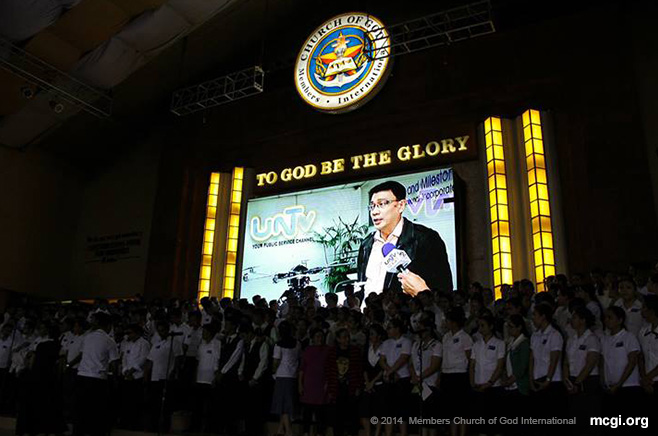 During the thanksgiving number, BMPI-UNTV CEO and Chairman Daniel Razon remarked on UNTV's making its mark in the field of public service.
In UNTV's audio-visual presentation, Kuya Daniel said, "We are so small compared to bigger networks, but with God's mercy, in our humble ways, we are instruments in helping our fellowmen."
In the same AVP, MCGI Presiding Minister Bro. Eliseo Soriano congratulated UNTV on how God has helped the station become what it is today – a station that truly serves the people.
"It is quite an achievement for UNTV, under the supervision of Bro. Daniel Razon. [That is] To bring glory and honor to the Lord through the instrumentality of UNTV," stressed Bro. Soriano.
"We do not mean business, we mean public service," concluded Bro. Daniel as what UNTV as a network is all about.
Nine Years of Public Service
Starting out as a small television network way back year 2004, UNTV has made a name for itself as the country's dedicated public service channel. The network maintains the daily operation of its numerous charity institutions and public service works.
Now passing its 9th year, UNTV has already made marks with some of the most groundbreaking public service projects launched in the Philippines. 

One example is the "Tulong Muna, Bago Balita" (Rescue First, Report Later) Advocacy, which encourages media men to prioritize life-saving rather than news reporting.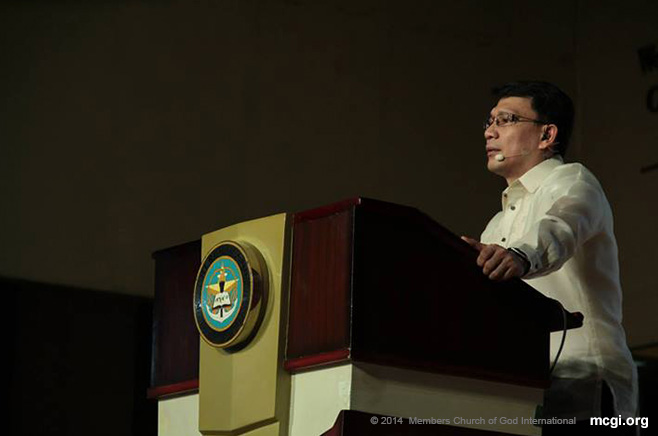 UNTV has also pioneered the use of aerial drones for rescue and reporting in the country, employing the use of technology for faster information dissemination and a wider scope of public service to the masses.
UNTV also maintains partnership with the Members Church of God International (MCGI) through its Ang Dating Daan Foundation Inc. (ADDFI).
To extend help in far-flung areas in the country, UNTV has rolled medical missions. The station also put up numerous Clinic ni Kuya facilities around the archipelago to provide medical care help to our marginalized fellowmen.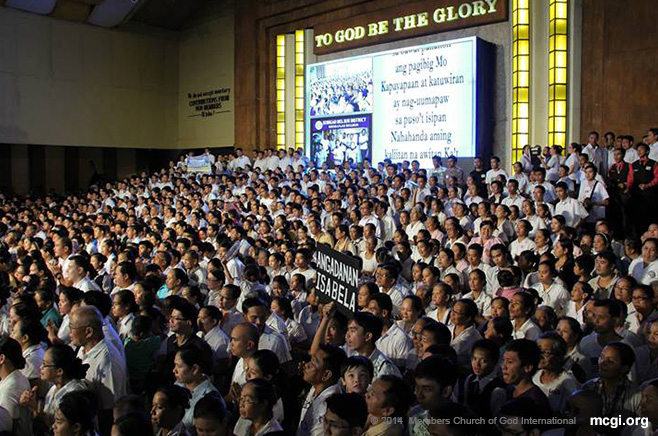 UNTV's main operating station located in EDSA also houses its Legal Center called "Law Center ni Kuya," where people in need of legal assistance can seek counselling.

The station also provides continuous support for La Verdad Christian College's free education and the Dunong Gulong Mobile School services, as well as its Libreng Sakay (Free Ride) buses and jeepneys throughout the country.
UNTV will celebrate its tenth anniversary this coming June 25-26, 2014.
(Written by Yanna Faye Ferrera)