MCGI ARTICLE
12 Years of Praise: MCGI 24/7 Chorale Celebrates Anniversary with First Digital Convention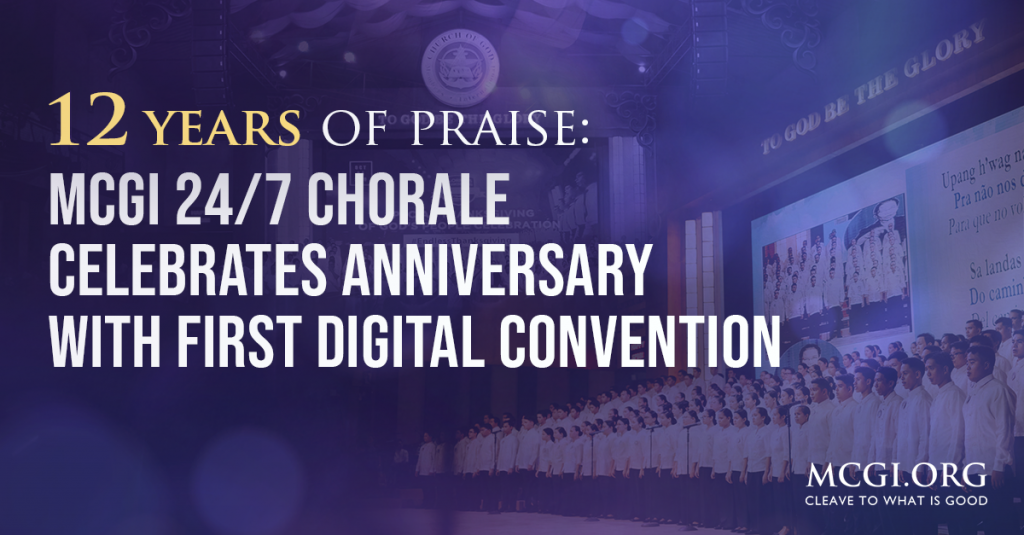 For twelve years now, the MCGI 24/7 Chorale has been continuing the practice of the first servants of God more than 2,000 years ago — of singing songs of praise to God nonstop. 
And these are the singers, chief of the fathers of the Levites, who remaining in the chambers were free: for they were employed in that work day and night.
(1 Chronicles 9:33, KJV)
The group held its first digital convention this August for its anniversary celebration since the launch of the endeavor on August 9, 2008. Taking inspiration from 1 Chronicles 9:33, MCGI Overall Servants Bro. Eli Soriano and Bro. Daniel Razon set up the means and schedules needed for the task. 
Regional choral groups from different parts of the globe sing during their set schedule for each day, so that in a span of 24 hours, there is unceasing singing of praises unto God.
The digital assembly featured a video flashback to see how far the chorale has come in 12 years with the Lord's help and guidance. In his opening remarks, Bro. Daniel recalled how the chorale started with only eight members and eventually grew to 12,000 and expanded to Europe, the Middle East, Africa, Australia, and North America as the years passed by.
Audio-video presentations from different regions of the globe were played as choir members participated online from their homes via live video conferencing.
"The best part was when we were singing our song of praise "Wala ng Iba" (No Other), because this song is very timely considering the situation we are facing right now. Wala ng Iba means that in these trying times, there is no other person we can lean on and can help us to get through this difficult situation but only our Father in the heavens," said Bro. Redgie Tuazon, a choir member from  Melbourne, Australia.
Old Practice, New Means
Amid the world's ongoing pandemic, MCGI chorale members have also learned to be adept not only with the melody, lyrics, and choreography of a song, but their technical knowhow in mobile apps as well. 
They have also equipped themselves with white backdrops, sturdier phone stands, and better recording equipment as part of their commitment to their duties before the Lord.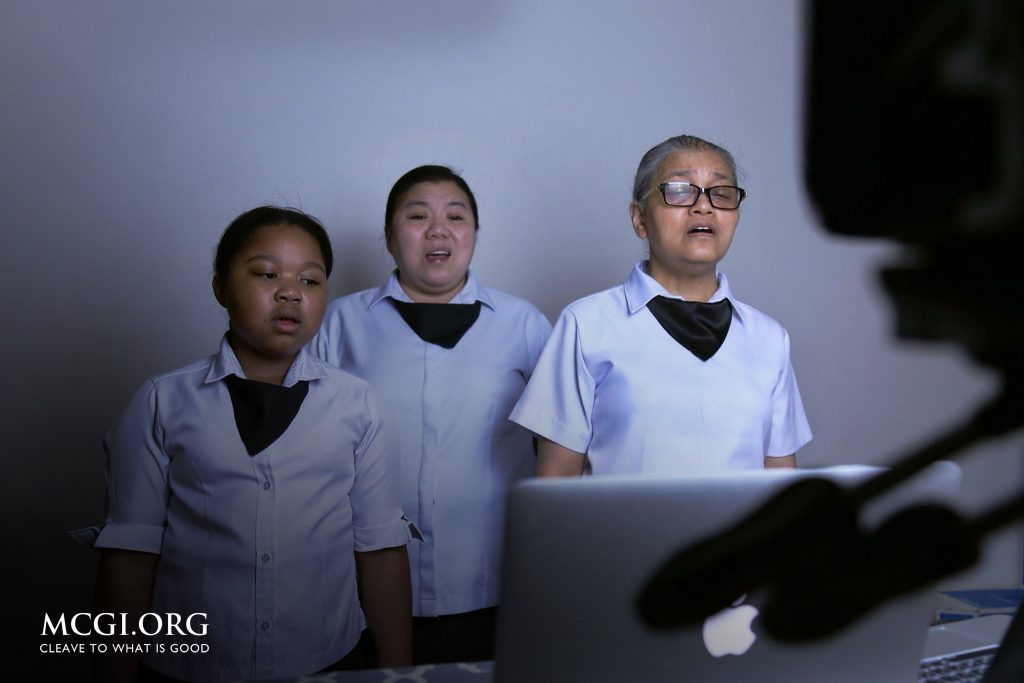 Despite their distance from each other and though in different time zones, participants of the digital convention on August 2 were glad to share their time and talents with their fellow choristers. 
"I have always been taking part in the MCGI Chorale's 24/7 Anniversary for 5 years now, but the 12th Anniversary was different, because we get to feel singing together by spirit, and it was an emotional experience knowing that I've made the right choice in remaining in this committee," said Sis. Allizon Grace Dorosan from Laguna, Philippines
The High Notes of the Convention
"My favorite part of the event was when Kuya Daniel started to share new learnings and wisdom from the Bible with God's help in relation to singing praises. We all have the right to sing praises to God, even if we don't have a good voice. As long as we sing praises to Him from our hearts, He'll always be delighted," remarked Bro. Edward Ballecer from Bulacan, Philippines.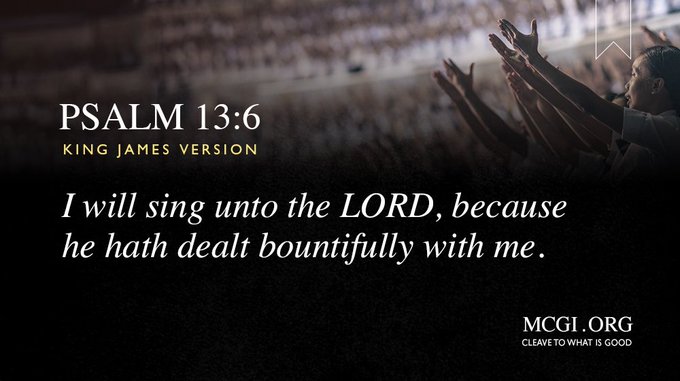 Bro. Daniel reminded the brethren of the importance of singing, because music is something that will go on in heaven, and that singing is a God-given talent whose purpose should be used properly.
He also stressed the virtue of humility, that no matter how many achievements people receive, they must always remain humble. "Let us be humble in the sight of God, let us ask for His help constantly," said Bro. Daniel. 
In MCGI, each gathering begins and ends with a song of praise to God. As Bro. Eli said during one of MCGI's weekly Thanksgiving celebrations, "This is a way for us to delight God in heaven." 
The event drew to a close with participants seen on screens cheering and clapping, reminded of and reinvigorated by the biblical reasons for what they have been doing nonstop.