MCGI ARTICLE
MCGI's Second Quarter Highlights: In Retrospect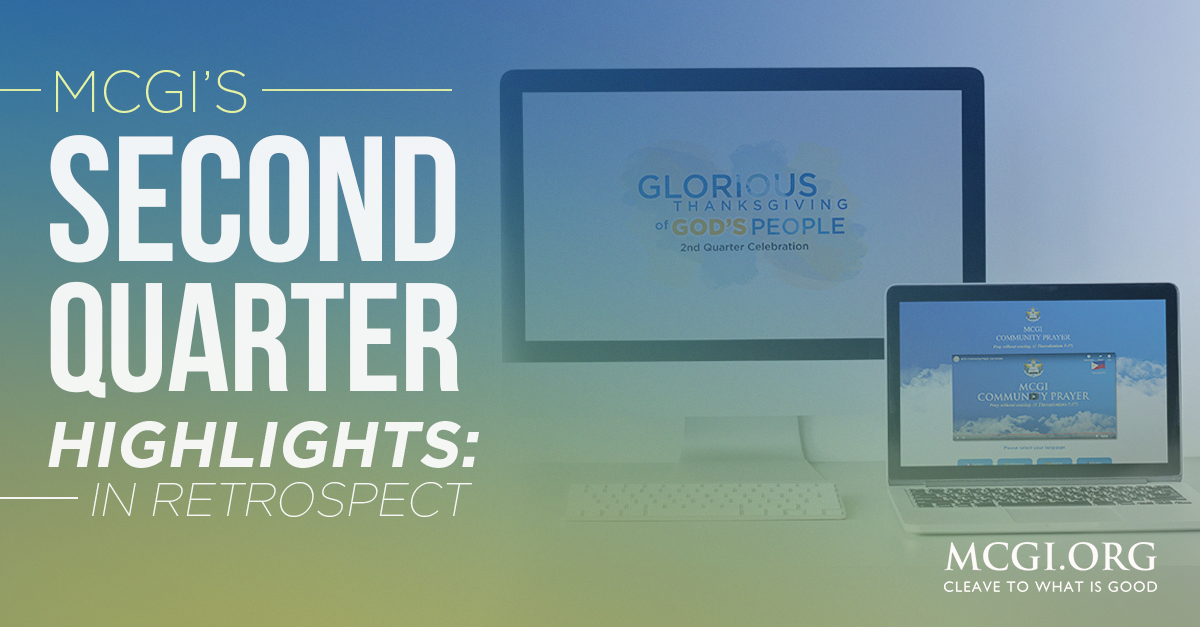 The onslaught of Covid-19 has affected human activity, not just on the individual aspect but on a global scale. The pandemic, however, did not prevent the Members Church of God International (MCGI) from spreading the word of hope through modern technology and digital communication platforms.
While adapting the new normal, MCGI remains dutiful and thankful, celebrating another quarter full of notable milestones and achievements.
One in Spirit
Under the stay-at-home government mandates, mass gatherings in most parts of the globe were strictly banned. This prompted MCGI to widen and intensify the use of communication technology in its gatherings and activities, in observance with the doctrine written in Hebrews 10:25: Not forsaking the assembling of ourselves together, as the manner of some is; but exhorting one another: and so much the more, as ye see the day approaching.
Through massive online streaming, MCGI Overall Servants Bro. Eli Soriano and Bro. Daniel Razon have adapted a caucus type of gatherings to allow the brethren and their guests to listen to biblical teachings at the comfort of their homes.
The caucus allowed the brethren to ask Bro. Eli questions about misunderstood verses of the Bible.  This new format is being followed in all weekly Prayer Meeting, Worship Service, and Thanksgiving gatherings.
Daily Worldwide Bible Expositions and Bible Studies were also made possible online, as people participated though their computers and mobile devices without having to leave their houses. During the livestreams, online viewers who were tuned in via Facebook, YouTube, and Instagram would usually reach a daily average of 80 thousand. This excludes those who are attending via the Zoom application and live satellite feed.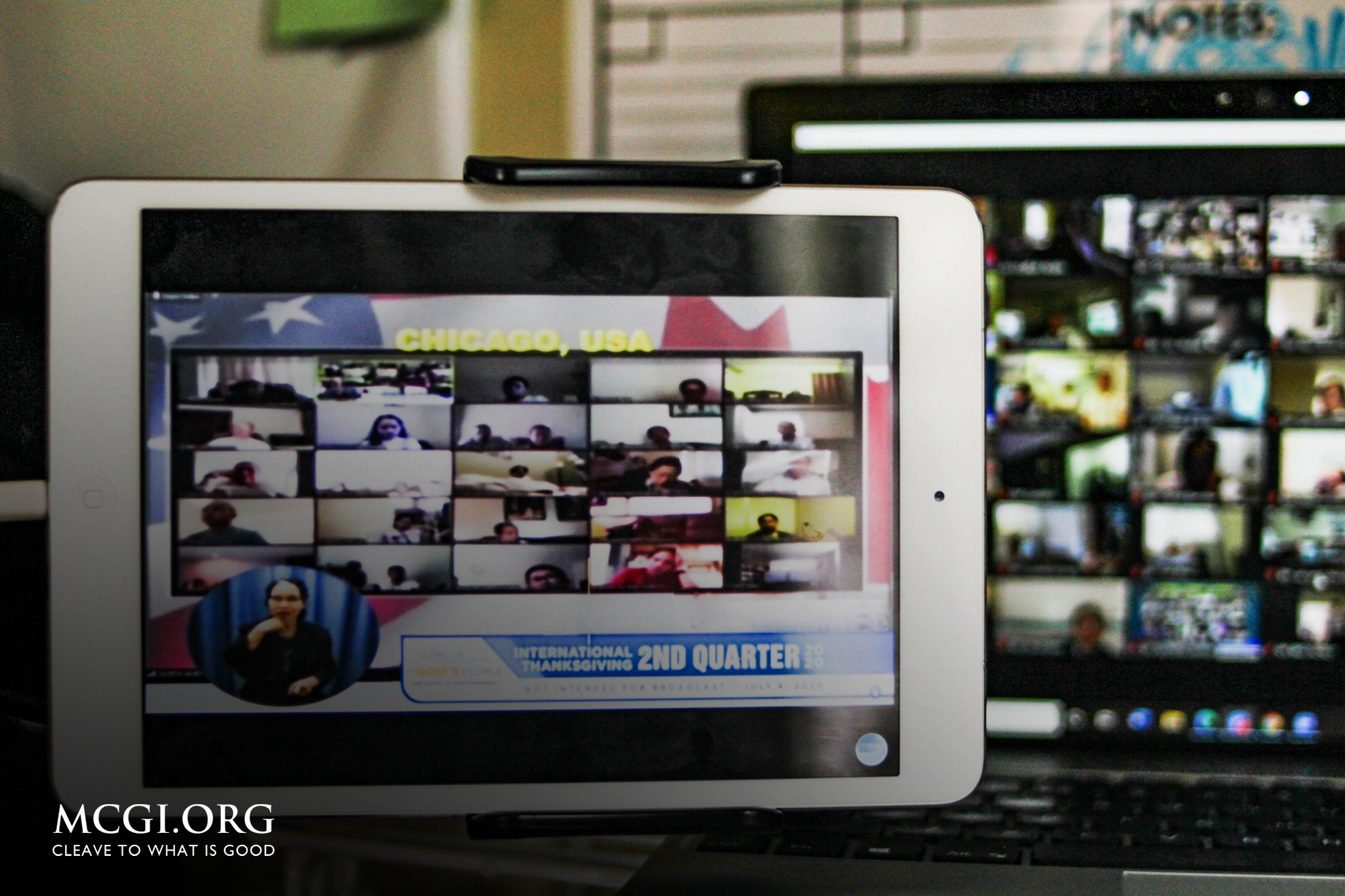 Second Quarter Firsts
Days after the brethren convened for the first quarter Special Thanksgiving of God's People, MCGI celebrated the Lord's Supper on April 7. It was during this event that Bro. Eli and Bro. Daniel first used the more interactive method of teaching the congregation.  This gave them the opportunity to ask the brethren if they understood, or, if they have questions about the biblical topics that were tackled. 
With newfound biblical wisdom and after back-to-back online conventions, Bro. Eli and Bro. Daniel sang songs of thanksgiving that same evening in celebration of Bro. Eli's 56th Sabbath Anniversary.  
June opened with the first ever month-long online Live Mass Indoctrination. Before the lockdown, the Mass Indoctrination was exclusively held in MCGI locales and coordinating centers and people had to be physically present throughout the sessions. The online format provided a greater opportunity for more individuals to study the Christian doctrines, which are being observed by all the brethren in the Church of God International, by tuning in to the livestream via Facebook, YouTube, and Instagram.
Following this event, MCGI reached another feat by welcoming a record-breaking number of new members of the Church during one simultaneous Mass Baptism on June 27, 2020, a week before it held its three-day International Thanksgiving for the second quarter.
Notes of Thanksgiving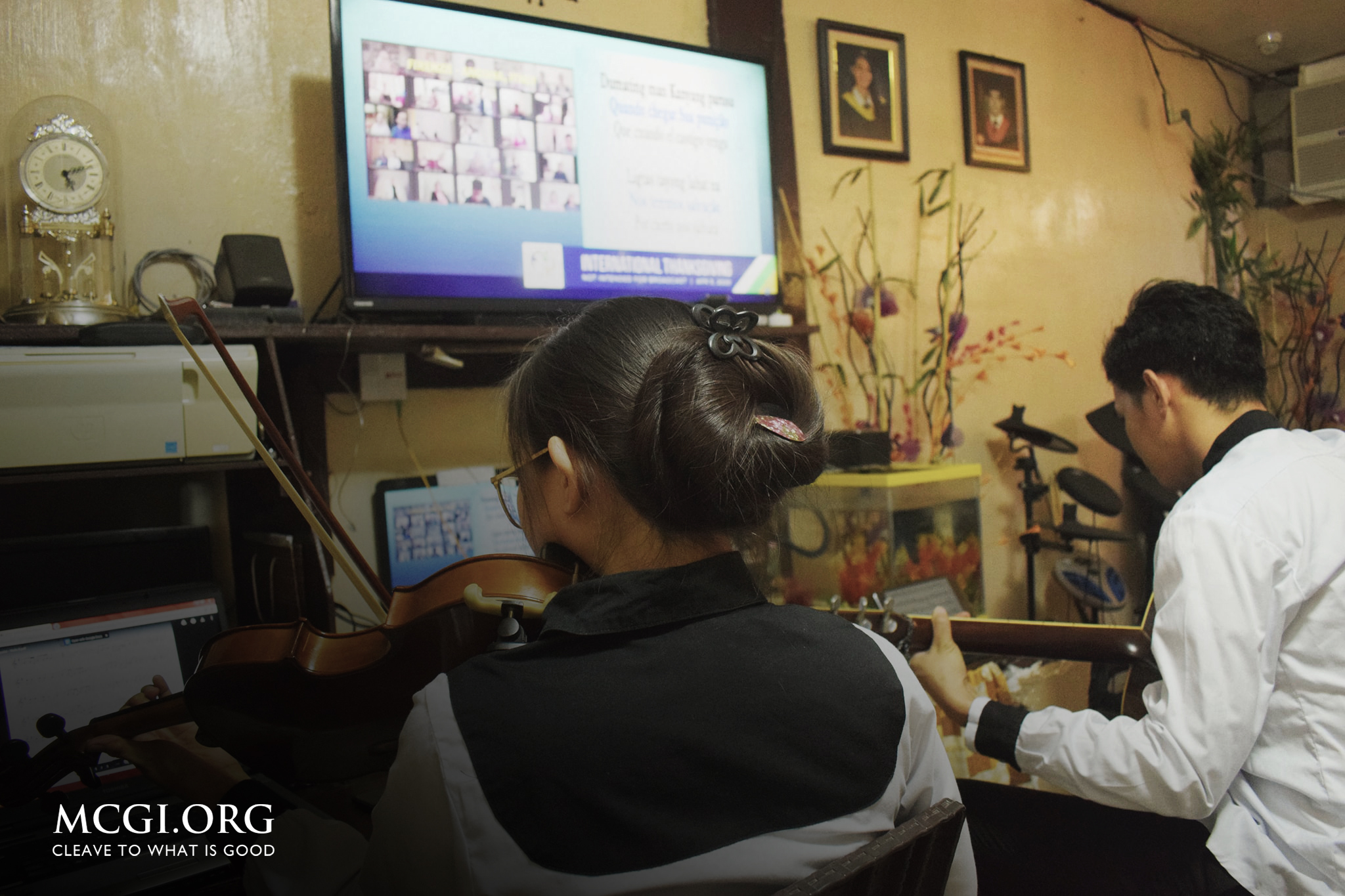 The Music Ministry and Teatro Kristiano (MMTK) members have come up with creative ways in fulfilling their duties. They have been able to pull off special presentations every week for brethren to see and enjoy.
To aid the MMTK in delivering their presentations, the MCGI Symphony Orchestra was introduced. In February, Bro. Daniel invited the brethren who can play musical instruments to form a 100-piece orchestra. But due to the halt in mass functions, the orchestra was not launched on its original date.
What was supposed to be a 100-piece orchestra turned out to be an orchestra with more than 200 musicians. The group now regularly plays during Church events, relying heavily on video recorded performances done at home which are edited to create a synchronized effect.
Prayers for Humanity 
MCGI launched the Global Prayer for Humanity to encourage people from all walks of life and varied religions to call upon God during this difficult time. The global prayer happens simultaneously in different time zones and is translated into several languages.
Coinciding with this is the launch of MCGI's multilingual 24/7 Community Prayer service for people who wish to engage in prayer on an hourly basis or during their preferred time.
For His many blessings, MCGI continuously gives thanks to God for all the opportunities to do good works despite the troubles that the world is going through.