MCGI ARTICLE
Diligence, Charity, and Gratitude: MCGI Readies for Second Quarter Thanksgiving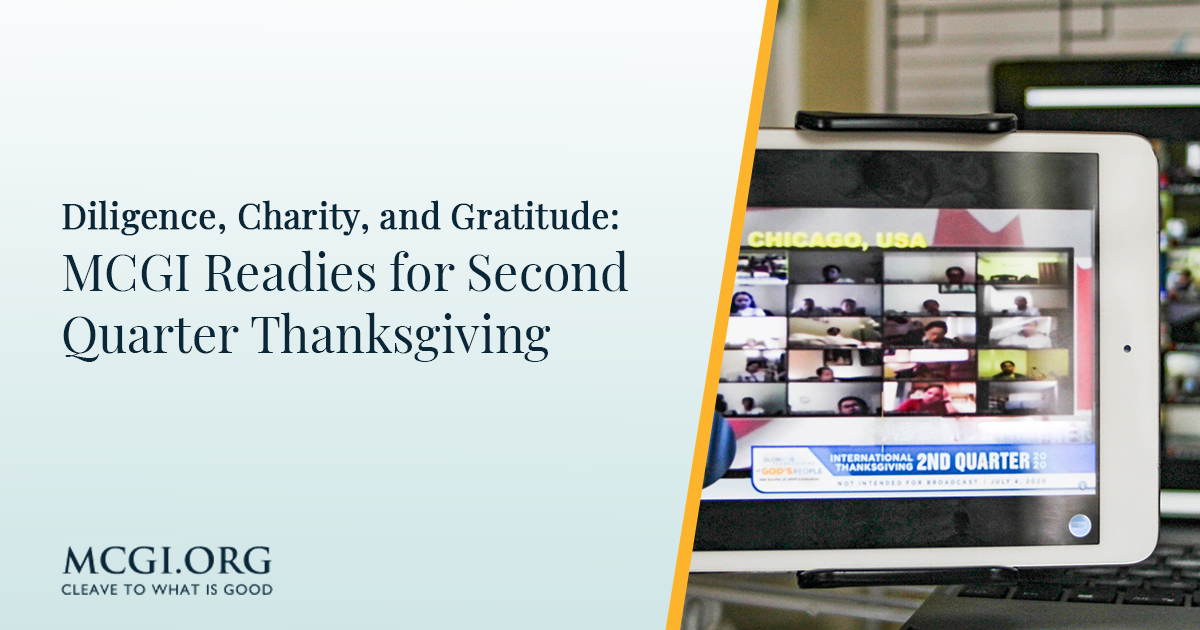 For its second quarter International Thanksgiving, the Members Church of God International (MCGI) will honor the Lord for a quarter full of opportunities to do good works to others. In the past few months, brethren and volunteers have been working on a series of charity events that MCGI Servants, Bro. Eli Soriano and Bro. Daniel Razon, taught the congregation.
The legacy lives on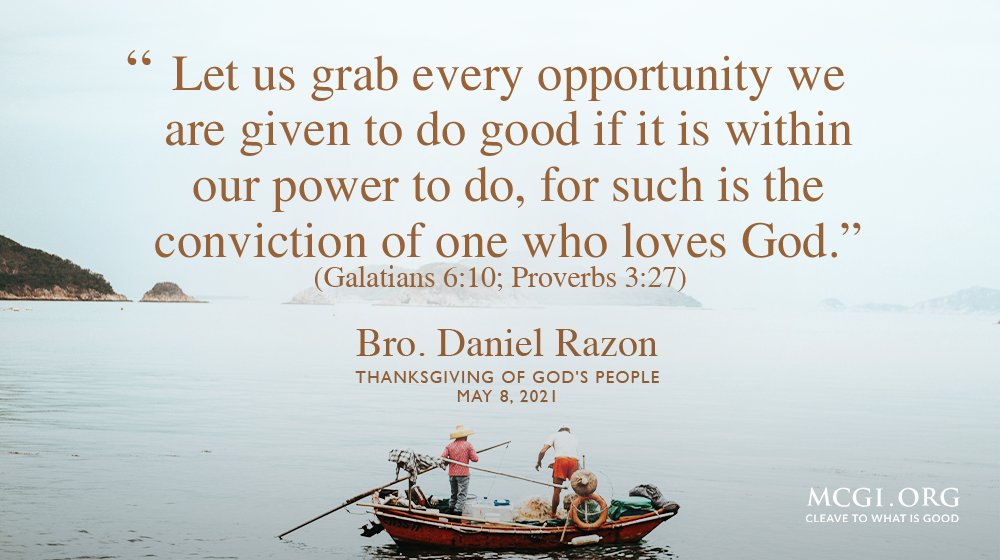 With the pandemic still claiming lives and leaving many jobless, MCGI continued a second wave of charity events through The Legacy Continues. It is an international event that was started in April as a way to remember and continue the good deeds that Brother Eli had inspired. The event includes the Free Store, feeding programs, installation of potable water systems, and wish granting.
"In these times, the Covid-19 virus should not be the only thing spreading," shared Charmaine Anday, a volunteer of The Legacy Continues program in Taytay. "We should also strive to spread good works to our fellowmen, just as we were taught."
Always give thanks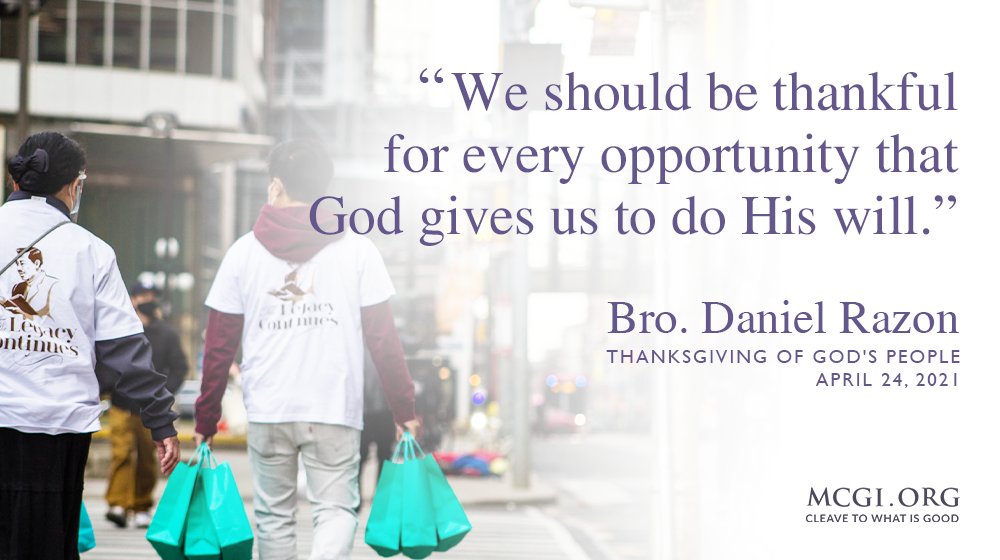 Every God-given opportunity to do good is a reason to give thanks. MCGI is taught to always be thankful to God who makes all things possible.
This grateful attitude was taught by the Apostle Paul to the Thessalonians when he wrote to them, saying, In every thing give thanks: for this is the will of God in Christ Jesus concerning you. (1 Thessalonians 5:18, KJV)
Attend the online 2nd Quarter of 2021 Special Thanksgiving of God's People on July 2 to 4, 2021. The event begins daily at 5 p.m. (Philippine Time) for all three days.
To learn more about the preparations for this quarter's thanksgiving, follow the official Facebook page of the Members Church of God International.