MCGI ARTICLE
MCGI's Special Thanksgiving of God's People: Third Quarter Milestones and Expectations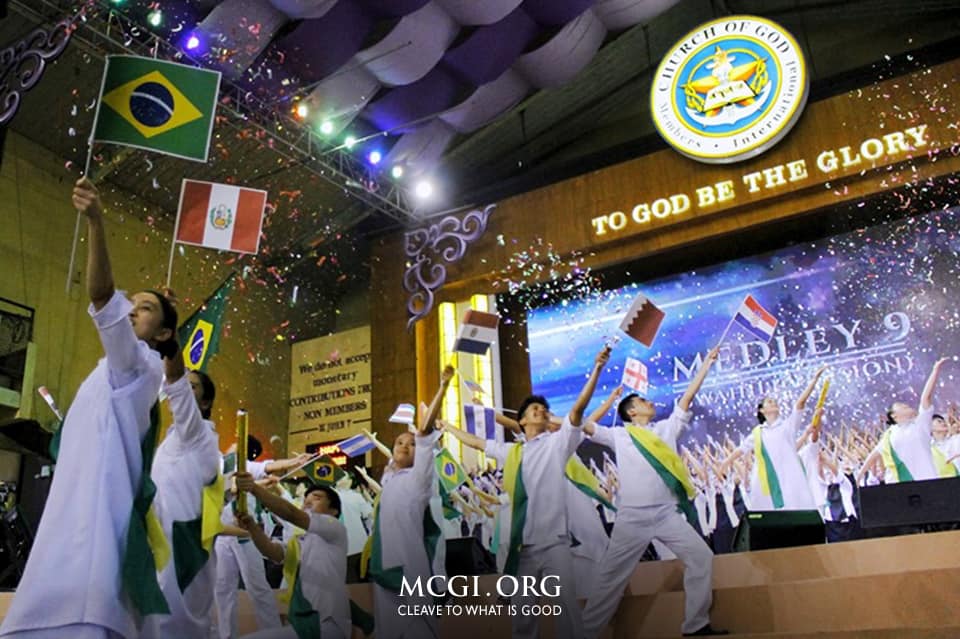 The Members Church of God International (MCGI) is set to celebrate the third quarter Special Thanksgiving of God's People on October 4 to 6, 2019.
The Special Thanksgiving of God's People is a highly anticipated event for MCGI. Members travel great lengths and distances to join the special occasion alongside brethren from other places.
In the Philippines, members from different provinces are already preparing to flock to the ADD Convention Center in Apalit, Pampanga, the center of the Church's special gathering. Those abroad, on the other hand, will be congregating in various MCGI coordinating centers across the globe.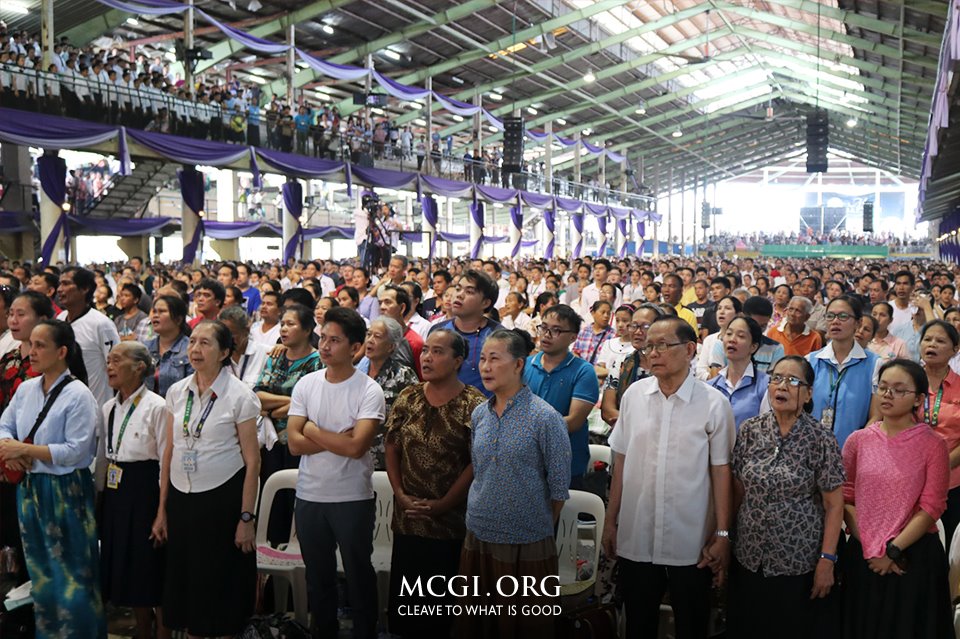 Thanksgiving Expectations
Jenicka Natividad, a member of the Youth Ministry, is excited to experience her second time attending the Special Thanksgiving of God's People after her baptism last May 31 this year. She looks forward to listening to the topics that will be discussed by MCGI Overall Servants Bro. Eli Soriano and Bro. Daniel Razon.
"I will have new wisdom to learn," she shares.
Before being baptized in MCGI, she expressed how she did not bother to attend her previous congregation's gatherings. "Before when I had problems, a lot of things were running in my mind. I became depressed," she related.
But after getting baptized in MCGI, she felt the desire to always attend Church gatherings where she finds comfort and relief in God's words. "Now that I am a member of the Church of God, I have come to know that the Almighty Father is always there for me. He will not forsake me. Now, whenever I face challenges in life, my faith strengthens," Jenicka said.
Sheila Cuencaho, a Church member since 2008, expects "new pearls of wisdom to be unraveled." "The teachings in the Bible [that we learn in our gatherings] show how much God loves us, and these serve as our light and guide," she quips.
Sheila, an overseas Filipino worker in Hong Kong, further anticipates the time to celebrate the Special Thanksgiving with other Church members there. "Usually, this is the only chance that we all get together for a long period of time because we are busy with work," she adds.
She capped with the citation from Hebrews 10:24 (KJV), which says: And let us consider one another to provoke unto love and to good works.
Having moved to Australia to work, away from his home in the Philippines, Ronnie Calipez felt the love and concern of a family in a foreign land. "Bonding with brethren is a must if you are away from your home and your family," he stated. "Here abroad, I witnessed the love of our Lord through our brothers and sisters who care for and tend to one another," he added.
Meanwhile, Reines Reyes, another OFW who has been in Singapore since 2014, shared that apart from the topics to learn and the bonding time with the brethren to spend, she also looks forward to singing heartwarming songs of praise to God together with brethren from all around the world.
"It is such a humbling experience hearing new revelations from the Bible weekly and it just keeps us yearning for more," she also said.
Third Quarter Highlights
The third quarter of 2019 saw various significant events accomplished by the Members Church of God International.
MCGI has witnessed and supported many propagation efforts. With God's help, a dozen Bible Expositions were held from July 12 to September 27. These are apart from the Spanish and Portuguese Bible Studies and Expositions regularly hosted in South America.
Two live mass indoctrination sessions were also held. Religious inquirers around the world were invited to listen to a series of nightly gatherings wherein Bro. Eli and Bro. Daniel discussed the doctrines of the Lord Jesus Christ.
Following these indoctrination sessions, two mass baptism events were administered. Over 4,000 souls were baptized and became bonafide members of the Church of God International.
In the last quarter, Assistant Overall Servant Bro. Daniel Razon also took the time to personally visit the brethren abroad. On August 16 to 18, a convention was held in Melbourne, Australia to gather members in Asia-Oceania. Aside from the weekly Thanksgiving event, other activities such as the Couples' Night and Team Building Games were held.
"It's nice to see Bro. Daniel in person. We really felt the love and the spirit [of God] in the convention. Thanks be to God," Sis. Naomi San Jose, a native Australian shares.
Bro. Roel Gerona, an OFW in Australia, also expressed the overwhelming gratitude he felt during the event: "We are thankful to God for the opportunity to be with Bro. Daniel. It feels so good to be with one of the preachers sent by God. He was able to impart to us wisdom through the activities held during the convention. Thanks be to God!"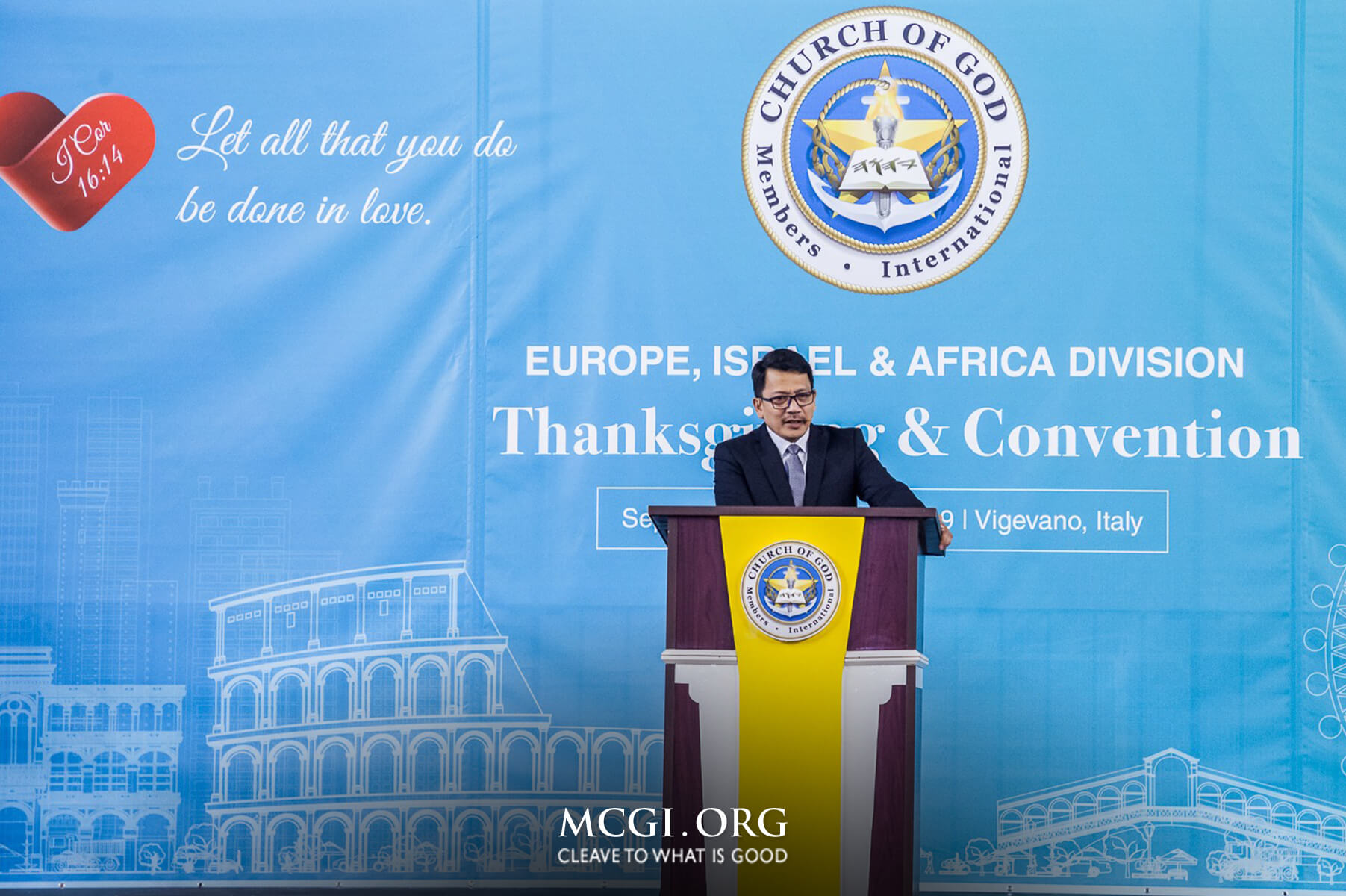 Conventions were also held in Vigevano, Italy for the brethren in the Europe-Israel-Africa Division on September 14 to 16, and in Calgary, Alberta in Canada for the North America and Canada Convention on September 21 to 22
On one hand, MCGI's charity efforts also continued during the third quarter of 2019. These include the regular blood donation drives conducted in the Philippines and abroad, specifically in New Zealand on July 11 and 16, and in Canada on July 20 and 27.
MCGI also supported the September 9 Kick-Off Event of the UNTV Cup Season 8 held at the Mall of Asia Arena in Pasay. The basketball league aims to gather public servants from various sectors of the government to play for the benefit of charitable institutions in the Philippines.