Songs of Faith: Winners and Takeaways from MCGI's A Song Of Praise Mid-Year 5776 Finals
(PHILIPPINES – October 30, 2016) Twelve new songs of faith from different parts of the world resounded in the ADD Convention Center in Apalit, Pampanga during the A Song of Praise Mid-Year 5776 Finals.
Taking home the music festival's Song of the Mid-Year award was Sis. Gilda Ong with her piece, Walang Hanggan na Pasalamat (Never-ending Thanksgiving). Her composition was one of North America's official ASOP entries for the event.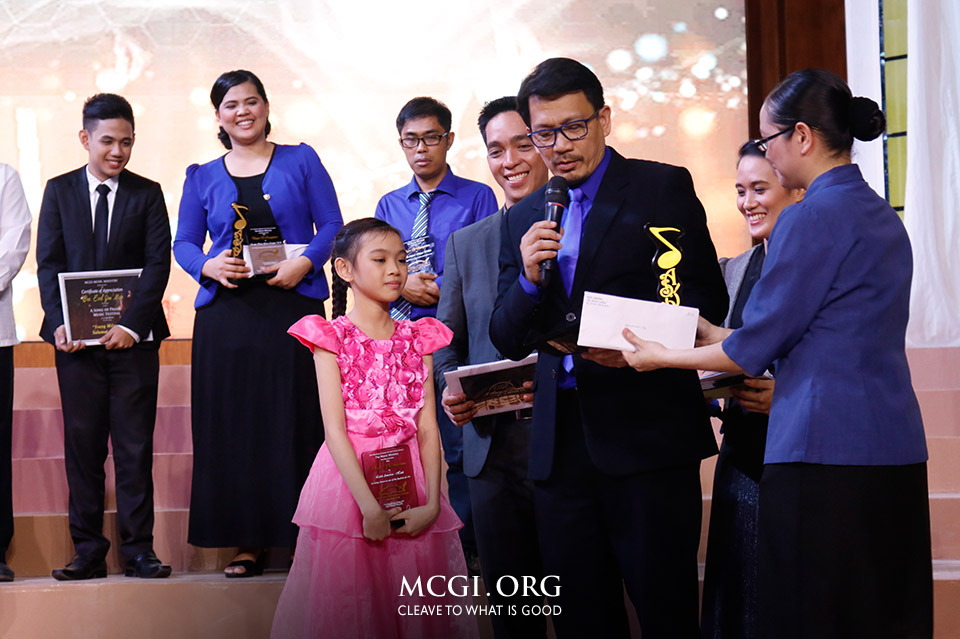 Sis. Juvic Anne Capistrano's Kaagapay (Helpmate) of Cavite and Bro. Jensen Sobrejuanite's My Sweet Lullaby of Latin America were the First and Second Runner-up awardees, respectively. Meanwhile, Dahil ng Awitin (Reason for My Song) written by Bro. Randy Mangiliman of London took the Third Runner-up spot.
The grand prize winner's interpreter Bro. Eric Zapanta won the Best Interpreter award. Meanwhile, a special award was also given to Sis. Sheru Abulencia for her song titled Sal da Terra (Salt of the Earth).
On Making Songs of Faith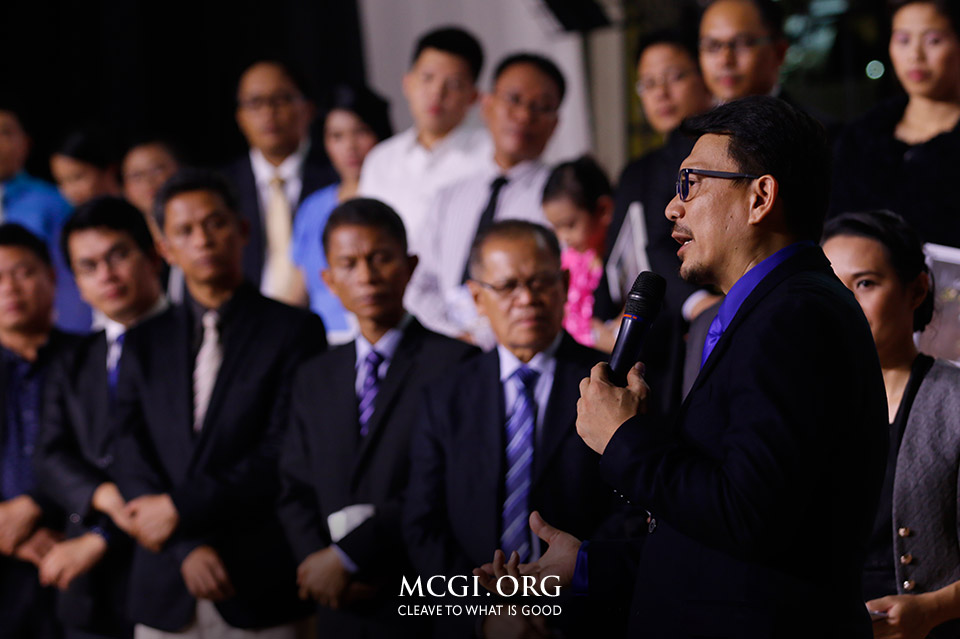 "One thing we want to impart to you, brethren, primarily is what the Lord Jesus Christ said that 'without me you can do nothing' (John 15:5)," said Bro. Daniel Razon.
Bro. Eli Soriano and Bro. Daniel Razon served as the main judges of the night, giving their comments after each song was presented—the portion of the program most awaited by all, especially the composers.
"This event truly excites us all – especially all of us amateur composers. It helps us develop our writing skills. And the reason behind it is the desire to praise God whom we have known," said Bro. Abigail John.
The Overall Servants of MCGI told that the song's musicality plays an important role for it to leave a lasting impression to the listener. However, they noted that it is the lyrics' biblical poignancy and the composer's faith that helped inspired the song into creation that weigh more during ASOP.
"The key to all the things that we are doing inside the congregation, part of our faith, is trusting what God can do, that we should always set aside what we can do on our own. And that is mentioned in Proverbs 3:5, 'Trust in the Lord with all thine heart; and lean not unto thine own understanding.'" added Bro. Daniel.
Meanwhile, Bro. Eli asked the composers and interpreters to render "full devotion" in making songs of praise that other servants of God can sing as well.
"If it is not against the will of God, I hope to see another event like this where I can hear songs that I see to have a touch of perfection of spiritual arts and music that are truly heavenly," said Bro. Eli.
["Kung hindi naman labag sa kalooban ng Dios, I hope to see another event like this na sana makarinig ako ng mga awit na makikita kong [mayroong] touch of perfection of spiritual arts and music na talagang makalangit.]
The event was streamed live across MCGI's 1,360 satellite monitoring centers. On social media, audiences expressed their excitement and appreciation of the event using the hashtag #5776MYASOPFinals, which was announced earlier in the day by the official Facebook and Twitter accounts of MCGI.
Since My Younger Days penned by Bro. Nonie Ramos and Bro. Pabemazar Atienza of the North America Division bagged the Song of the Year-End 5775 Award last time, and was interpreted by Bro. Frank Packing as an intermission number for the continuing leg of MCGI's biannual songwriting festival.
The next ASOP event will take place on April 2017, the end of the Year 5776 of the Hebrew calendar observed by the Lord Jesus Christ and the Apostles.
Written by Sis. Gladys Mae Roño
Recommended