MCGI ARTICLE
A Song of Praise International to Hold its First Online Concert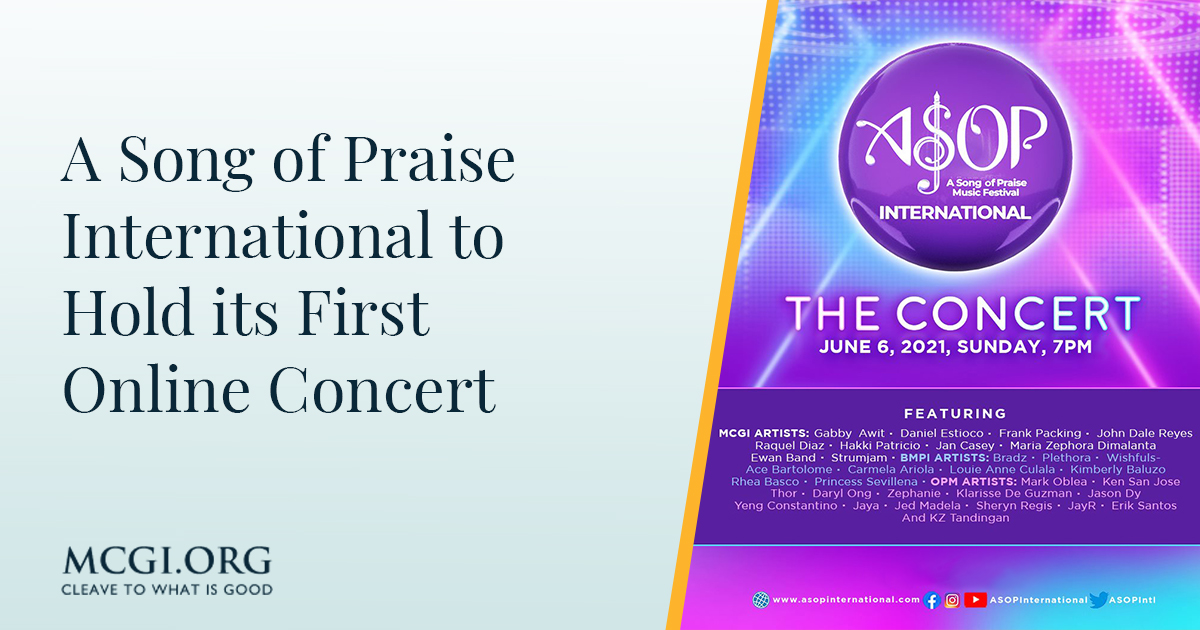 "My dream is for A Song of Praise Music Festival (ASOP) to become an international competition."  This was expressed by Members Church of God International (MCGI) Servant, Bro. Eli Soriano, during the sixth year of ASOP Music Festival.
Bro. Eli hoped to entice more musical artists from different parts of the globe to write and sing songs of praises to God.  Through ASOP, the international televangelist said that songwriters and interpreters from different countries would be able to use their God-given talents in worshipping and glorifying the Creator.
With ASOP going international soon, we are to expect for more praise songs written in various languages.
As a prelude to this international praise song writing competition, ASOP holds its first online concert entitled A Song of Praise Music Festival International: The Concert on June 6, 2021. 
This online concert features some of the winning compositions during the previous years of ASOP, including the song adaptations of Bro. Eli Soriano and some of the original compositions of Bro. Daniel Razon.
A Chant of Thanksgiving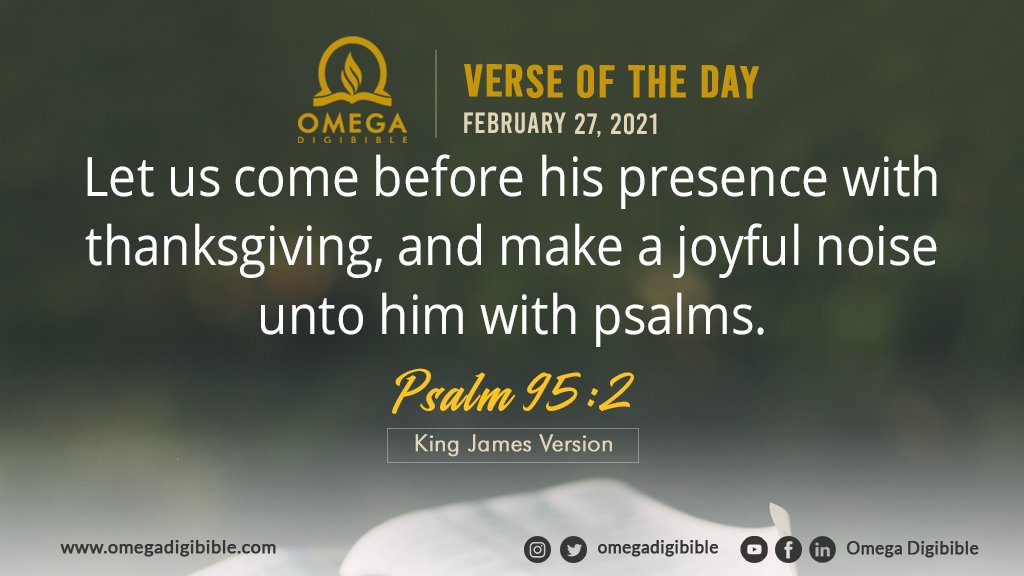 Singing songs of praises to God is one way of expressing thanks and gratefulness to God. Brethren in the Church of God International never fail to give thanks to God for His eternal benevolence (Psalms. 95:2) through songs, be they solemn or upbeat. 
The A Song of Faith, the Church's counterpart to ASOP, was launched to encourage both amateur and professional songwriters and musically inclined members of the Church, to write songs of hope, faith, and thanksgiving to the Lord. 
"Hymns are one of the many ways we are reminded of God's words," Bro. Daniel said during a recent gathering. Through the lyrics of a song, especially when it incorporates biblical teachings, songwriters and composers are able to admonish and inspire others.
Performances by Top Local Artists 
Celebrating with MCGI in this melodious event are various MCGI performers, such as Gabby Awit, Daniel Estioco, Frank Packing, John Dale Reyes, Raquel Baluyot, Hakki Patricio, Jan Cassey, Maria Zephora Dilamanta, Ewan Band, Strumjam; alongside BMPI talents, Bradz, Plethora, and the Wishfuls.
Outstanding OPM artists such as Mark Oblea, Ken San Jose, Thor, Zephanie, Klarisse De Guzman, Sheryn Regis, Daryl Ong, Yeng Constantino, Jason Dy, Jaya, Jed Madela, Erik Santos, and KZ Tandingan, are among the guest performers.