MCGI ARTICLE
The Greatest Story of Love Ever Told is the Love of God to Humanity Says Bro. Eli Soriano During Ang Dating Daan's 36th Anniversary Celebration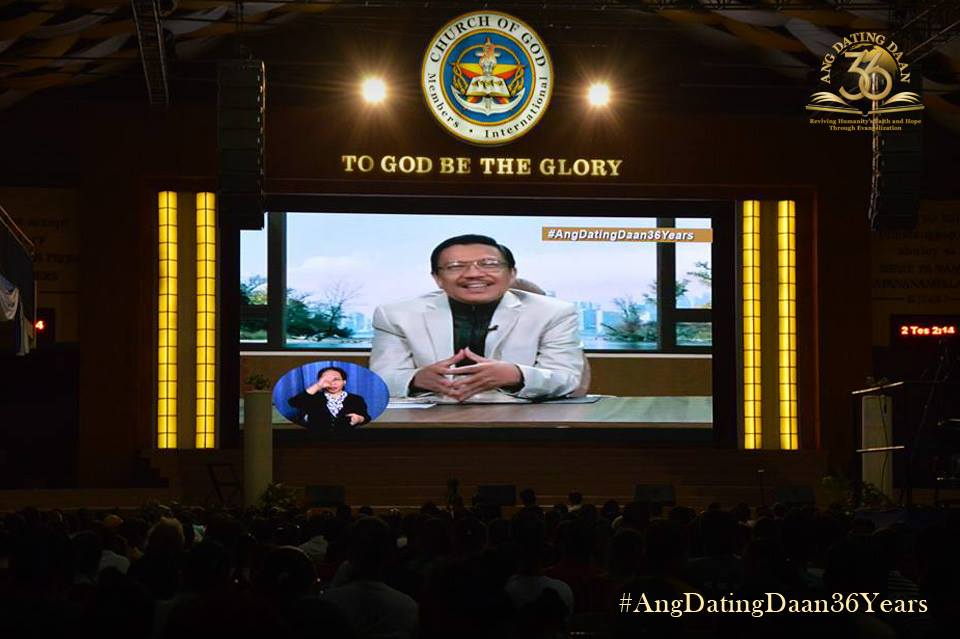 Mall of Asia Arena, Pasay City – A multitude of brethren and guests were emotionally moved when Bro. Eli Soriano said that 'the greatest story of love ever told, is the love of God to humanity' during the Special Worldwide Bible Exposition early in December.
"The Bible is a love letter from God," Bro. Eli explained further to the thousands of people who joined the program's milestone.
Positive astonishment was mutually sensed from the crowd. Some brothers and sisters were even brought into tears of joys while singing songs of praise and upon realizing the deep meaning behind the tremendous love of God to mankind.
The Overall Servant to the Members Church of God International (MCGI) is the host of the religious program Ang Dating Daan, which celebrated its 36th anniversary on December 9, 2016 at the Mall of Asia Arena in Metro Manila, Philippines.
Longest-Running Religious Program Turns 36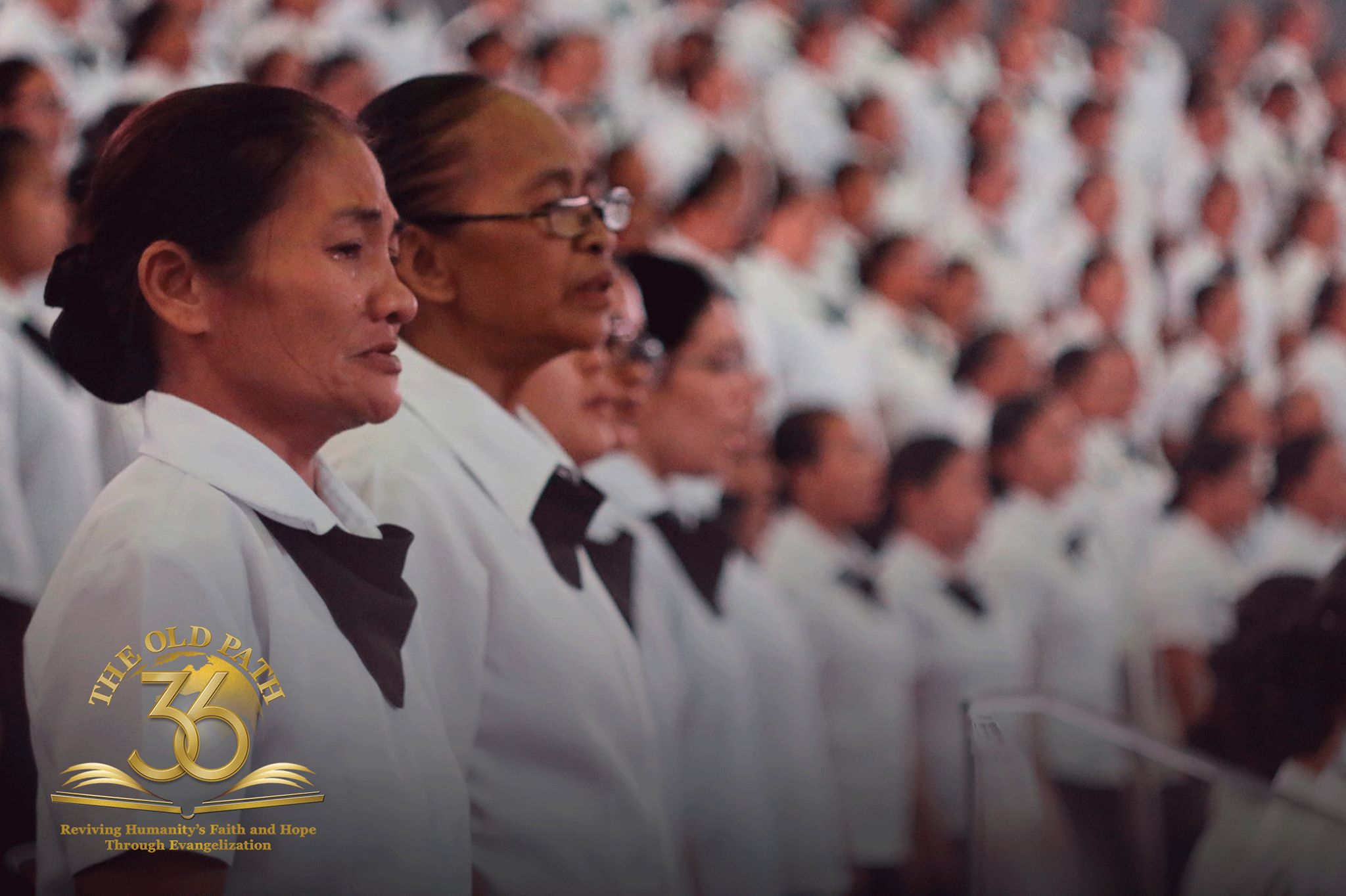 Tracing its first radio airing in 1980 and its premiere broadcast on television in 1983, Ang Dating Daan is now regarded the longest-running Philippine-produced religious program in the country. Bro. Eli and Kuya Daniel Razon has been hosting Ang Dating Daan for the last 36 years.
Bro. Daniel, who was first to speak during the evening's celebration, expressed his gratitude to God and welcomed everyone who attended the Special Worldwide Bible Exposition.
"We are first thanking the Lord that we have reached the 36th year on air [of Ang Dating Daan]. Thanks be to God for bestowing upon us colleagues in promoting the broadcast of the program Ang Dating Daan― our partners from the Members Church of God International and to all of the people who have extended us their courtesy at numerous venues where our Bible Expositions are being held such as in various provinces here in the Philippines and also in different parts of the world," said Kuya Daniel on stage.
Over 15,000 people flocked towards the Mall of Asia Arena in Pasay City and thousands more linked via coordinating centers and satellite receiver centers all over the world during the celebration.
Instrument of God for Truthcasting
During his opening remarks, Assistant Overall Servant to MCGI Bro. Daniel fondly referred to Bro. Eli as an 'instrument [of God] for us to know many things from the Holy Scriptures.'
"Just the same, our format, as you know, is offering our guests an opportunity to inquire about the Holy Scriptures, the Bible, on spiritual problems,"Bro. Daniel started. "It [Ang Dating Daan] has been airing since through the mercy and help of the Lord up to the present. This format discusses diverse faith-related concerns and gives a chance to our fellowmen of learning about different dilemmas on spirituality."
Bro. Daniel told guests of the Worldwide Bible Exposition that the celebration hooks up different remote points in the multitude of regions across the world, including South America, North America, Europe, Asia-Oceania and some parts of the Middle East.
Furthermore, Bro. Daniel told supporters that this momentous gathering can also be witnessed through official Church websites, official Facebook pages and Youtube channels.
Quest for Truth Continues
"We are happy to be with you in this moment in our quest for the truth. Our invitation to you comprises of us learning together, thinking about and reflecting on the words of God," said Bro. Eli live via video streaming.
"We are thanking especially our followers on Facebook, Youtube and from various social media platforms. We are hoping that you could join us in this moment of us learning the words of God," uttered Bro. Eli as he encouraged netizens to tune in to the biblical symposium.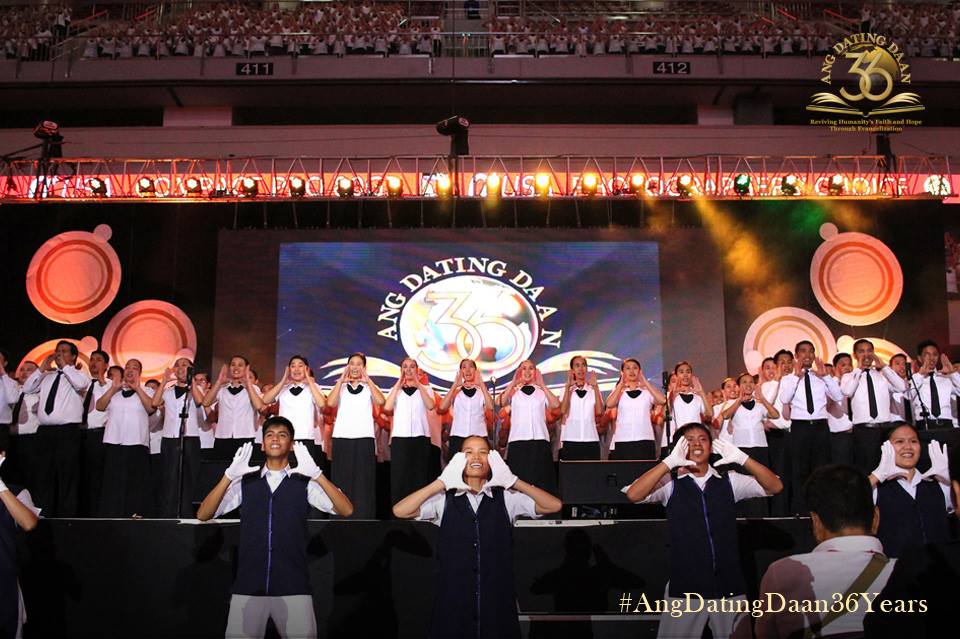 No. 1 in the Trending List
The Ang Dating Daan 36th Anniversary Celebration immensely moved netizens as #AngDatingDaan36Years climbed the top spot of the Philippine trending list at 6:26 p.m. of December 9, 2016. The hashtag trended for 14 straight hours.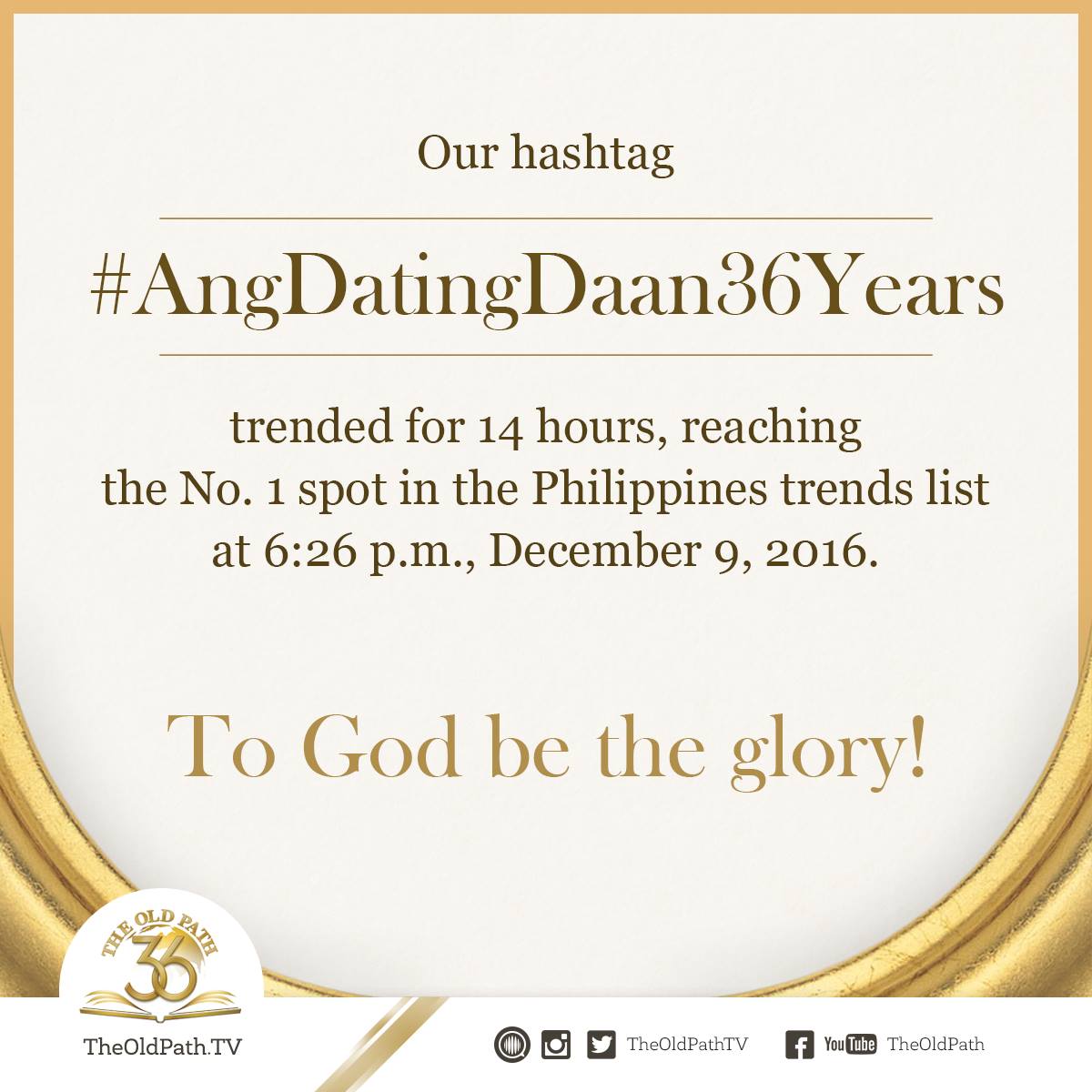 There was an enormous amount of support from brethren and friends for the Ang Dating Daan 36th Anniversary Celebration as seen in fan sign photos.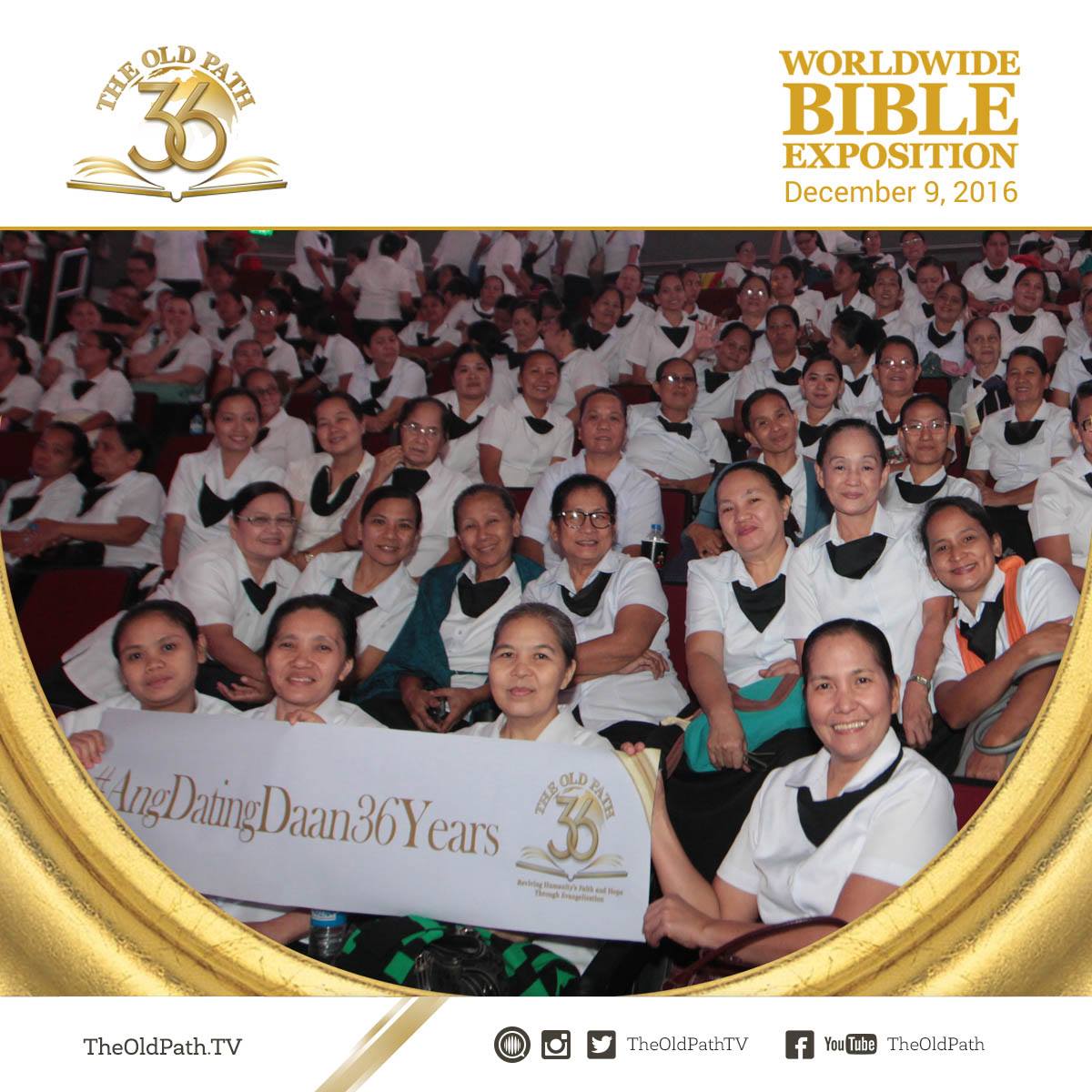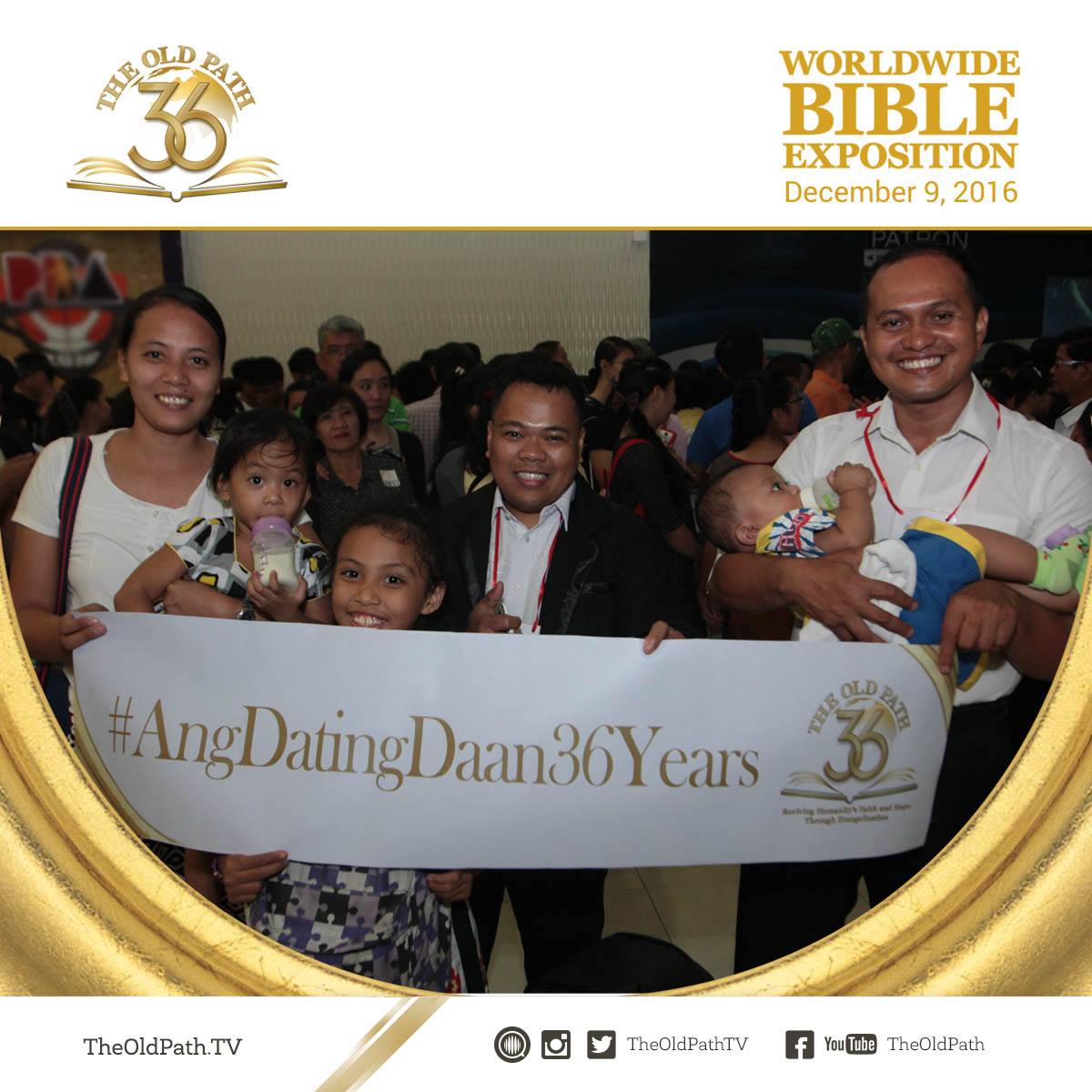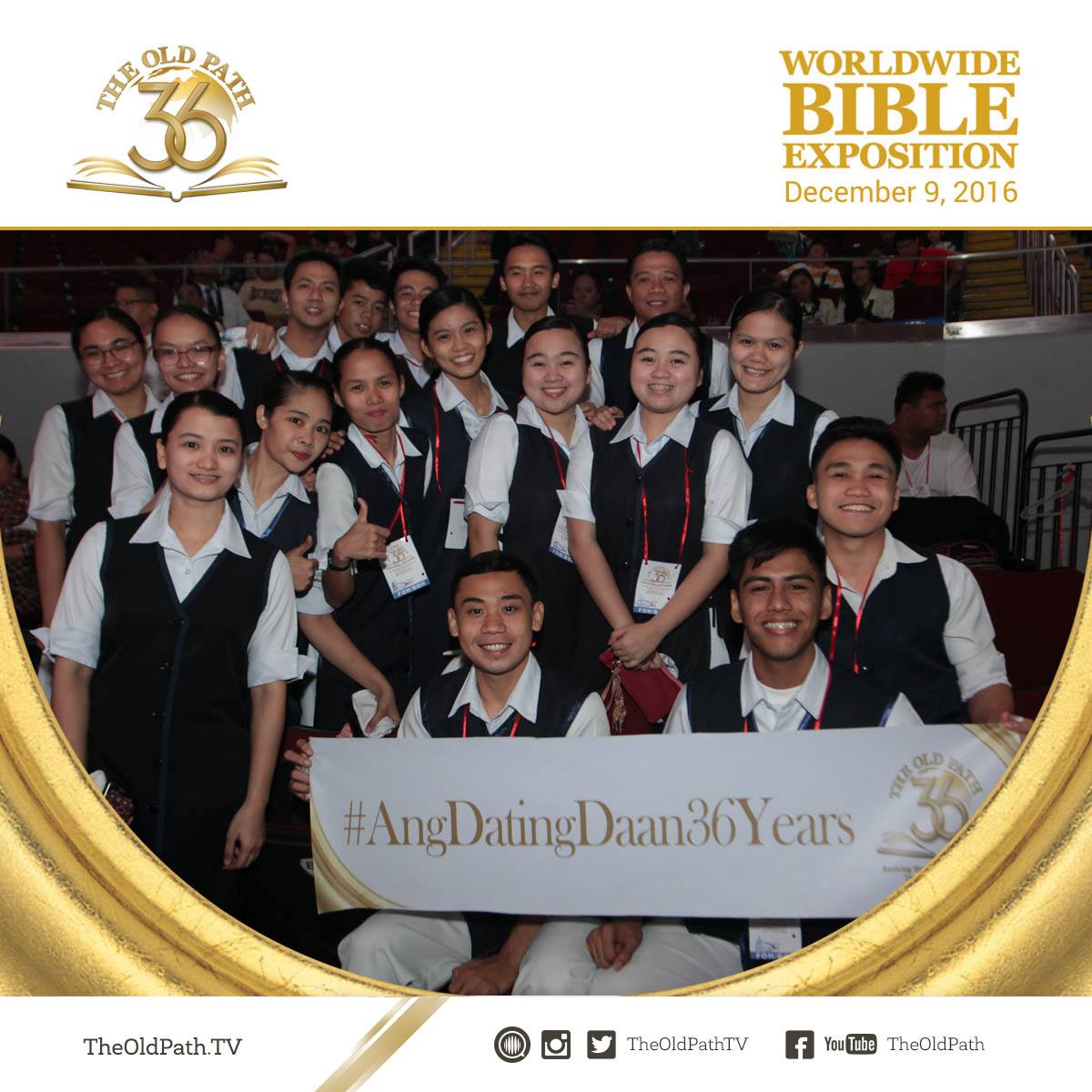 The MCGI has such a huge patronship online that it has recently gotten 80,000 followers and counting on its official Facebook page along with several websites under its administration.
Written by Gladys Mae Roño