MCGI ARTICLE
ASOP Finals Set On Historic South America-Hosted International Thanksgiving
Come April 5-7, 2014, the Members Church of God International (MCGI) will not only see in South America host its International Thanksgiving to God (ITG) for the first time, but hear new songs of praise as well.
The bi-annual A Song of Praise (ASOP) Finals is usually done a day after MCGI's quarterly thanksgiving. This time around, the songwriting festival will coincide with the three-day ITG event as members worldwide gather in ADD Convention Centers connected via Internet and satellite.
ASOP song entries from different countries are to be presented during breaks of the ITG or "Pasalamat ng Katawan" (Thanksgiving of the Body), which will start at 5 p.m. in the Philippines and 6 a.m. in South America.
The ASOP Year-End Finals and the ITG are a few days shy of MCGI's celebration of the Christian New Year.
MCGI follows the Hebrew calendar observed by the Lord Jesus Christ and the Apostles. The religious group welcomed the first of Nisan Year 5774 at sunset of March 31, 2014.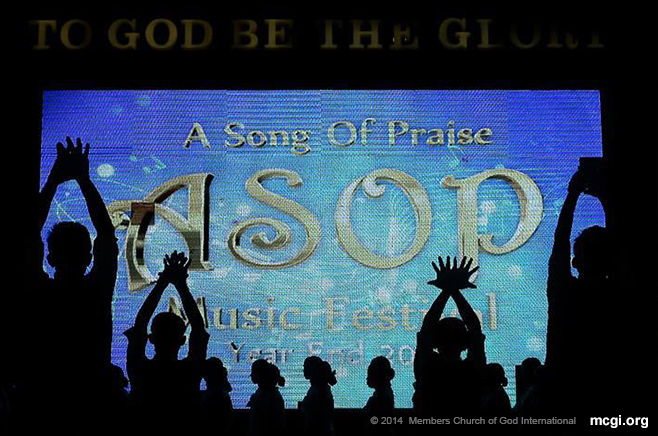 The ASOP Music Festival is MCGI's songwriting festival that started in 2004 that encourages members to write original, perfect songs of praise to God. It branched out on television as a weekly program being aired by UNTV television channel.
Apart from the ITG and ASOP Finals, it is also Bro. Eliseo Soriano's 50th Year celebration of service to God and humanity. The MCGI Presiding Minister will reach his 50th spiritual birthday on April 7.
Bro. Eli is the host of the Philippines' longest-running religious program, Ang Dating Daan (The Old Path). Both the program and Bro. Eli have won multiple accolades throughout the years. Recently, the Dangal ng Bayan Awards gave Bro. Eli Soriano the Best Bible-Based Television Evangelist title.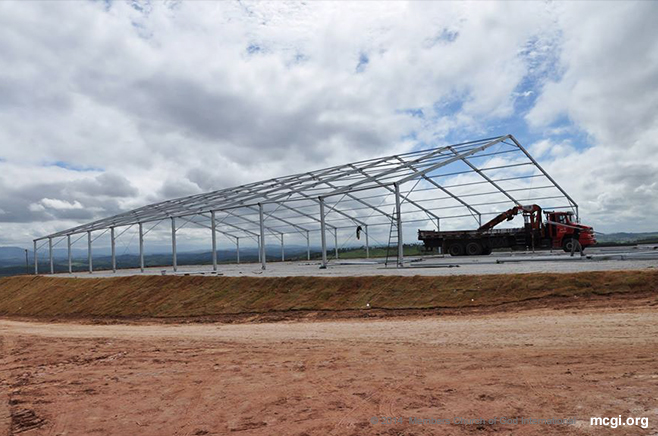 For the special event, delegates from the Philippines to London to the USA and Canada are flocking to the newly-built convention center in South America.
As MCGI Leaders Bro. Eli and Bro. Daniel Razon remarked in a recent Thanksgiving service, it is the fulfillment of the prophecy written in Zech. 8:20-21 where servants of God from different countries go to one place to seek the Lord of Hosts.
(Written by Rigor Arellano)