MCGI ARTICLE
MCGI's Overwhelming Support to ASOP Music Festival Year 6 Cited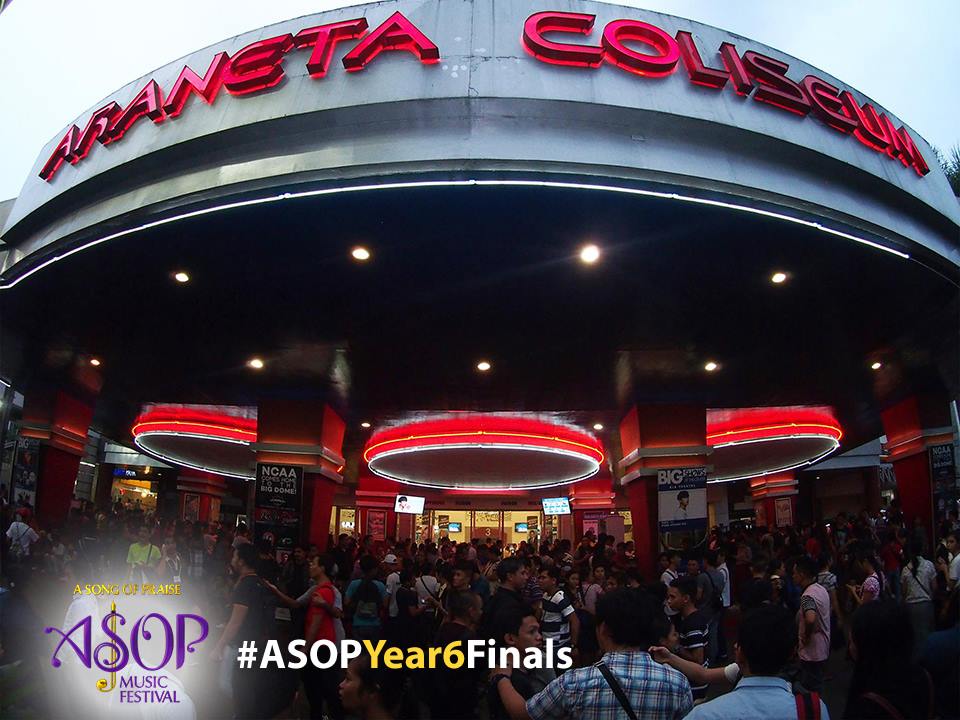 The Members Church of God International (MCGI) once again showed their full force in supporting the grand finals night of the A Song of Praise (ASOP) Music Festival last November 13 this year.
Overall Servants to MCGI Bro. Eli Soriano thanked members of the Church of God International who trooped to Smart-Araneta Coliseum in Quezon City to witness the awarding of the Song of the Year 6 of ASOP Music Festival.
Meanwhile, Kuya Daniel Razon, BMPI CEO and President, also thanked those who have been a big part of the event – songwriters, judges, audience who participated and applauded, the production team, and most of all God Almighty.
The day before the staging of the grand finals, ASOP received the "Best Talent Search Program" from the 31st PMPC Star Awards for Television.
Kuya Daniel, who incidentally is also the Assistant Overall Servant to MCGI, said of the award: "All Glory belongs to God."
PMPC, comprised of the local entertainment industry's writers and columnists, awards the year's best shows, celebrities and media personalities.
Bro. Eli's Dream for ASOP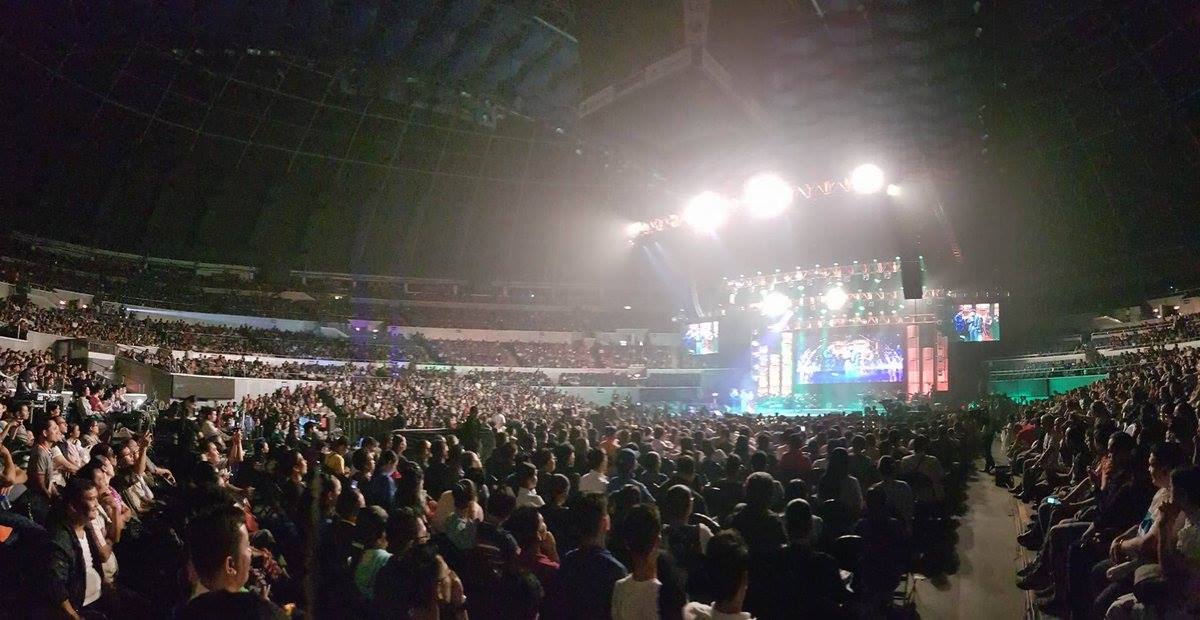 In light of the PMPC recognition, Bro. Eli also wished for ASOP to become an international praise and worship music festival. "My dream is for ASOP to be an international competition."
The International Televangelist added that holding songs of praise music festival like ASOP can be instrumental in awakening the curiosity of people, especially those who do not believe or do not know about God.
"Perhaps, this world will be a better world to live in if everybody believes that there is a Creator [who] wants us to love and care for one another. This is one of the purposes why ASOP started," remarked Bro. Eli, who was speaking through live video conferencing.
Early Beginnings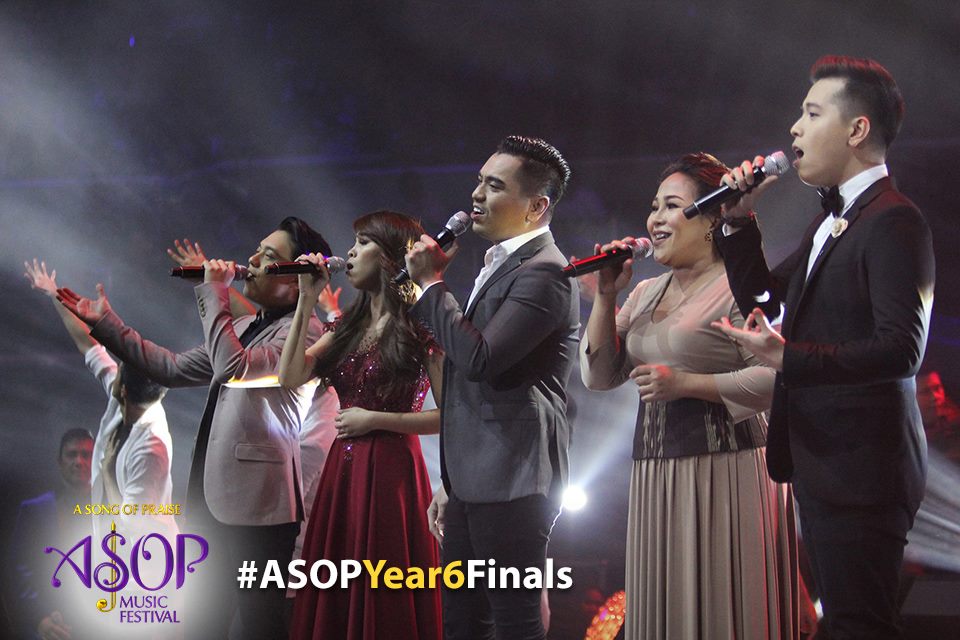 Originally from MCGI, ASOP's counterpart A Song of Faith (ASOF) is aimed at promoting the creation of praise songs through the participation and cooperation of composers and lyricists from the different regions and divisions in the MCGI.
The Overall Servants, Bro. Eli and Kuya Daniel serve as main judges during mid-year and year-end editions of ASOP, sharing their Bible-based evaluation of the entries. They also, at times, suggest tweaks they deem necessary to improve or enhance the praise song finalists.
Following the suggestion of Bro. Eli to bring ASOF on television, Kuya Daniel launched the fest in 2011 via UNTV. Then after selecting 12 monthly finalists, ASOP held its first grand finals night in 2012 and was acclaimed for promoting Original Pilipino Music (OPM).
What makes ASOP on TV different, according to Bro. Eli, is the prizes. ASOP makes sure that it gives away bigger prizes to encourage more people to write and enter their praise songs to ASOP. Bro. Eli said he intended the big prizes to help the winning composers to keep on composing more praise songs.
Big Winners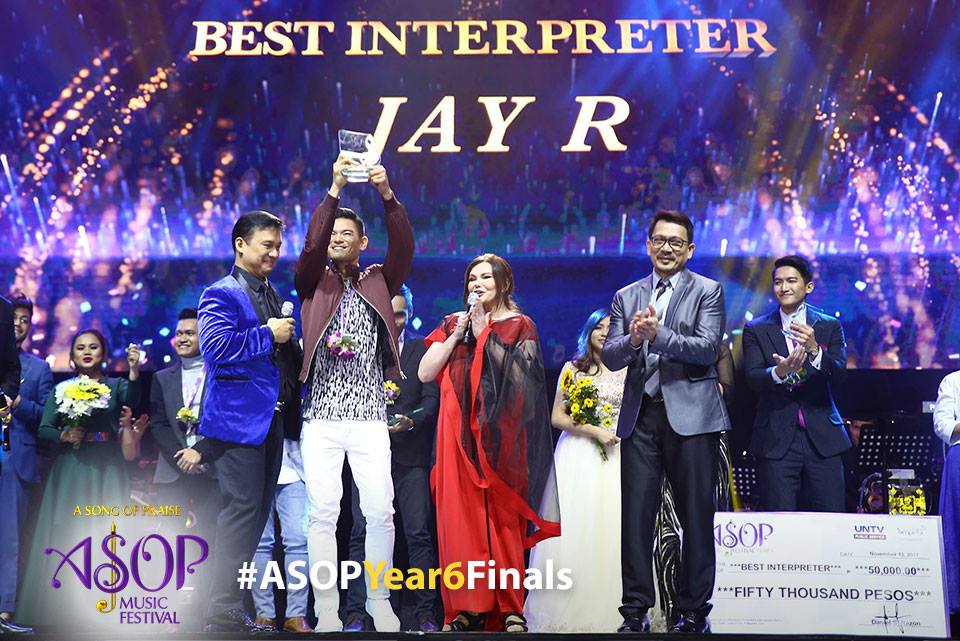 While all 12 grand finalists were already winners during the monthly editions of ASOP, "Dahil Sa Iyo" composed by singer Carlo David bested them all after winning the Song of the Year prize, which came with Php500,000 cash prize.
David's prize-winning composition was interpreted by RnB icon Jay-R, who also won the Best Interpreter award, which came with Php50,000 prize.
"You're All I Need", composed by Jessan May Mirador and performed by Kris Angelica, bagged the first runner-up prize (Php250,000) while "Ikaw ang Aking Dios", composed by Lorna Petrasanta and sang by Liezel Garcia, was second runner-up winner (Php150,000).
"Hallelujah to the One", composed by Zion Aquino and interpreted by Gail Blanco, was the third runner-up winner, which came with Php100,000.
This year, the public voted "Carry On" as their favorite of all 12 praise songs. Sang by Sam Mangubat, the People's Choice awardee was composed by Nonie Ramos, PA Atienza and Nino Cristobal.
All non-winning grand finalists received Php20,000 each.
ASOP Finals Judges
Together with resident ASOP judge Doktor Musico Mon Del Rosario, the other members of the panel of judges include songwriter and musical director Homer Flores, TV and film actress Carla Martinez, and multi-platinum recording artist and concert director Dingdong Avanzado.
Head of the Music Publishing Star Music Atty. Marivic Benedicto and multi-awarded singer-songwriter and vocal arranger of The Company Moi Ortiz join the other panel of judges.
Glittery Musical Feast
Local guest performers performed a special medley of ASOP Year 5 prize winning praise songs. OPM acts include Gidget Dela Llana, Carlo David, Mela, Jayson Fernandez and Bugoy Drilon.
Another production number featuring the People's Choice medley was performed by Tawag ng Tanghalan and The Voice alumni Marielle Montellano, Jex De Castro, Tim Pavino, Leah Patricio and Jason Dy.
Written by: Ryan Borja