MCGI ARTICLE
Bible-Reading Hour Begins on MCGI.org Community Prayer Portal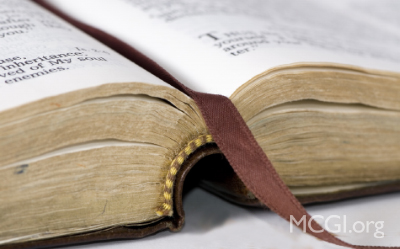 Visitors to MCGI.org can now hear verses of the Bible read to them from 4 to 5 a.m. (PHT) daily.
The Community Prayer page of MCGI.org, which can be accessed at mcgi.org/cp, now streams Mapalad Ang Bumabasa (Blessed is He Who Reads), a program on UNTV where broadcast journalist Daniel Razon reads books of the New Testament chapter by chapter as verses are displayed on screen.
The program is part of the efforts of MCGI leaders Bro. Eli Soriano and Bro. Daniel Razon to bring the Bible back in the daily lives of people. The Bible-reading segment on MCGI.org began airing on March 12, 2012.
Apart from Bible-based shows, MCGI gives out free copies of the Bible in their Bible Expositions, a gathering where visitors can ask their questions about spiritual life live to Bro. Eli.