MCGI ARTICLE
Bro. Daniel Razon Celebrates 32nd Year of Service with "In the Eyes of a Child" Benefit Concert
"In the eyes of a child there is joy, there is laughter; there is hope, there is trust – a chance to shape the future…"
These Air Supply song lines ring as the main theme of Bro. Daniel Razon's upcoming charity concert entitled "In the Eyes of a Child." He is celebrating 32nd year of service to God on November 28 this year.
The celebration concert, dedicated to Filipino children, will be held at the Smart-Araneta Center come Monday, November 23.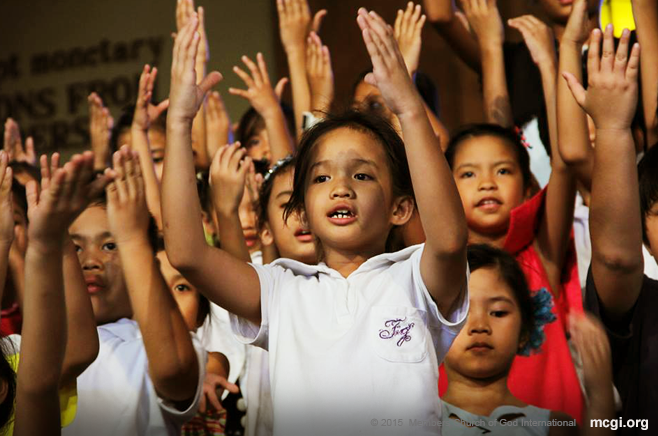 A Birthday Celebration for a Cause
Joining Kuya Daniel in his birthday celebration will be his choice guests of honor – children from charity foundations. According to concert organizers, selected children-focused institutions that provide assistance to street children, cancer patients, and children with disabilities will be enjoying a night of music.
The concert is yet another charity event spearheaded by Bro. Razon that aims to not only raise awareness about the different situations these indigents are in. Proceeds of the concert will be donated to charity institutions catering to these children's needs.
Putting kids on the spotlight, performers include The Voice Kids finalist Darren Espanto, Asia's Got Talent finalist Gwyneth Dorado, and social media sensation Myka Cloma. The benefit concert will also be showcasing performances from the cast of UNTV's children-oriented program, The KNC Show, Halili Ballet Dance Studio, Talentadong Pinoy grandfinalist Wanlu the Puppeeter, and magician Papa P.
Bro. Razon himself will also be performing an array of well-loved songs for all of the participants.
Bro. Eli: Children are of Heaven
Bro. Eli Soriano, Over-all Servant to MCGI shared to the congregation the often overlooked importance of children.
"These children are of heaven. [And] they complete the sacrifices of thanksgiving being offered by God's people," expressed Bro. Soriano during MCGI's third quarterly International Thanksgiving to God celebration last October. The preacher also mentioned the salvation of all children and those who are child-like, regardless of their background.
A Birthday Celebration for a Cause
In MCGI, children are taught God's words and are encouraged to partake in different activities such as singing, dancing, and acting as Kawan ng Cordero (KNC) members. MCGI also has its own Infant Care Center, which shelters abandoned and orphaned babies.
Bro. Daniel Razon's charity concert will start at 7:30 p.m. on Monday, November 23.
(Written by Yanna Faye Ferrera)