MCGI ARTICLE
Bro. Daniel Razon Debuts 'Isang Araw' Indie Film For Typhoon Relief Efforts
December 13, 2013 — Bro. Daniel Razon celebrated his 30 years of service to God and humanity on November 28, 2013 with the special screening of his latest film directorial effort, Isang Araw (One Day).
The sequel to Isang Araw Lang (Just One Day), the movie is inspired by Bro. Daniel's advocacy of the same name that promotes doing good even for a day.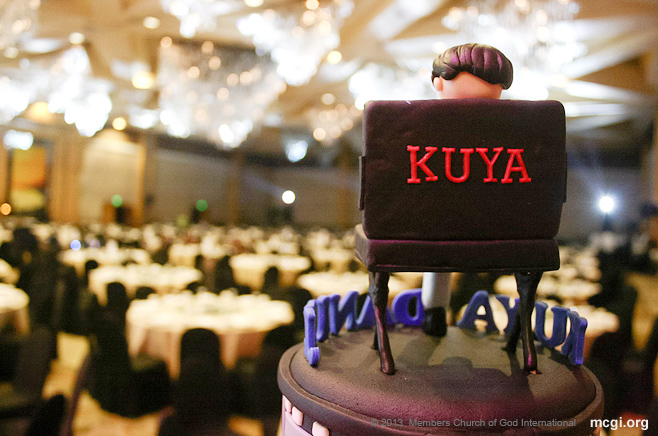 The film's screening was the highlight of the special gala dubbed Rare Moments held at the Sofitel Philippine Plaza Manila. Attendees had the privilege of not only seeing the film firsthand, but also of sharing photo sessions with its actor, writer, and director – Bro. Daniel himself.
Crowd Reactions
As the film credits rolled and the lights turned on, some of the audience members found themselves switching between clapping their hands and wiping their eyes.
One in attendance was Famy, Laguna Mayor Renonia Muramatsu. When asked what lesson she learned, she said in tears: "No good deed will ever bring forth evil."
"These things are what's happening in reality," reflected Annie Flores from Bataan province upon watching the film.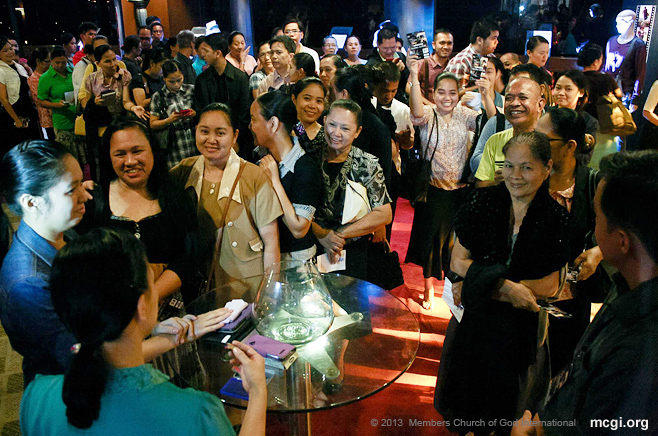 Meanwhile, Tess Caleon from Cavite province said that "I'm not a member of The Old Path (Church of God International or MCGI), but I feel drawn."
Ms. Caleon noted that it was her son in Dubai who bought her a ticket and urged her to watch. Despite being reluctant at first as she just "sleeps in movies," she was very touched by what she has seen and that "the people are very warm."
In Full Support
Church members came all the way from London, Singapore, and the United Arab Emirates, and even from Philippine provinces as far as llocos just so they can show their support for the cause of the film and for the 30th spiritual birthday of Bro. Daniel, MCGI's Vice-Presiding Minister.
Award-winning artists like Gerald Santos, Catherine Loria, and Raymond Sajor entertained the crowd with Kuya Daniel's original compositions including "Pag-asa ng Puso," "Alay Sa'Yo," and "Magpakailanman."
Part of the proceeds of Isang Araw will go to various public services captained by Bro. Eli Soriano and Bro. Daniel, like daily medical missions and feeding programs.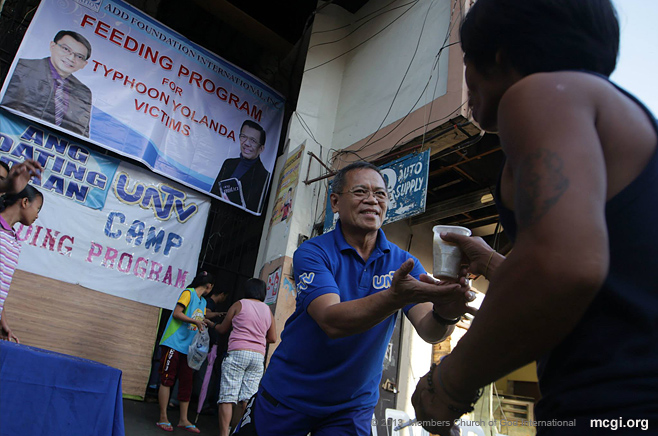 Also held was a special auction of apparel worn in the movie to benefit Typhoon Yolanda (international name: Haiyan) survivors in southern Philippines. Due to public demand, the auction was extended.
The Rare Moments event was hosted by Actress Jackie-Lou Blanco and UNTV Host Eagle Riggs. 
(Words by Art Cruz)