MCGI ARTICLE
Central Division Picks "Great Calling" as Mid-Year ASOP 2013 Entry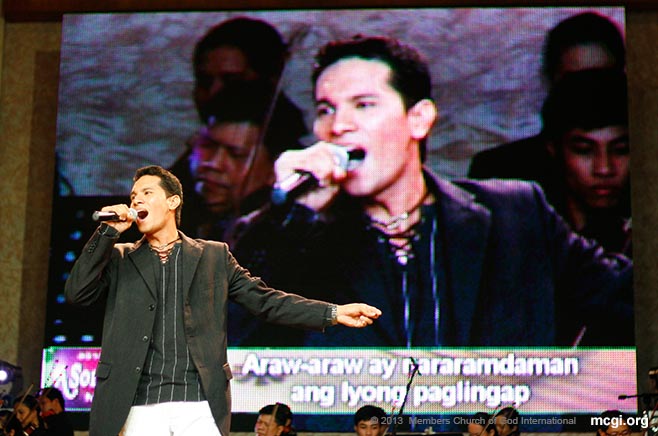 Pampanga, Philippines – The song entry about one person's search for answers then finds meaning in life after heeding God's call and fulfilling the purpose of his creation has earned a ticket to be in the A Song of Praise (ASOP) Luzon Region Finals come June 9, 2013.
"Dakilang Pagtawag" (Great Calling), composed by Bro. Rafael Deyto was picked from a total of nine entries from the Central Division Elimination last May 21, 2013. All entries were in Filipino.
Chairing the judgment board was Ministry Helper Bro. Ric Erese, who remarked that "writing songs of praise is difficult," having tried making one himself.
ASOP Central Division Committee patterned the program after the Luzon Region Finals. The committee aims to have a more solid team of composers and interpreters who altogether will work for the best songs of praise to achieve the intent of ASOP Music Festival creators: Bro. Eli Soriano and Bro. Daniel Razon.
"To God be all the glory," exclaimed Bro. Deyto before performing the song. He has also previously won in the weekly finals of ASOP on UNTV in 2012.
The ASOP Division Finals took place at the ADD Convention Center Lobby in Apalit, coinciding with the second day of the annual Bulacan Youth Convention.