MCGI ARTICLE
Community Prayer on Philippine TV Launched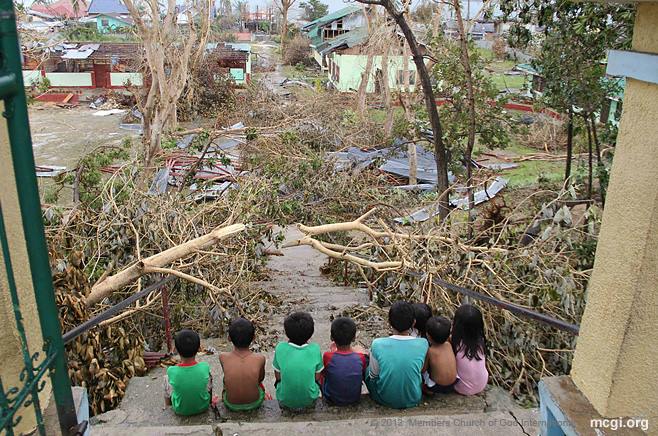 Manila, Philippines — In a country devastated by a 7.2 magnitude quake and Super Typhoon Haiyan (Yolanda), prayers came to be seen as a timely refuge as Members Church of God International (MCGI) introduced a community prayer service through UNTV-37. 
Dubbed as UNTV Community Prayer, the latest project is aimed at bringing the prayerful lifestyle using mass media and technology. The service was piloted on November 9, at 12 noon.
With five time slots a day, people can tune in to UNTV-37 to pray. The scheduled community prayer will be timed during the ceremonial sign on of the station at 4 a.m. in Filipino. Then, this will be followed by the 12 p.m, and 8:10 p.m. schedules, which are also offered in Filipino. The 10 p.m. and 12 m.n. services, on the other hand, are done in English.
MCGI Overall Servants Bro. Eliseo F. Soriano and Bro. Daniel S. Razon said that people can also join the UNTV Community Prayer via UNTVweb.com and UNTVradio.com or tune in to Radyo La Verdad 1350 on the AM band. For live participation, people may visit at more than 1,000 MCGI satellite centers in the country.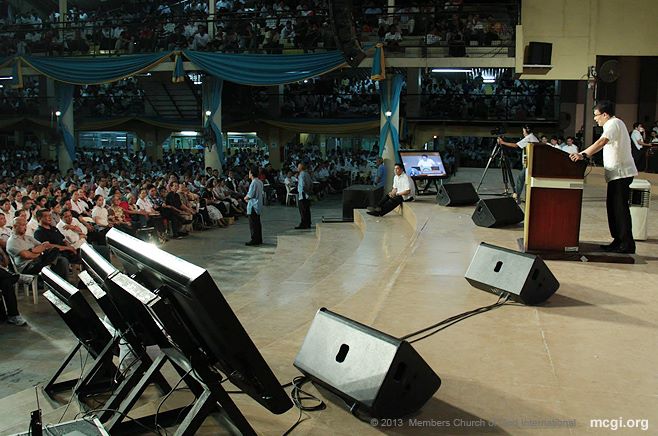 The Community Prayer is in line with the anniversary theme of Ang Dating Daan (The Old Path): "Building a Prayerful Nation Through Broadcast Evangelization". The longest-running religious program in the country celebrated its 33rd year of broadcast last October.
A day before Typhoon Haiyan began roughing seas and coastal areas in the country's Eastern Visayas region, Bro. Daniel called upon members to pray and prepare. The MCGI Vice-Presiding Minister spoke via satellite on the 24/7 Community Prayer broadcast of the Church. 
While MCGI Emergency Response Teams have been alerted and Church Workers advised to gather brethren in Coordinating Centers, Bro. Daniel reminded members of the strong tower that is the name of the Lord recorded in Proverbs 18:10. "God is merciful," he added.
In 2011, Bro. Eli and Bro. Daniel launched the 24/7 Community Prayer online portal with an hourly prayer and songs of praise playing in between.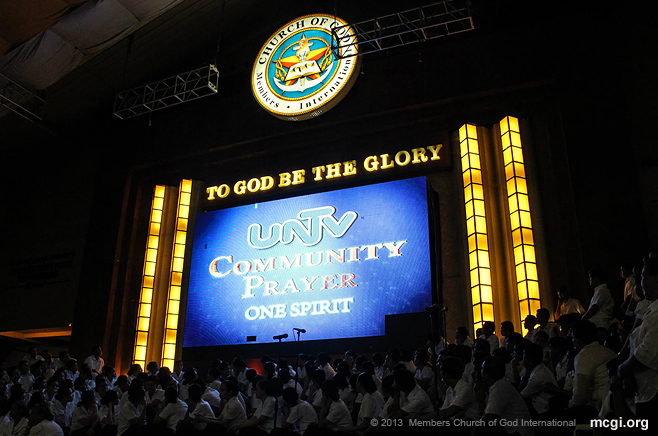 The Importance of Prayer
Ang Dating Daan or The Old Path host Bro. Eli Soriano urged members to "pray for all the nations of the earth," citing 1 Timothy 2:1-3 in a recent Thanksgiving service.
In his blog, Bro. Eli stresses the importance of prayer by laying down logical and biblical reasons why people need to pray. "The impossibility of a human doing things greater than his entire being necessitates the need to pray!"
To join the UNTV Community Prayer via mobile device, download the UNTV App available on Google Play and the iTunes store for free. 
(Words by Rigor Arellano)