MCGI ARTICLE
Congregants of MCGI told during 3rd Quarter International Thanksgiving: "Be A Blessing to Others"
"Christians are meant by God to be blessings to others."
This was part of the message delivered by Bro. Daniel Razon during the Members Church of God International's (MCGI) third quarterly International Thanksgiving at the ADD Convention Center and thousands of monitoring centers held on October 2-4, this year.
And a quarter of MCGI's works attest to this remark by the Assistant to the Overall Servant of MCGI, which culminated to a three-day offering of thanksgiving by the whole congregation across the globe.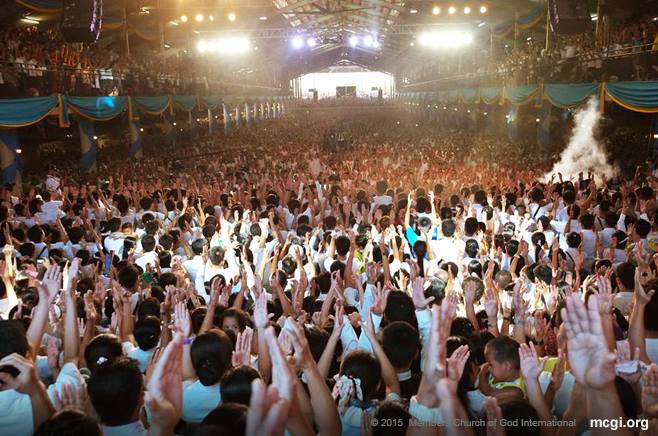 Three Months of Giving, Being Blessings to All
This past quarter, congregants all over the world united once more in charitable works in celebration of UNTV Life's 11th anniversary. Church members took part in one or more of the mass clean-up drives, tree-planting activities, feeding programs, blood donation drives, and more that were conducted from the smallest of barrios to the biggest of cities.
UNTV Life, in partnership with MCGI, mounted mass clean-up drive efforts that covered the whole Caloocan, Malabon, Navotas and Valenzuela (CAMANAVA) district of northern Metro Manila.
Meanwhile, MCGI volunteers abroad participated in different public service efforts in their respective communities. Feeding programs and elderly care activities were among those done in Rio de Janeiro, Brazil, Quito, Ecuador and Colombia. In the United States, members volunteered in charity works in New York, among others.
A three-day public service activity was also conducted by UNTV Haiti and MCGI in cooperation with the Philippines' 19th Contingent in Port Au Prince, Haiti.
Heightened Propagation Efforts Locally, Internationally
In addition to being blessings to the community via public service, MCGI congregants strove to bring spiritual enlightenment to more souls through heightened propagation efforts this past quarter.
For the past three months for example, attendance to MCGI's monthly Worldwide Bible Expositions increased more than 250%. From a regular number of approximately 20,000, the event saw 30,000 more participants, totaling 50,000 attendees in a Worldwide Bible Exposition event during the quarter.
This is in support and cooperation to Bro. Eli Soriano and Bro. Daniel Razon's call for each brethren to invite a guest, hence, the "Project 1:1."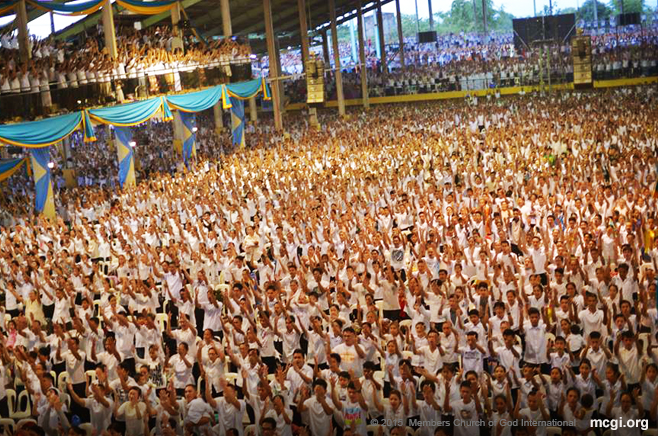 Aside from these regular monthly expositions, Bible Expositions in Spanish and Portuguese continue weekly catering South and Central American nations. MCGI also launched this past quarter regular Bible Expositions in Africa and the United Kingdom broadcast over The Old Path's Youtube channel.
Propagation efforts in South America advanced as MCGI acquired new broadcast relay stations in the effort to reach more souls. The Church also established more coordinating centers in Mexico and other countries in Central and South America. Also known as monitoring centers, these coordinating centers are where brethren hold congregational and Church gatherings and activities.
The congregation also thanked God for the Church's flagship radio, television and Internet program Ang Dating Daan (The Old Path) which reached its 35th year. The show, the longest running of its kind, has been one of the primary instruments and platforms used by MCGI through Bro. Eli and Bro. Daniel, in propagating biblical truth and widsom.
For this past quarter, more than 5,000 souls were added to the MCGI fold.
The International Thanksgiving celebration of MCGI is also called Thanksgiving of the Body, wherein Church members from all over the world simultaneously thank God for a quarter-full of His loving-kindness and deliverance.
(Written by Yanna Ferrera)