MCGI ARTICLE
Everyone is Welcome: MCGI Initiate Global Prayer for Humanity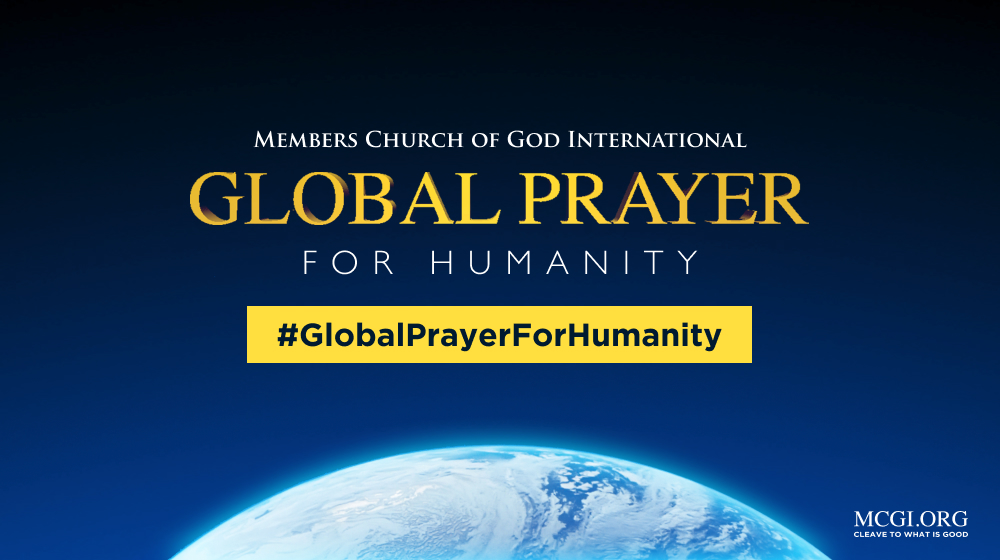 The Members Church of God International (MCGI) will hold a daily Global Prayer for Humanity beginning on Monday, May 25, 2020, at 9:30 p.m. (Philippine Time) via streaming and video conferencing platforms.
The initiative is an addition to MCGI's community prayer service in light of the world's continuous battle against the Covid-19 pandemic.
The Global Prayer for Humanity aims to gather people from different parts of the world, with different races, ethnicities, and religions, albeit virtually, in praying together and asking for God's help and mercy during these perilous times.
Stating chapter 3 verse 9 of the book of Jonah which reads, "Who can tell if God will turn and repent, and turn away from his fierce anger, that we perish not?", the Overall Servant of MCGI Bro. Eli Soriano emphasized the importance of communicating with God. He encourages everyone to rest their hope, first and foremost, in God's mercy and in what He can do.
"Prayer — our weapon against the evils in this world." 
Pray Without Ceasing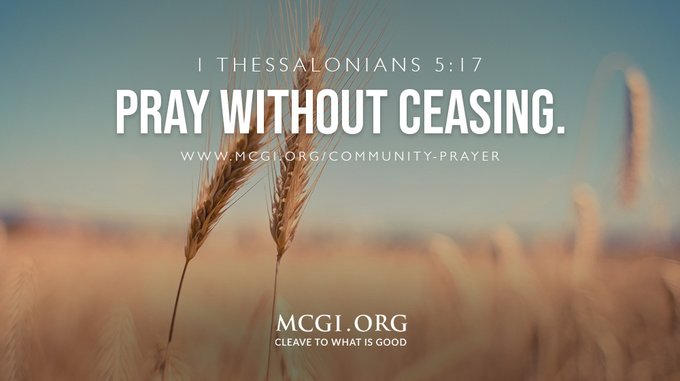 Praying is one of the basic doctrines of MCGI. In fact, all Church gatherings begin and end with prayers. Brethren are taught to start and finish their day by calling unto the Almighty through prayers and supplication.
Bro. Eli and Bro. Daniel encourage all brethren to live a prayerful life (1 Thessalonians 5:17). With this, the Community Prayer, a worldwide synchronized prayer, came to existence. It was first held in March of 2011 through links that the MCGI Broadcast Department provided.
With an increased demand for the Community Prayer, MCGI launched its 24/7 Community Prayer service site on June 27 of the same year. It enabled people all over the globe to easily access the hourly prayer. This regular community prayer is still ongoing. The livestreaming page and schedules can be found here.
Aside from the regular community prayer, the Community Prayer service site also regularly broadcasts a variety of praise hymns and songs. This is in support of the non-stop singing of praise songs to God by MCGI choristers which began in 2008.
Connected in Spirit
On May 20, 2020, during the MCGI's live Prayer Meeting service, Bro. Eli Soriano announced his intent to hold the Global Prayer. This was strongly agreed with by Bro. Daniel Razon, Assistant to the Overall Servant of MCGI, who began to plan for the regular online event immediately. Together with the Church's ministers, Bro. Daniel promptly identified a time that will be ideal for most, if not all, time zones.
"It doesn't matter what religion you are in
or what denomination you belong to, this is an invitation
to all the people around the world who care for the future of
their families, friends, loved ones, and humanity as a whole." 
— Bro. Eli Soriano
Bro. Eli Soriano personally invites everyone to the MCGI Global Prayer for Humanity.
With the help of God, MCGI continuously propagate God's words and teachings worldwide. Through live streaming and video conferencing platforms, MCGI bring people closer to God through online programs such as the Ang Dating Daan (ADD) Bible Study and Bible Exposition.
Aside from these, MCGI will also hold their Mass Indoctrination sessions wherein the undefiled doctrines of the Lord Jesus Christ are discussed thoroughly. It is scheduled to begin on June 1, 2020, at 7 p.m. (Philippine Time).
Follow the MCGI Global Prayer for Humanity's official social media pages: Facebook, Instagram, Twitter, and YouTube.