MCGI ARTICLE
Daniel Razon Guests Street Singers with Disabilities for Benefit Concert
For the Story of My Life benefit concert of Kuya Daniel Razon held at the Smart-Araneta Coliseum, street singers with disabilities as special guests received the lion's share of the spotlight.
Among them was Johnny Susi, a blind man and father of eight; Francia Abalos, lame since she was a baby; and Marivic Chengo, also blind with two children. They usually perform on footbridges for pocket change, but on November 28 they sang before spectators that filled the largest indoor facility in Luzon Island for "talent fees."
"I prefer to see that what we're going to pay our guests will still be for charity," said Razon in Tagalog, adding that the purpose of inviting these street musicians over those with big names in the entertainment industry was to fulfill these people's small dreams.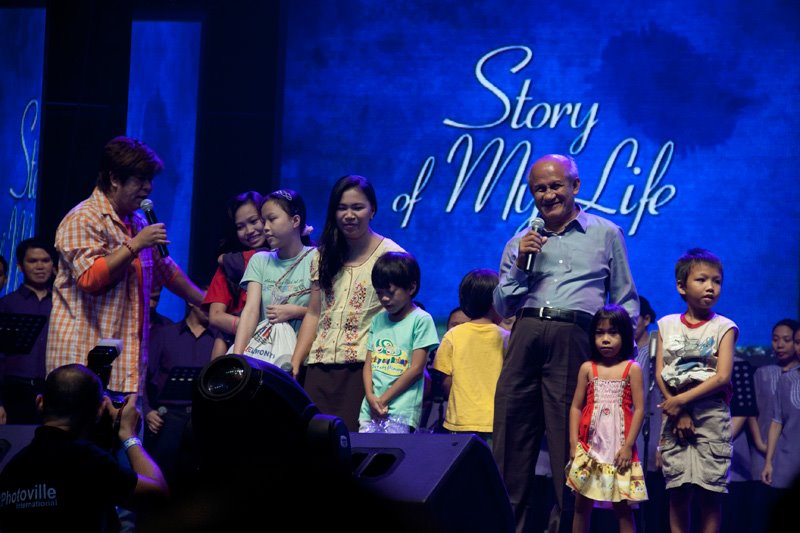 Aside from a heap of grocery items, a sack of rice, and money to help them with their livelihood, Daniel Razon gave Johnny's eldest child a college scholarship grant and a new electric guitar to Marivic.
The Presiding Minister to Members Church of God International (MCGI) Bro. Eli Soriano commended Kuya Daniel for his idea of inviting his special artists for the night.
"I would say that this is a wonderful concert because I saw our special guests, and they made my day," said Bro. Eli Soriano via live video streaming.
Other esteemed attendees expressed similar comments on the concert. "Like what Councilor Roderick [Paulate], Vehnee Saturno and I were saying it's the opposite now. We are the audience," said Filipino singer Anthony Castelo in an interview. Castelo lauded Bro Eli's comment that the Church of God "give importance to those with disabilities like the ones who performed a little while ago."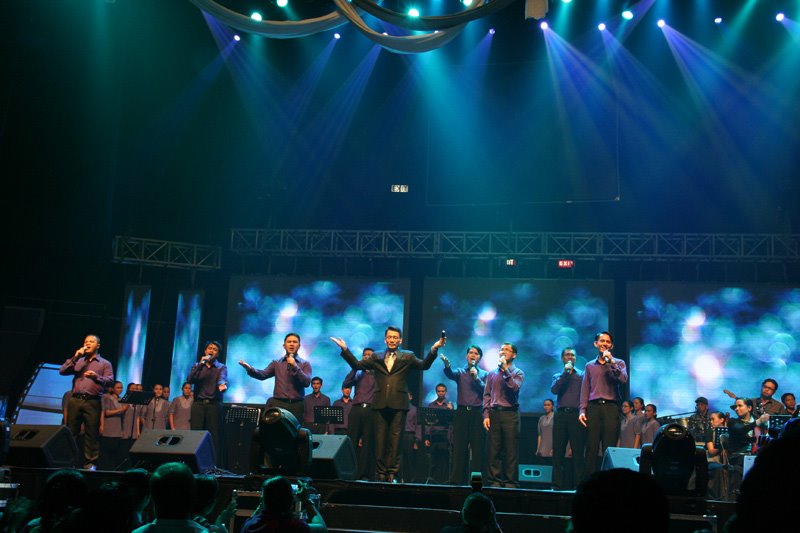 UNTV owner Atom Henares, on the other hand, remarked that the concert was inspiring and one of the best he had seen. "Wow! Ang galing talaga! (It's so awesome!) He goes such a long way. Congratulations Kuya Daniel! Very inspiring, very well produced," added Mr. Henares.
The Story of My Life concert is based on Kuya Daniel's new composition of the same title, of which he said in an interview, "The shortest word for that is 'Thy will be done.' That's the story of my life: Thy will be done."
Proceeds of the benefit concert will help fund the various charity works that Kuya Daniel, together with Bro. Eli and MCGI, leads at UNTV, like the daily medical missions as well as maintenance of the first and only free transient home in the country.
(Written by: Jay Arellano)