MCGI NEWS
El Camino Antiguo Arrives on Costa Rican TV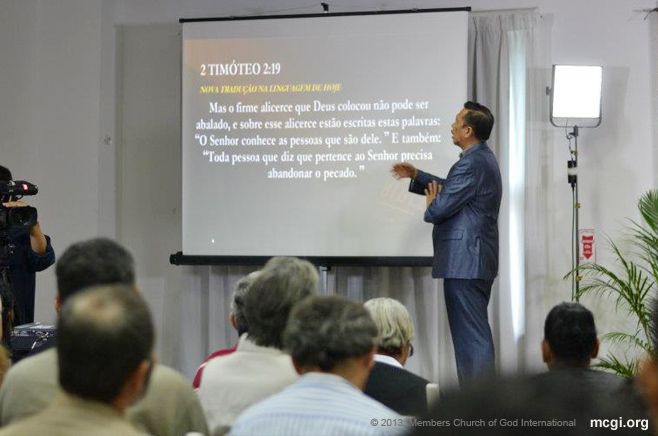 El Camino Antiguo, the Spanish version of The Old Path, can now be viewed by Costa Ricans on national television via Canal 9 daily.
This program for Spanish-speaking audience is part of the global evangelization efforts of the Members Church of God International (MCGI) in Latin American countries.
Costa Rica, bordering the Carribean Sea and the North Pacific Ocean, lies between Nicaragua and Panama. With estimated population of about 4.6 million people, the country's dominant religion is Catholic at 76%, according to The World Factbook online site of the Central Intelligence Agency.
Spanish is the official language of the country. However English remains solid in use, especially with more of its workforce being employed by the call center segment of the Business Process Outsourcing sector.
The multi-awarded program of Bro. Eliseo F. Soriano airs from 5:14-5:45 AM on weekdays and 6:00-6:30 AM on weekends, including a daily time slot from 12:30-1:00 AM. The program, which originated in the Philippines as the Ang Dating Daan radio and television show, is celebrating its 33rd year in broadcasting this year.
The initial broadcast on Canal 9 began on May 13, 2013. A year ago, The Old Path broadcast started its daily programming in Honduras on Canal 7. According to an MCGI Representative in Latin America, arrangements are currently being made to begin new broadcasts in neighboring countries of Costa Rica.
To know more about MCGI's broadcasts, please click here.
(Words by Art Cruz)