MCGI ARTICLE
City Social Welfare and Development of Zamboanga Grateful for MCGI Feeding Program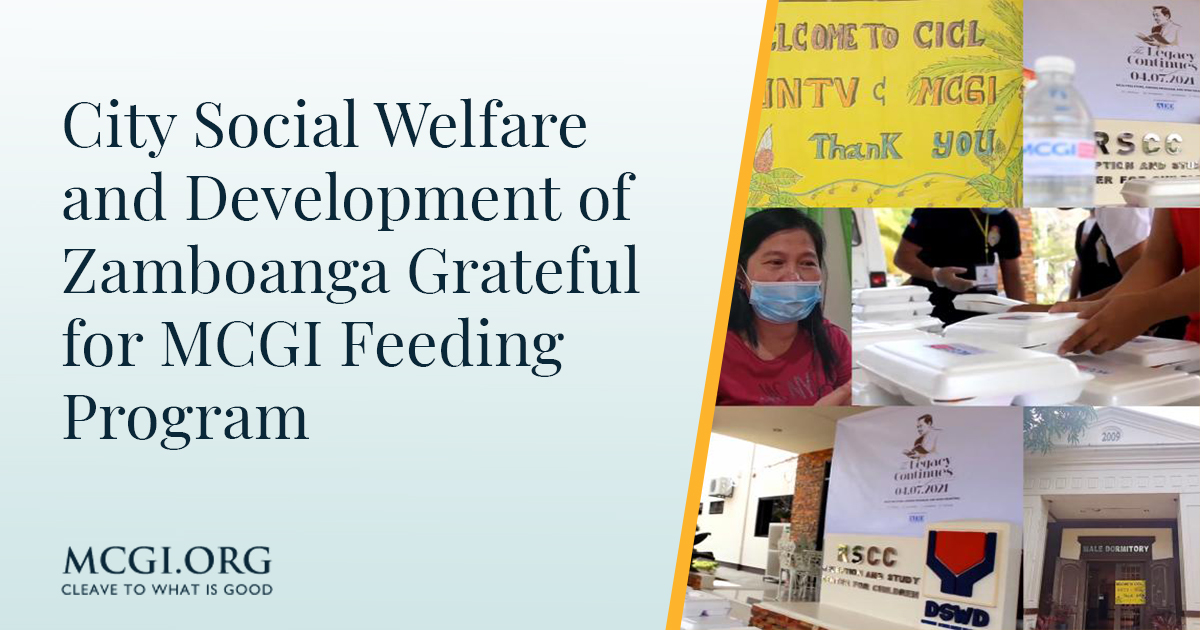 The Members Church of God International (MCGI) amplified their charitable works worldwide as they celebrated "The Legacy Continues" event on April 4 to 10, 2021. During the weeklong event which aims to express gratitude to the Almighty and to remember Bro. Eli Soriano's life and works, MCGI conducted public services such as the MCGI Feeding Program, MCGI Wish-Granting program and the MCGI Free Potable Water project.
In Zamboanga, one of the beneficiaries of MCGI Feeding Program were the Children in Conflict with the Law or CICL who are under the care of the City Social Welfare and Development of Zamboanga.
According to CICL Center Officer-in-Charge Josephine Orquia, these youths aged 12 up to 19 years old were there due to crimes they have committed. Sadly, some of them have been abandoned by their parents and guardians, while most have not been visited by their loved ones for a long time already due to imposed lockdowns brought by the Covid-19 crisis.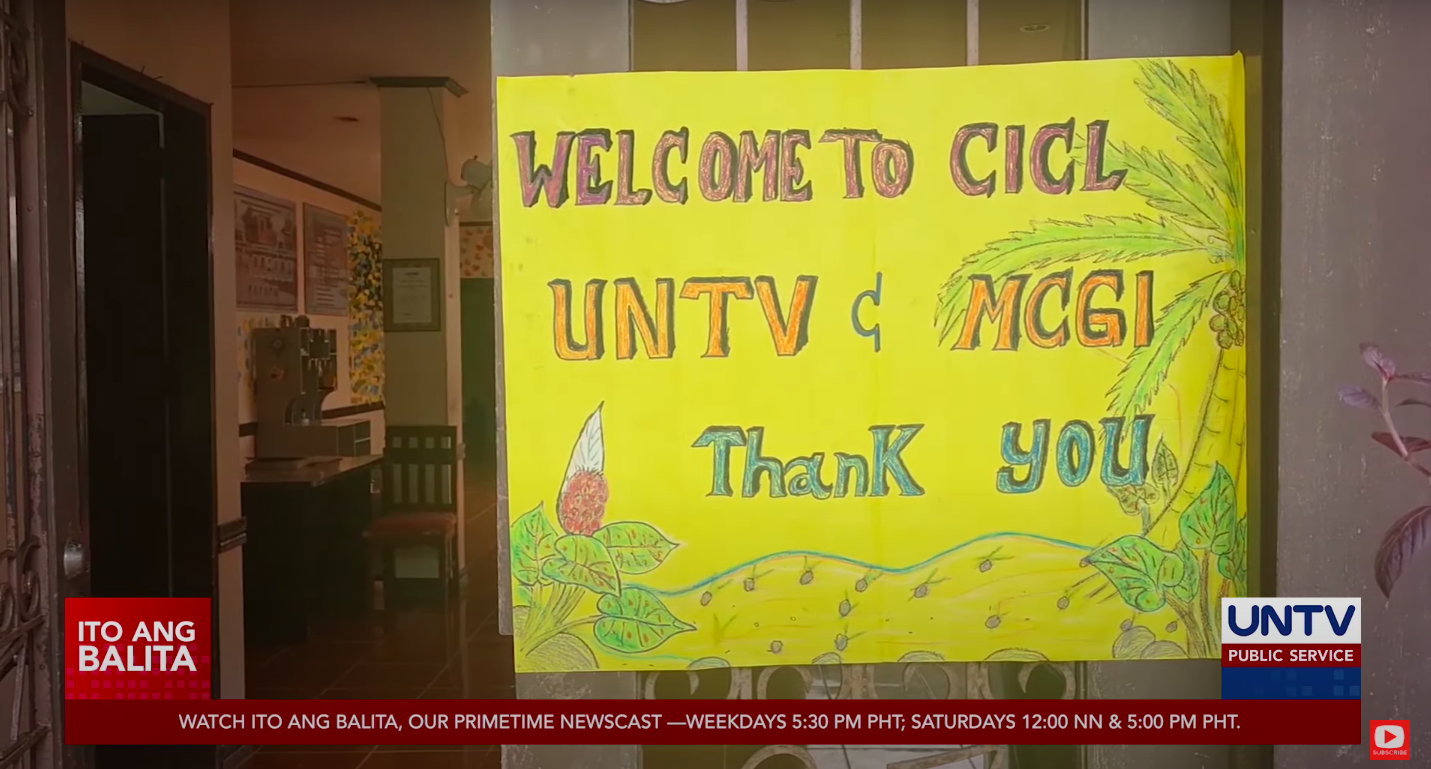 In light of it all, OIC Orquia expresses her appreciation of the love and hope brought by MCGI, "We are very glad that MCGI really took an effort in coming here to share their blessings with us. The children felt that we are not the only ones who are there for them. Realizing that there are others who care really means something for them. This gives them an inspiration to change for the better, knowing there are people who hope and believe that they are still capable of doing good things in their lives."
Furthermore, Orquia believed that only the Lord's teachings can truly remedy and help change these young men. She also hopes to have a sustainable spiritual program, on top of the programs and interventions they already have, as she believes they need to have Christ in their hearts to enhance their behavior.
In addition to the free meals provided, Orquia's wish for a laptop which will be used for the online court hearings of the children's cases has also been granted by the MCGI Wish-Granting program through Serbisyong Bayanihan.
The MCGI brethren are constantly reminded to help anyone in need as doing good deeds to others can qualify one to become an heir of the kingdom of heaven.  As written in Matthew 25:34-36 (ESV), 
³⁴ Then the King will say to these on his right, "come, you who are blessed by my Father, inherit the kingdom prepare for you from the foundation of the world. 
³⁵ For I was hungry and you gave me food, I was thirsty and you gave me drink, I was a stranger and you welcomed me,
³⁶ I was naked and you clothed me, I was sick and you visited me, I was in prison and you came to me."    
For more information regarding the MCGI Feeding Program and other charitable works of the Church, please visit www.mcgi.org/public-services.