MCGI ARTICLE
MCGI Welcomes More Than 3,200 After Live Mass Indoctrination Sessions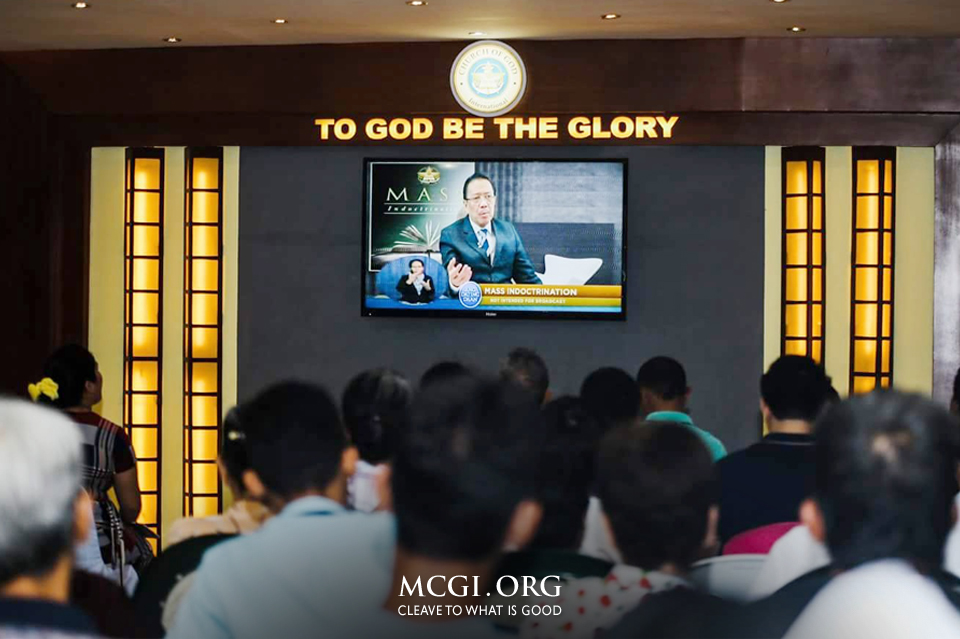 Pampanga, Philippines – More than 3,200 were baptized in Members Church of God International (MCGI) on August 3, 2018. This was after the two-week Live Mass Indoctrination began on July 16 this year.
The Live Mass Indoctrination was streamed in all MCGI locales worldwide. Bro. Eli Soriano and Bro. Daniel Razon, the Overall Servant and Assistant to the Overall Servant, respectively, led all the sessions.
Bro. Eli also answered questions about the basic teachings in MCGI. It was patterned after Itanong Mo Kay Soriano (Ask Soriano).
A Record-Setting Feat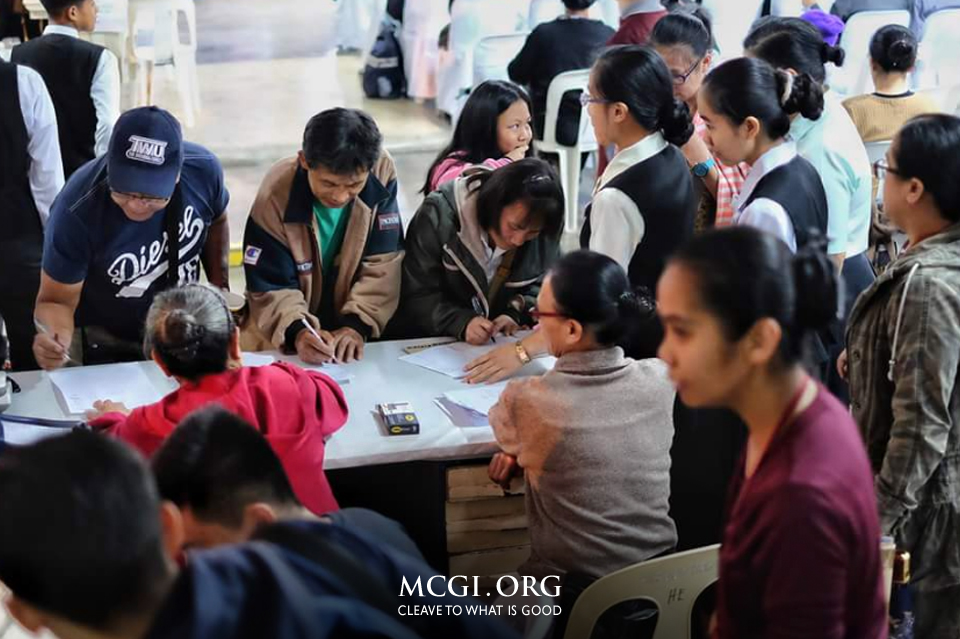 The baptism of more than 3,200 is not the first time for MCGI. Since 2001, the number of those baptized peaked to thousands. One thousand new members in a single day is still modest.
In recent years, more non-Filipinos were getting baptized into the Church. The coming of the Gospel to the West opened doors for Latinos to study the Bible. Bro. Eli spent much for TV airtime and Bible Expositions there. These efforts, coupled with charities, invited truth seekers to learn MCGI's doctrines.
Preaching in the West was fruitful. There are now 155 locales in Brazil and 267 in Spanish-speaking countries. This number is expected to grow in the coming years, God willing.
The 24/7 broadcast contributed to the increase of members. The Church's charities also raised people's awareness about MCGI. All these are with God's help and mercy.
A Short Story of Faith
Church members also attended the indoctrination. They joined the event to refresh on the doctrines. One of them is Brother Ariel Juaniza, 53, of Pag-asa, Cavite. He has just entered his second year in MCGI.
Brother Ariel is blind and has end-stage renal disease (ESRD). His illness needs either a kidney transplant or dialysis. Currently, Brother Ariel is under individual Church service. Church workers visit and attend to his needs. They also update him on topics during gatherings.
His condition did not stop him from attending. He wanted to respond to Bro. Eli's call to join.
Brother Ariel's faith inspired the brethren in Pag-asa. They supported his desire to be part of the event. They fetched him daily to the indoctrination.
Hope Sparks for New Brethren
The new members offered Thanksgiving at the ADD Convention Center on August 5. Among them is Brother Efren Montebirhen, 56, a former deacon of 15 years.
Brother Efren's interest in Bro. Eli started when he was still active in his former church. He began to doubt the leaders who banned members to listen to multi-awarded international televangelist. He never knew why. His leaders never told the reason.
The lack of care from his church weakened his faith and drove him to do vices. No one, he said, helped nor uplifted him. Worse, he was expelled. This left him depressed and sick.
Brother Efren tried to go back but failed. He tried looking for answers to his problems. He regretted and decided to get serious with his faith. "Nanalangin ako na huwag mawalan ng pag-asa," (I prayed not to lose hope) he said. "Doon na po ako nagpasimula. Sabi ko ipagpapatuloy ko na, hanggang sa araw-araw na po akong nakinig sa programa ng UNTV." (That is where I started. I told myself I will continue, until I was listening daily to UNTV.)
From then on, Brother Efren attended Bible Expositions. He also watched Bro. Eli on TV until the late hours of the night.
Omega DigiBible Used in Indoctrination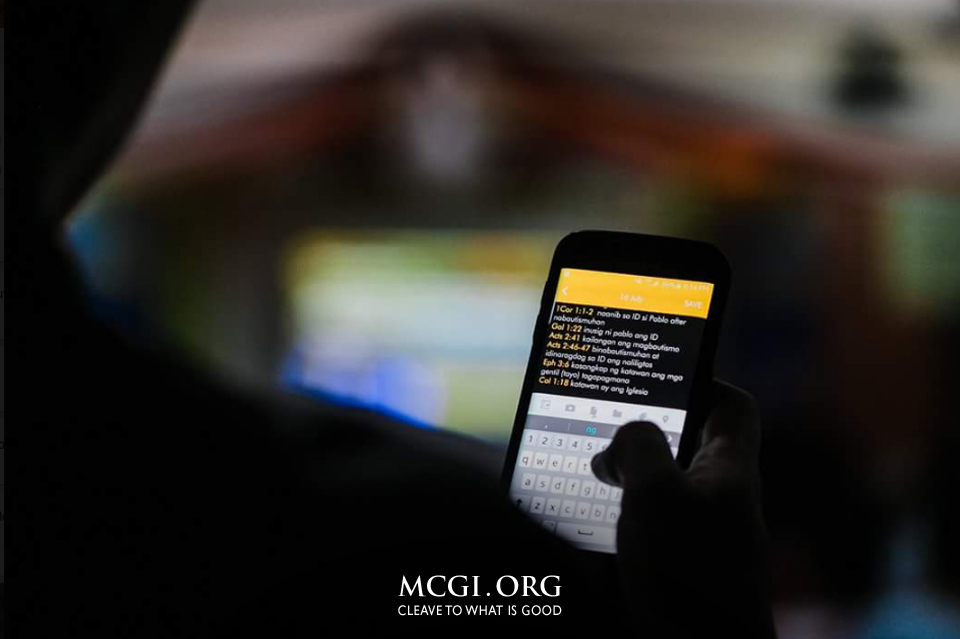 The Omega DigiBible was used during the indoctrination. Bro. Eli himself suggested those with smartphones to install the app. Free WiFi kiosks were set up in MCGI locales for visitors to try it.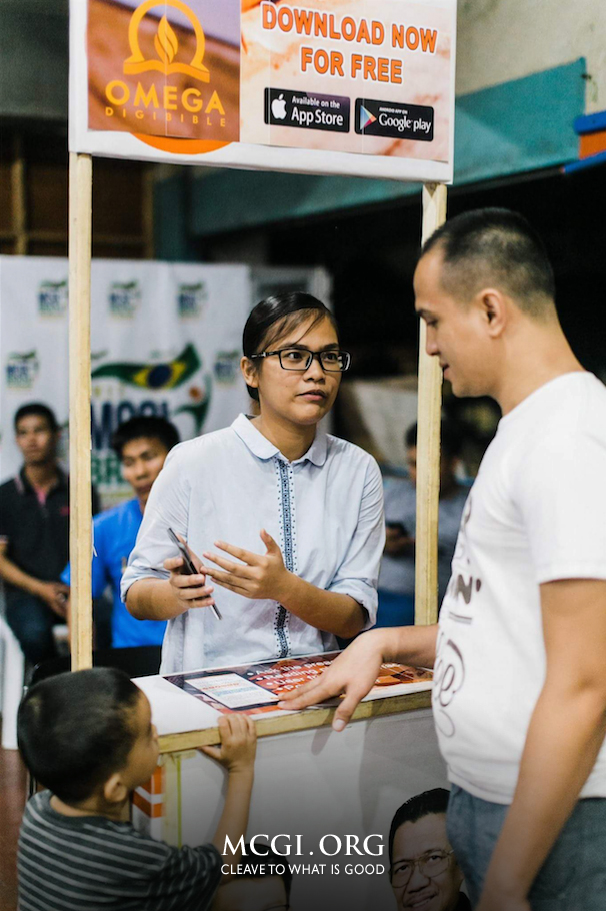 The Omega DigiBible was developed by VsionTeq, an Android and iOS developer in Singapore. It was launched in April and is available on Google Play and the Apple App Store. The Omega DigiBible comes with many features and is accessible offline.
The Omega DigiBible is a top downloaded app on Google Play. It reached number 1 on July 20 while the indoctrination was ongoing.
Attend the Mass Indoctrination
The Mass Indoctrination is required before baptism. Its aim is to teach future members on faith and discipline in the Church. A person baptized assumes the duties of a member.
Another session of live indoctrination began on August 13. God willing, in two weeks' time, another batch of thousands will be baptized.
For questions about indoctrination, email addcentral@gmail.com or message +63.943.254.5390.
Written by: Cecile Vizcaya