MCGI ARTICLE
MCGI's Live Mass Indoctrination Goes Online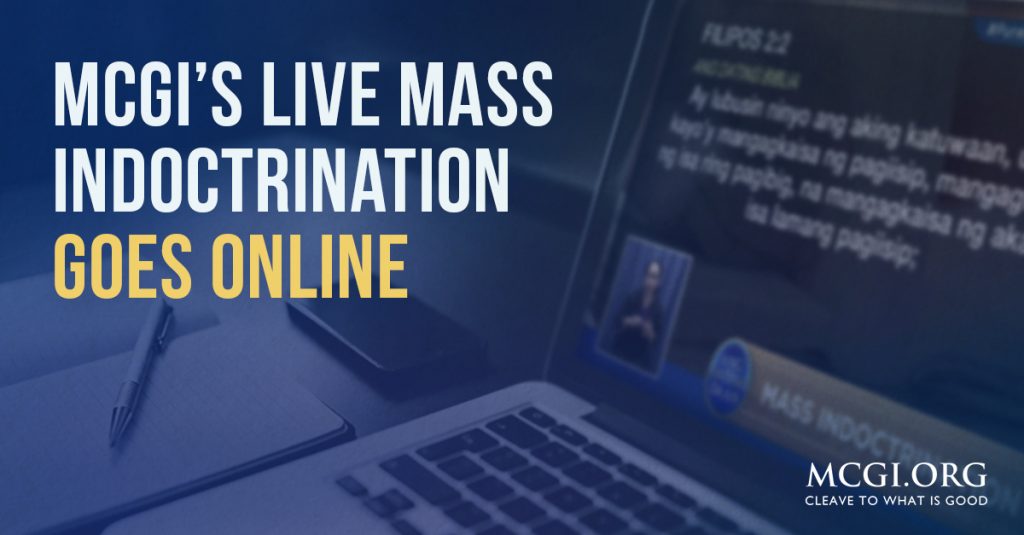 The Members Church of God International (MCGI) held its first-ever online Mass Indoctrination sessions through Ang Dating Daan's social media accounts on June 1, 2020.
In contrast with MCGI's the Worldwide Bible Exposition and the Worldwide Bible Study, which debuted online  in June 2016 and April 2020 respectively, this is the first time MCGI went live on Facebook, Twitter, Instagram, and YouTube for its Mass Indoctrination sessions.
Before the quarantines and lockdowns brought about by the Covid-19 pandemic, those who were wholeheartedly interested in listening to Christ's doctrines via the Church's indoctrination sessions were invited to go to a nearby MCGI local chapter.
However, the world's new normal has made it inevitable to take the biblical event online. Truth-seekers who have the desire to listen to MCGI's Bible-based beliefs can now easily join the mass indoctrination sessions at the comfort of their homes.
Utilizing digital technology to spread God's words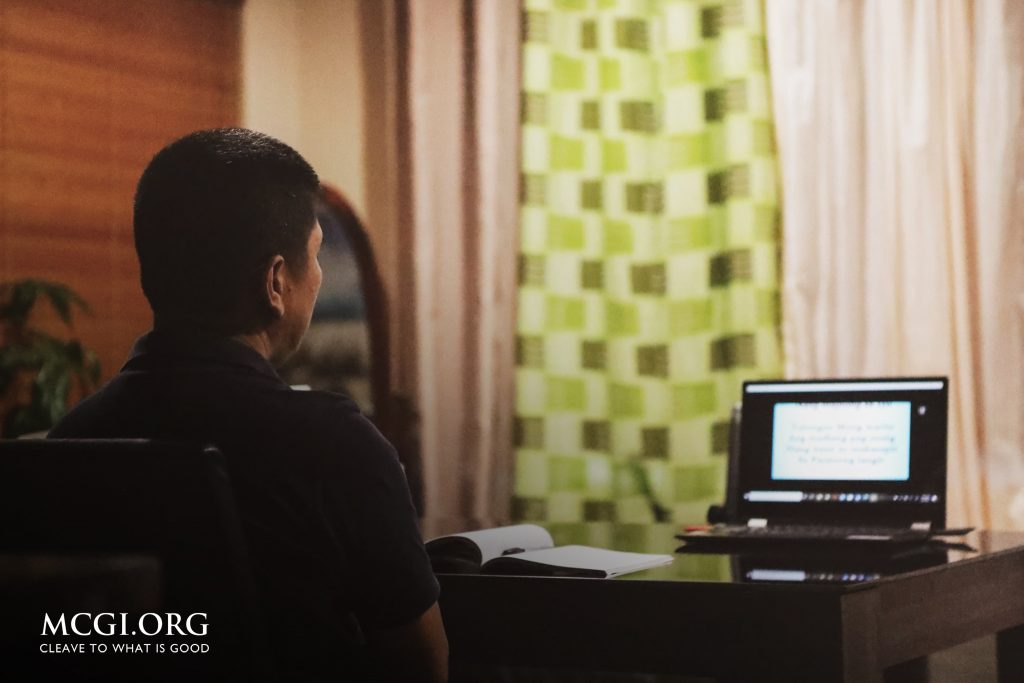 From the past decades, MCGI has been making use of technology to spread God's words, through the stewardship of MCGI Overall Servants Bro. Eli Soriano and Bro. Daniel Razon. The Church continues to use the television, radio, satellite and the internet for evangelical propagation efforts, important gatherings, and other activities.
The advancements in technology, specifically in digital media, has allowed MCGI to reach more individuals across the globe. This is evidenced by the thousands of live viewers of MCGI's livestreams.
For questions or clarifications pertaining to the online Live Mass Indoctrination sessions, contact MCGI here.