MCGI ARTICLE
A Million Reasons To Be Thankful: MCGI Celebrates First Quarter International Thanksgiving
The Members Church of God International (MCGI) celebrates its first quarter International Thanksgiving on April 3 to 5 this year. Brethren from all parts of the world will take part in this special event through the aid of satellite and internet technology.
It is during this special occasion that brethren in the Church offer songs of praises, and thanksgiving to the Almighty God and prayers expressive of gratefulness for His graciousness and loving kindness.
Thankful for a Million Reasons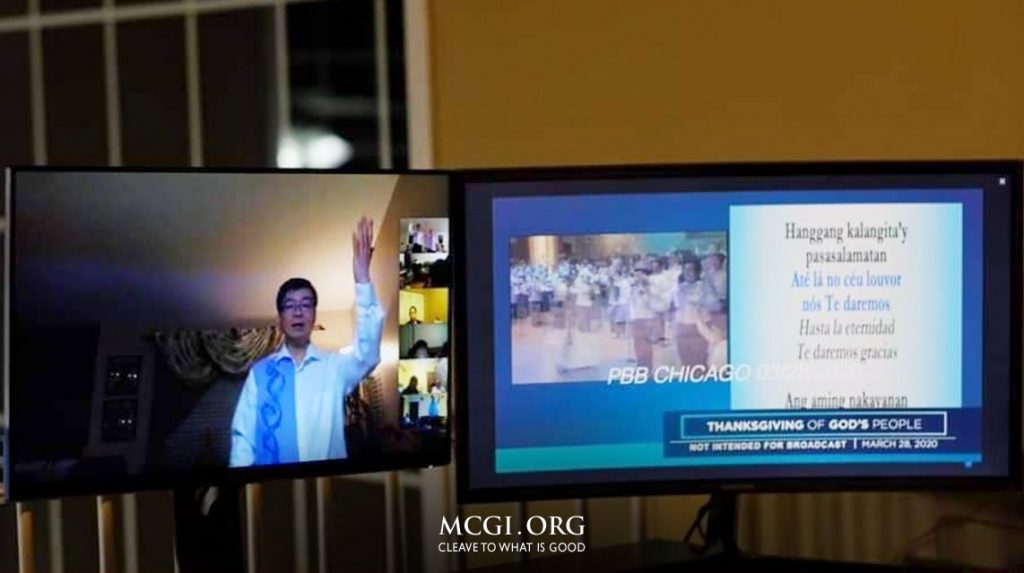 Members of the Church of God International from all over the world have more than a million reasons for being thankful to God.
Katleya Melejah Palmejar, from Torino, Italy, is very thankful to God for keeping the brethren safe from the health crisis that the whole world is suffering from.
Forcia Mendoza, from Milan, said she is giving thanks to God for keeping her whole family, as well as our Church Leaders, Bro. Eli and Bro. Daniel, safe.
Ann Carreon, from Paris, France, said she is grateful to God for the immeasurable love and protection that He has given the whole congregation amid the Covid-19 pandemic. She is also thankful to God because she will be celebrating her first sabbath anniversary in the Church of God International.
"I am most thankful to God because, despite my shortcomings, He has never forsaken me, He has kept me safe especially now when the world is troubled by this fatal coronavirus," said Sean De Ocampo from Dublin, Ireland.
Gionna Privado, from London, England, said she is thankful to God for the wonderful topics being taught to the congregation during the weekly thanksgiving celebrations. "Those topics serve as reminders to all to be steadfast in our faith, to be prayerful, to be hopeful, to let love reign in our hearts always, and to always ask for God's help and mercy," she added.
Julia de la Rosa, from Geneva, Switzerland, said she will always be grateful to God for becoming a member of the Church of God. She is also thankful because, with God's help and guidance, Brother Eli and Brother Daniel are able to teach the congregation regularly of God's holy words. "And because of what they teach us, despite the many dangers in our time, peace and hope continue to dwell in our hearts," Julia said.
Lorraine King, from San francisco, California, is giving thanks to God for the life He has given her, for His continuing guidance, and for her children who give her solace during difficult times.
"I am thankful to God for protecting us from Covid-19," said Klarenz Shaughnessy of New York. "Although we are situated in different locations, we are one in spirit in giving thanks to the Almighty God for keeping us safe."
Jeana Zacarias, from Saskatoon, and Elgin Pollarco, from Toronto, both in Canada, said they are thankful to God for keeping the congregation safe and for keeping hope alive in our hearts despite the tribulations brought about by calamities and plagues.
Mar Oliver Lazaga, from Metro Manila, Philippines, expresses his thankfulness to God for the six years that he has been in the Church, for His protection, and for helping him keep His commandments.
Sarah Jane Narido, from Masbate City, Bicol region and John Ray Pangilinan, from Mandani Bay, Cebu, are both thankful to God for keeping them and their respective families safe from the current deadly disease. They are also thankful that they are able to carry out their duties.
[More reasons for thanksgiving can be read in the official social media accounts of the Members Church of God International. Those can be accessed via Facebook, Twitter, and Instagram.]
Hope in Hopelessness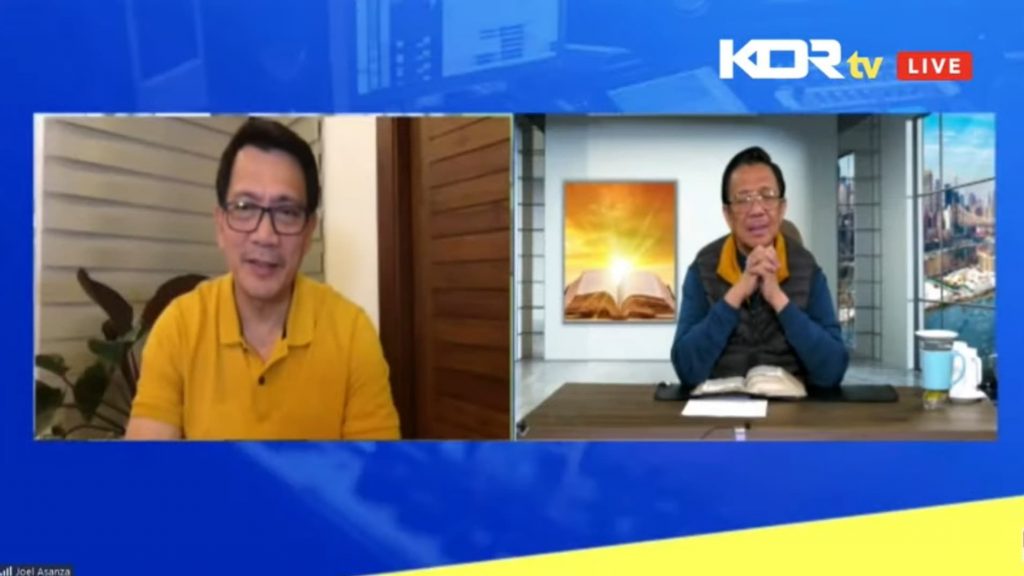 MCGI is giving thanks to God for the continuous opportunity that He is giving the congregation to do good works, whatever the circumstances are.
On January 12, 2020, a few weeks after the Church celebrated its fourth quarter Special Thanksgiving, several municipalities in southern Luzon were put under a state of calamity due to the eruption of Taal Volcano. This incident devastated homes, properties, and livelihood of many people. To alleviate the sufferings of the residents, Bro. Eli and Bro. Daniel spearheaded relief distribution and medical missions to badly affected communities. Some of the Church's Coordinating Centers in the area also served as evacuation centers for those, whose houses were either situated in the danger zone, or were completely covered with volcanic ashes.
Shortly after, a new strain of coronavirus, currently known as Covid-19, which originated in China, started spreading across the globe, including the Philippines. To prevent the spread of the virus, many governments enforced certain measures like lockdowns and community quarantines, leaving the citizens without a choice but to stay home.
Aware of the impact of the crisis, Bro. Eli Soriano and Bro. Daniel Razon have taken the necessary measures to see to it that the brethren in the congregation are prepared and properly oriented of the consequences that the pandemic will bring.
The Overall Servants have also mobilized relief efforts to help indigent members and non-members of MCGI.
The Church has also given the frontline personnel and health service providers Personal Protective Equipment (PPE) so that they won't get infected as they perform their duties.
Bro. Eli and Bro. Daniel have also reached out to people through their nightly discussion on social media. Each time, they discuss topics that offer not only useful information but also inspiration and hope as they cite biblical verses which could uplift the spirits of their audience. Also they never fail to encourage people to be compassionate especially in these trying times.
After the three-day International Thanksgiving, MCGI will observe the Lord's Supper, a yearly solemn event that takes place 13 days after Nisan 1 in the Hebrew calendar. This year, the equivalent of Nisan 13, 5780 in the present calendar is April 7. The celebration of the Lord's Supper is in consonance with the day the Lord Jesus Christ observed the feast of the Passover, as recorded in Matthew 26:1-57.
Aside from the congregation's observance of the Lord's Supper on April 7, on the same date, Bro. Eli is also celebrating his 56th year of service to God.
Amidst these trying times, it is only God's love and mercy that we can count on. As what Bro. Eli told the congregation during a weekly thanksgiving, "In times of hopelessness, we have hope because we have God." God is our only hope.