MCGI ARTICLE
Natives from Davao City Shopped for Grocery Items for Free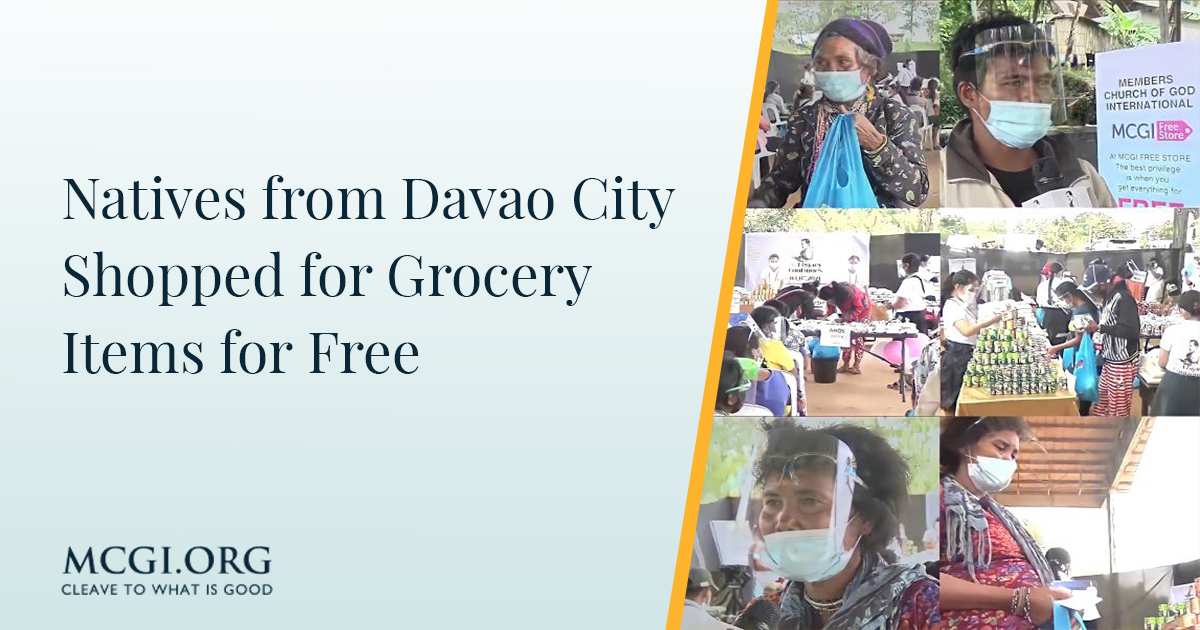 The Members Church of God International (MCGI) made a global launch of the MCGI Free Store on April 7 to 9, 2021 as part of the week-long "The Legacy Continues" event. MCGI had the opportunity to serve a tribe in a remote area in Baganihan, Marilog District in Davao City, Philippines.
A rare experience for them, a total of 106 indigents from Matigsalug tribe were able to shop for groceries for free from the MCGI Free Store.
One of the recipients, Erwin Mamayas, shared that the four-hour walk he did from early dawn to reach the venue was all worth it. According to him, the free items he received from the Free Store is a big help in his family's daily sustenance since his income from farming has been sparse due to the pandemic. 
"Usahay kulang gid mam. Pero pamaagian gud namo nga at least makakaon gid mi sa sulod sa isa ka adlaw katulo gid makakaon. Bahala na ginagmay at least gid naa. Dako kaayong tabang ma'am. Dako kaayong salamat (Our income is not enough sometimes just we find ways to be able to eat three times in a day. It doesn't matter if our food is scanty, what matters is that we have food. This is really a big help to us, ma'am. Thank you very much)," Erwin Mamayas conveyed.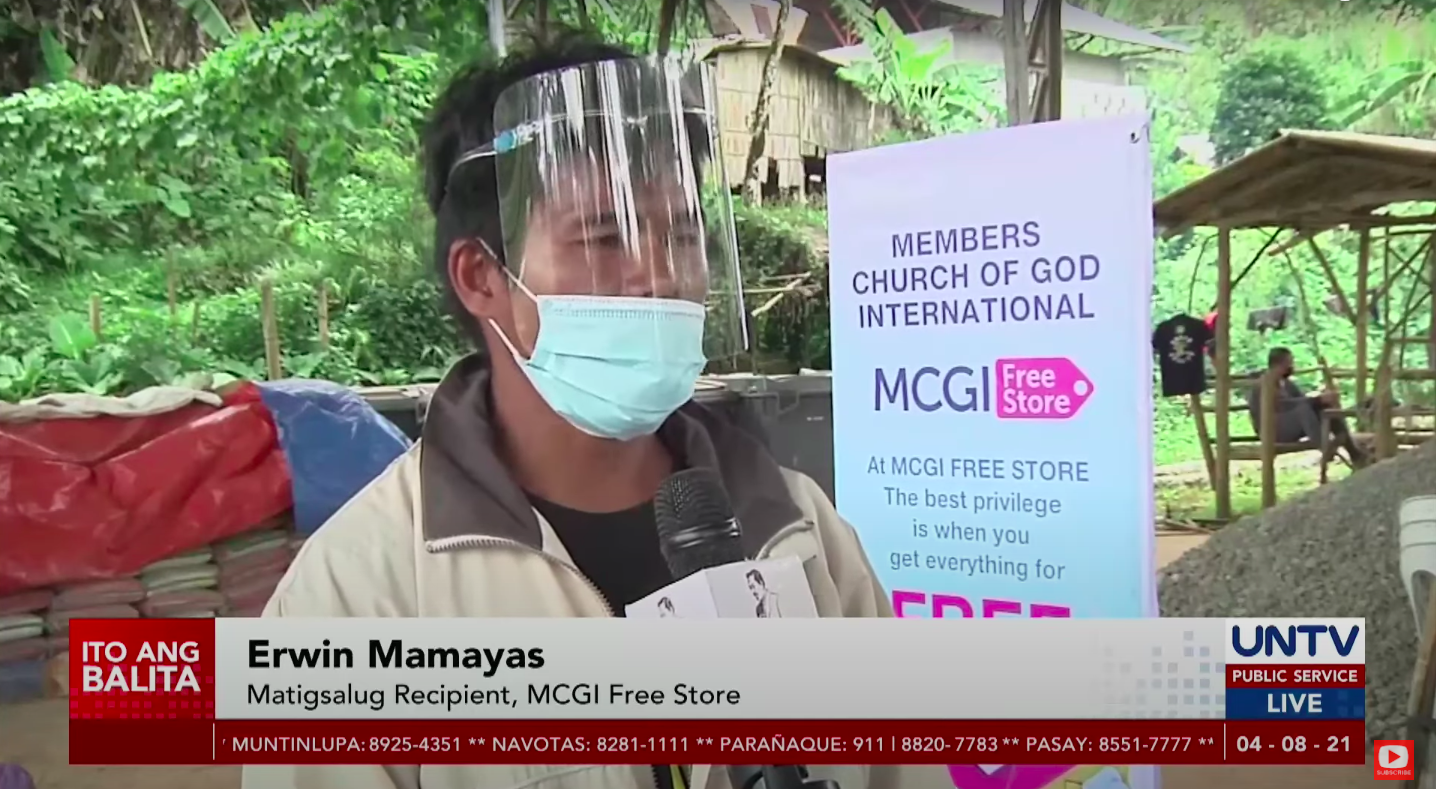 Mamayas also helped out his fellow Matigsalug tribesmen to be listed in DSWD so they could participate in the event. One of them is Lorena Garay, who was happy and excited to shop for free. 
As shared by Garay, she prioritized rice over anything else, "Ang bugas gyud kinahanglan namo kay wa mi makaon (It is rice that we really need because without it, we have nothing to eat)."
Joy was also evident on the face of Anna Ansalog, 71 years old, the oldest beneficiary from Marilog. Although already a senior citizen, she did not mind going to the venue alone to avail the privilege; she was also too willing to carry bags heavy with rice and grocery items when she returned home.
Another beneficiary of the MCGI Free Store was Casio Pinaray, the datu of Matigsalug Tribe, who came down from the mountains to get to Baganihan. He shared the importance of basic necessities that they got from the Free Store especially during these hard times.
"Importante ang bugas, asin, asukar, Nescafe, ug mga uban pa. Dako kag tabang mi maam tungod kay apektado gyud mi sa pandemya karong panahon (Rice, salt, sugar, coffee, and others are important. This is really a big help ma'am, especially that we are also affected by the pandemic in these times)," said Datu Pinaray.
Meanwhile, Duke Kevin Suaybaguio, the Team Leader of DSWD-Marilog acknowledged that the help given by MCGI to the poor came from God.
"Salamat gid sa Ginoo, salamat sa Dios nga naa ni atoang programa para sa mga Lumad o sa mga pobre (Thanks be to God that we have this kind of program for the Lumads and the poor people)," he imparted.
The MCGI Free Store is open to everyone in need, regardless of race or religion. To find the branch nearest your area, do not hesitate to contact the MCGI Free Store Hotline at 0977-674-0328 and 0968-658-2190.
For more information regarding the MCGI Free Store and other charitable works of the Church, please visit www.mcgi.org/public-services.