MCGI ARTICLE
Gawad Amerika Honors Ang Dating Daan as Best Religious Program of 2011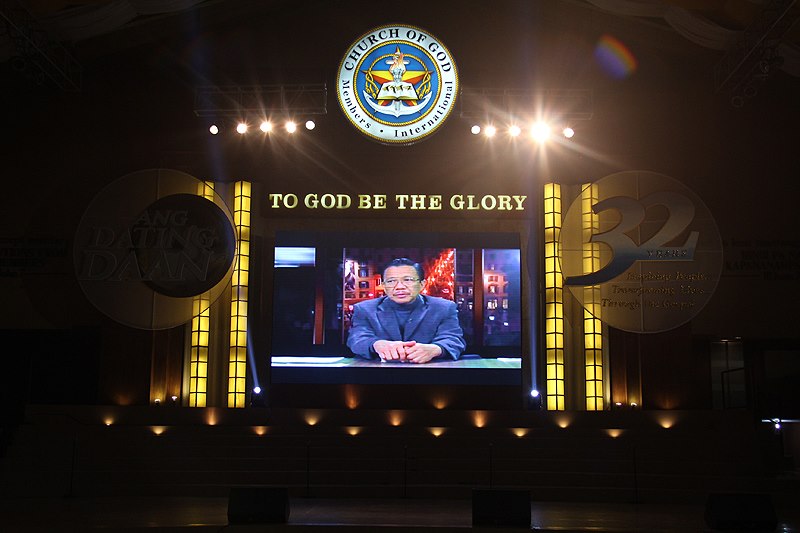 The 10th Gawad Amerika Awards honored Ang Dating Daan hosted by Bro. Eli Soriano as the Best Religious Program for 2011 on November 5th — its second laurel from the award-giving body.
In 2006, Gawad Amerika awarded Ang Dating Daan, The Most Informative Religious Program, in recognition of the radio-television program's outstanding contribution in religious broadcasting in the Philippines.
The award is the latest addition to the roster of recognitions that the flagship program of the Members Church of God International has reaped since it first aired in 1980 as a 30-minute radio show in the Philippines.
Outside the country, the program is called The Old Path, which is being aired in some parts of North America, Europe, and India. In Latin America, the program is titled O Caminho Antigo in Portuguese and El Camino Antiguo in Spanish.
The awarding ceremonies were held at the Celebrity Centre International in Hollywood, California. Bro. Josel Mallari, a Church minister, received the award on Bro. Eli's behalf.
Other awardees from Gawad Amerika included Philippine Vice President Jejomar Binay and Ms. Venus Raj, 2010 Ms. Universe 4th runner up. A Song of Praise (ASOP) Music Festival on TV judge Vehnee Saturno was awarded Composer of the Year.
Gawad Amerika honors young achievers and exemplary citizens who brought about a difference in their lives and their communities. It is the only Filipino-American independent award-giving body that recognizes the achievements of Filipino-Americans and outstanding Filipinos and their works.
Gawad Amerika is known and respected both in the Philippines and the United States for its commitment to community service. It has become a yearly tradition honoring the best Filipino-Americans in their field.
Gawad Amerika started as a civic organization called the "Gawad Amerika Foundation." It was founded by Charles Simbulan, current Chairman of the Board of Gawad Amerika Awards.
(Written by: Cecile Vizcaya)