MCGI ARTICLE
MCGI Feeding Program: Now Serving Hope in a Pandemic-Stricken World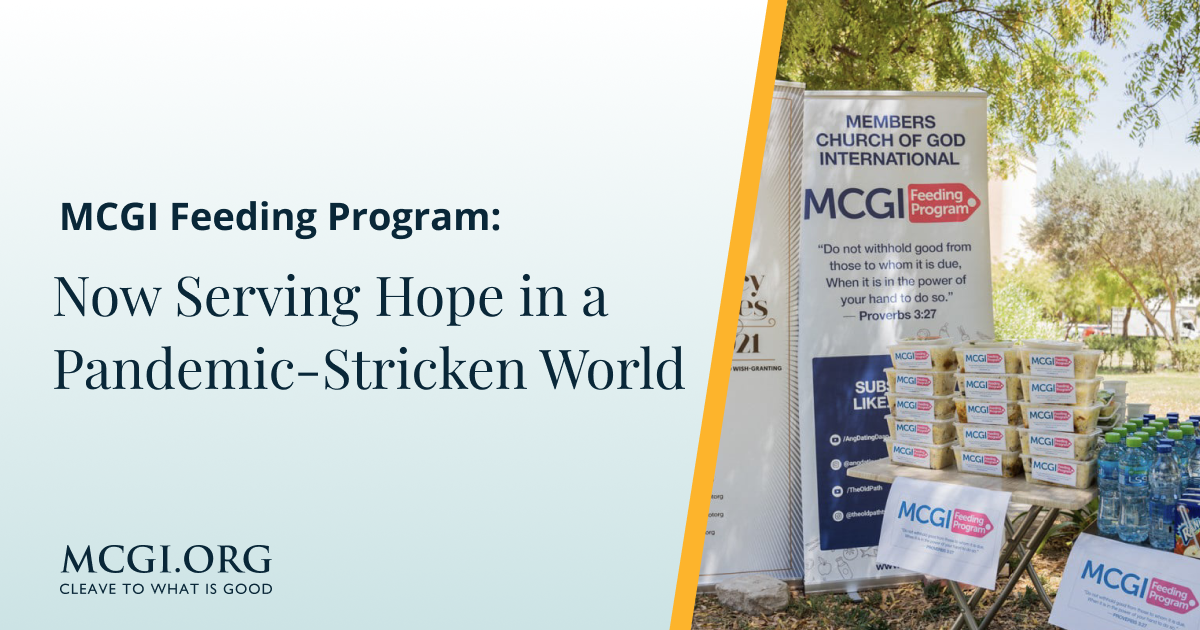 The Members Church of God International (MCGI) made a worldwide launch of its Feeding Program on March 25. The massive effort reached out to street dwellers, indigent communities, stranded travelers, people who lost their jobs, frontliners, and such sectors that have been hit the hardest by the ongoing health crisis.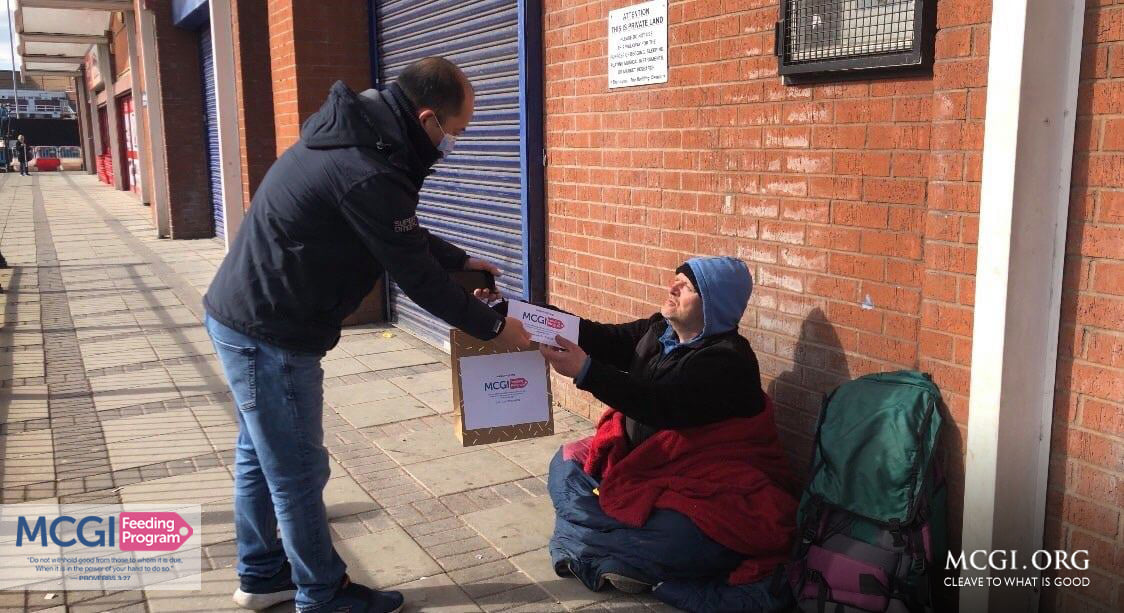 A brief background
The Feeding Program is at the core of MCGI's roster of public services. Its origin can be traced back to the time when Bro. Eli personally cooked and prepared free meals to attendees of the Bible Exposition and Thanksgiving services. This same practice extended to indoctrination sessions where guests in MCGI locales are provided with meals after the gathering.
Some of the feeding programs lasted for weeks to months, like the one that Bro. Eli Soriano and Bro. Daniel Razon spearheaded in Nueva Ecija to undernourished school children, and in the slums in Tondo, Manila. Ultimately, this was replicated in other countries. Quake victims in Haiti and senior citizens in Ecuador, to name a few, were some of those who benefitted from the feeding program.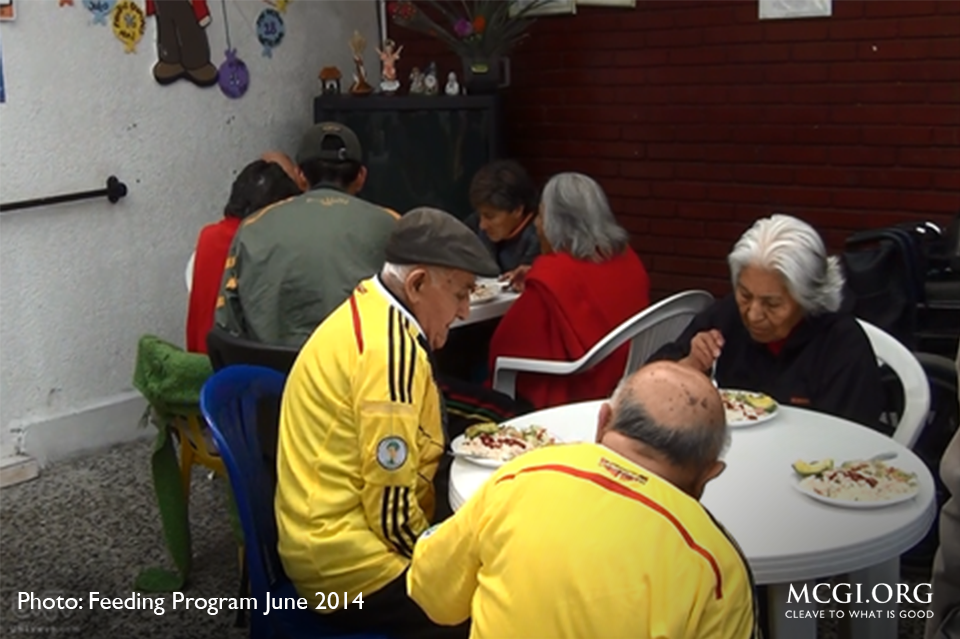 The people's heartwarming reception
All-inclusive, the MCGI Feeding Program served 130,606 beneficiaries in almost 1500 locations worldwide during its global launch.
Overseas, the members of the Church delivered food packs specifically to poor families, homeless individuals, and troubled Filipino workers. Esther Chavez, representative of the Philippine Overseas Labor Office in Singapore said that this "will help our Filipino compatriots, especially those who lost their jobs and are stranded."
"This is a great boost to the well-being of patients," Dr. Fareed Daquiz, Medical Officer at Baguio City Community Isolation Unit said. "They can feel that someone remembers them."
Ms. Rowena Escobar, treasurer of Brgy. San Francisco, Biñan, Laguna, expressed her gratitude to MCGI on behalf of the chairman and the tricycle drivers who benefitted from the program. "We are really thankful because, of course, we are the ones you chose to be given food packs. This is a big help to the drivers, especially those who are on duty. They don't have to go home."
"This is one of those that I can say is organized, well-planned, and with God's grace, truly beautiful," Jonathan Alcala, councilor in Barangay Katipunan, Quezon City commented on how MCGI Feeding Program was conducted. "150 beneficiaries have benefitted in our barangay and we are grateful to the Members Church of God International."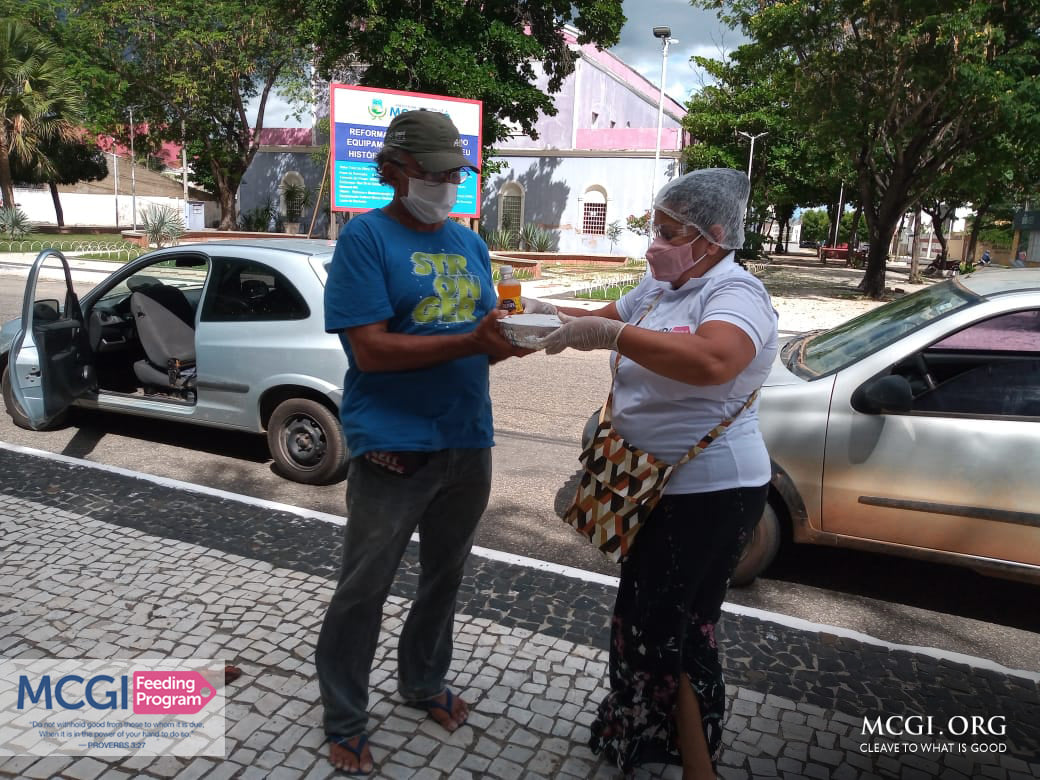 DSWD lauds MCGI's feeding program effort
According to DSWD-NCR Director Vicente Tomas, food source is a problem in various places with lockdowns and quarantines in place.
"We are very thankful to our colleagues in MCGI, to Bro. Eli Soriano, to Bro. Daniel Razon," Director Tomas said. "This (MCGI Feeding Program) is very timely because people really long for help, especially food."
MCGI Representative Bro. Danny Navales shared: "First of all, we are thankful to God for giving us this opportunity to carry out one of the good works we learned from Bro. Eli Soriano and Bro. Daniel Razon. Our lives should be devoted not only to ourselves. We should be reminded of the commandment of God that we ought to look after our fellowmen who are in need."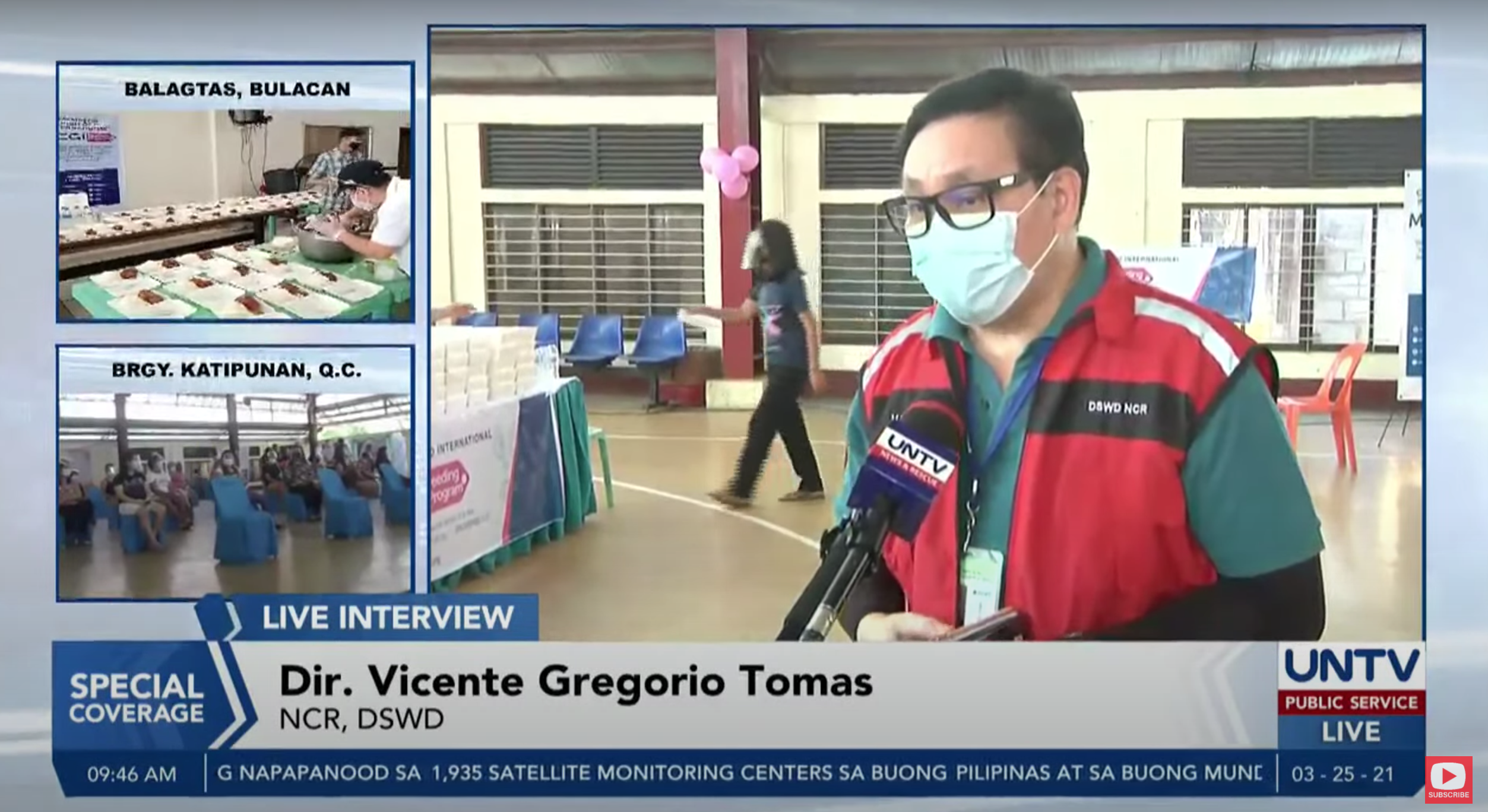 In 2019, 690 million people in the world (8.9 percent of the world population) were estimated to have been undernourished according to a published edition of The State of Food Security and Nutrition in the World — the 'most authoritative global study tracking progress towards ending hunger and malnutrition' as described by the World Health Organization.
Today, with the Covid-19 pandemic, conflict, and climate change as contributing factors, the hunger crisis is in a more gruesome state: a colossal 950 million people around the world are experiencing insufficient food consumption based on the World Food Programme's Hunger Map.
A recent survey by Social Weather Stations (SWS) found that, in the Philippines alone, an estimated 7.6 million households went hungry at the height of the coronavirus pandemic.
The MCGI made a timely effort to help ease hunger in many parts of the world through the global feeding program.