MCGI ARTICLE
The Legacy Continues: Good Works Never Stop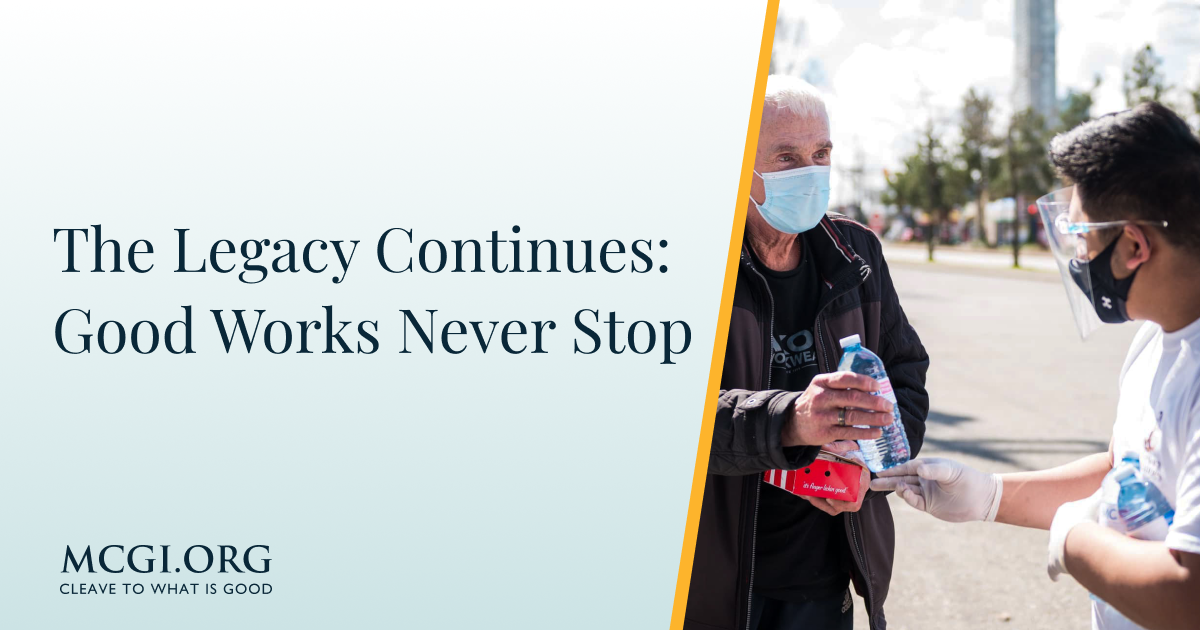 The Members of the Church of God International (MCGI) have been taught to do good whenever a God-given opportunity arises. To further expand the charitable efforts of the Church, the brethren thought of other ways on how they can reach more and be of better help to their fellowmen in need, even in the simplest way they can.
Far but not forgotten
The Aeta community of Sitio Manibukyot in Capas, Tarlac is one of the latest recipients of the services being offered by the MCGI Free Store, an endeavor which is part of the Members Church of God International's (MCGI) The Legacy Continues charity projects.
Shopping for basic needs is something that the Aetas rarely, or hardly do, due to financial limitations. But with the arrival of the MCGI Free Store in their community, they were able to avail themselves of the items they need without spending a cent. The children were also able to choose and enjoy new toys that replaced their makeshift playthings, which were made of materials that are available in their environment. As a special treat, the MCGI Free Store Team also served them with ice cream, which many of them tasted for the first time.
One of the residents praised God for the provisions his community has received. "I thank God for giving us and sending us food here," he said.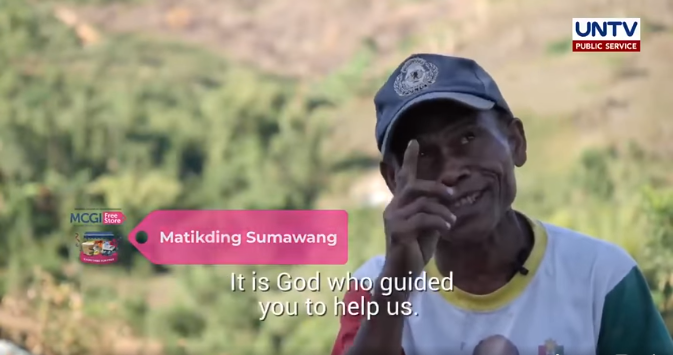 The Aetas living in this part of Tarlac can only be accessed from downtown via a long, steep road. Their main livelihood is harvesting banana blossoms. Sold at Php 150.00 ($3) per sack, they barely have money for their basic needs. They spend their meager earnings on rice and coffee. They also depend on banana blossoms and sweet potatoes for food. Relief aid seldom reaches them; sometimes, they never reach them at all.
The community will also be benefiting from another MCGI initiative — the Potable Water project. Very soon, fellow Aetas will be able to enjoy clean and drinkable water.
Essential workers enjoy free breakfast
A hearty breakfast of hot coffee, bread and egg greeted the drivers, street cleaners, and vendors in Malolos City, Bulacan, as volunteers from the Members Church of God International distributed 'kape, pandesal at itlog' (kapi) when they made rounds in the northern provincial capital.
As the pandemic continues to sweep the nation, millions are left jobless, and those who are still working, like those in the public transport sector, are complaining about the very small earnings they are able to bring home. Drivers are among those whose livelihood has been badly affected by the pandemic; they struggle to make ends meet. To save even a little from their meager earnings, many of them would skip breakfast and afternoon snacks. That is why for Mr. Jerry Nangkas, a point-to-point (P2P) bus driver in Malolos, the free breakfast offered by MCGI is a big help.
Mr. Larry Dionisio, a tricycle driver, said he was pleasantly surprised that, after a tiring day of driving around, he received free food which he considers as a blessing from God.
A street cleaner was very happy when he was given free food because, according to him, he was very hungry and had no money to buy lunch. A bus passenger, Aida Sandiego, expressed appreciation for this act of kindness, saying she did not expect free food to be given at a transport terminal.
Around 500 people in Malolos received free food from the volunteers of the MCGI Feeding Program. The organizers said they will continue this endeavor inspired by biblical teachings to do good works to all and to show love and compassion to their fellowmen.
Feeding Program: Sowing seeds of gratitude and bayanihan
The Members Church God International (MCGI) Feeding Program does not only provide hearty meals that fill empty stomachs, but it also serves as an inspiration to those who witness this global effort.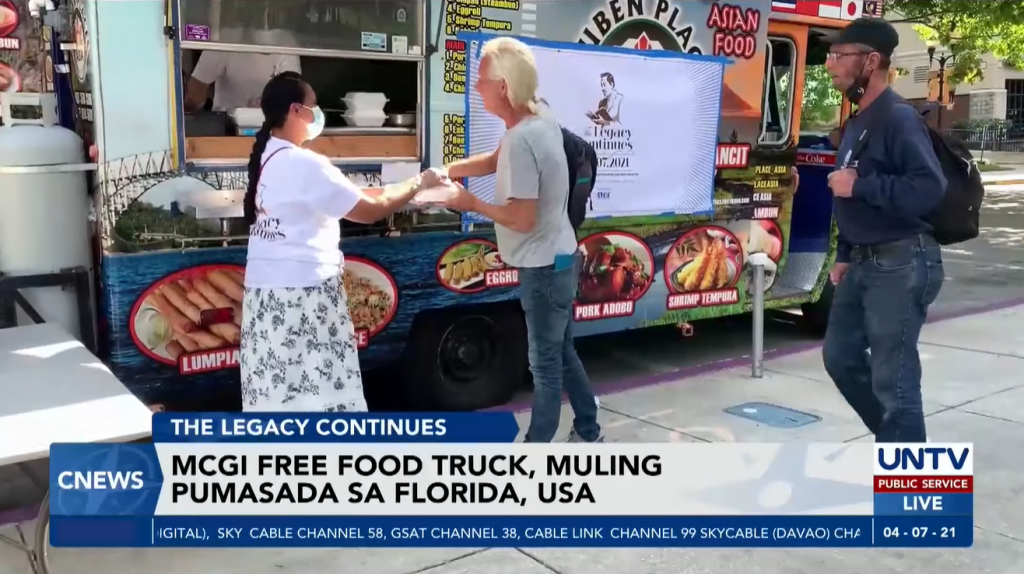 Officials of several barangays in Rizal province expressed gratitude for the help extended by the congregation to their constituents amid the pandemic. For Councilor Alberto Malvar of Brgy. Calawis in Antipolo Rizal, MCGI's advocacy to do good works to others made him think of ways on how he can also help the residents of his barangay.
Sitio Chairman Rey Dimapilis of Hard Rock Road, Brgy. Mayamot, Antipolo Rizal, recognized MCGI's tireless effort to provide hot meals to their residents on a daily basis. Meanwhile, Assistant Administrator of Lupang Arenda, Brgy. Sta. Ana, Taytay, Rizal, Ms. Josephine Cordero, voiced her appreciation for the free meals given to the less fortunate members of the community.
This charitable work sent waves of good news to netizens, which prompted many people—even non-members—to emulate the example set by the MCGI.
The volunteers of the feeding program prepared breakfast meals and snacks of either 'kape, pandesal at itlog' (kapi) or 'lugaw at itlog' which were distributed to drivers, street sweepers, vendors, and pedestrians.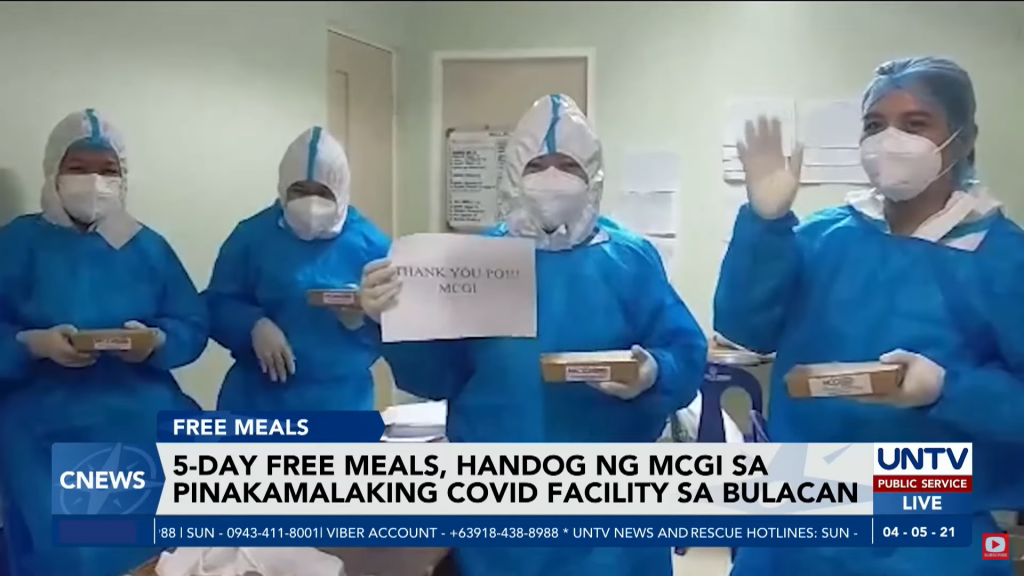 During the week, the organizers were able to give away approximately 6,400 food packs at 35 locations in different parts of the world. The MCGI Feeding Program kicked off globally last March 25.
Empowering entrepreneurs through charity
Four individuals have received livelihood assistance through the Munting Pangarap (Small Wish) program of the Members Church of God International (MCGI).
Gracelyn Tapuz from Boracay, Panay Island expressed her thankfulness for the financial assistance she received which she will use to put up a small vegetable stall. She was already selling vegetables before but her store had to close down when the government imposed a strict lockdown in her place.
"Masayang-masaya po ako at natanggap ko na po ang munting pangarap ko. Kung itong ipinagkaloob ng Dios ay lumago, mai-share ko rin po ito. Maraming salamat po, una sa lahat sa Dios," remarked Gracelyn. (I am very happy because I have received my small wish. If God wills that my business prospers, I will also share my blessing with others. Many thanks, first of all to God!)
Others who have received financial aid as a startup capital for small businesses include Angelito Cruz, Ronaldo Desuasido, and Wilma Midroso.
Meanwhile, MCGI Servant Bro. Daniel Razon expressed his gratefulness to God because he could see the brethren's desire to be self-reliant and to labor for their subsistence. "Nagpapasalamat ako sa Dios na ang mga kapatid ay naturuan ng aral. Ang gusto nila talaga, hindi 'yong kalabit-penge, kundi makapag-hanapbuhay." (I am thankful to God that the brethren had been well-taught of the doctrines of God. They really want to work for their livelihood and not to be dependent on others.)
Every week, MCGI provides financial assistance for small business endeavors to brethren whose source of livelihood had been affected by the pandemic.
Closer to clean water
Erwin Decena has to walk several meters to reach the only water source in his village — an old and rusty water pump.
Erwin is one of the 9,000 residents of Jaoville Barangay Pandan in Angeles City, Pampanga who does not have easy access to clean and safe water. When that water pump was erected, it wasn't dug deep enough, thereby making the water undrinkable. Residents have resorted to buying purified water which costs Php 35-40 (0.83$) per gallon just for them to have clean water to drink.
To help Erwin and his community get access to clean drinking water, the Members Church of God International (MCGI) pursued another potable water project. The first two were put up in Bolivia and Peru, while the other ones were in Camarines Sur and Tanay Rizal.  About 100 families will benefit from the said water project.
Teodorico "Boy" Atienza Jr., president of Jaoville Urban Poor Association, thanked MCGI for this project and wished for another water source to be built in his community. Bro. Daniel Razon agreed to deliver the second water pump in their place, saying, "Imagine the comfort we can provide, by giving a cup of water to drink to our fellowmen."
For more updates about MCGI's charity works and services, feel free to visit these pages: