MCGI ARTICLE
History in the Making: South America Hosts MCGI's First ITG for 2014
For the first time in its history, the Members Church of God International (MCGI) will celebrate the International Thanksgiving to God (ITG) with South America as its host venue from April 5 to 7 this year.
The momentous occasion will also mark the 50th year in service of Presiding Minister to MCGI, Bro. Eliseo Soriano on April 7 this year.
MCGI holds quarterly International Thanksgiving to God celebrations each year. The three-day event is participated in by members worldwide who offer the sacrifice of thanksgiving to God for His safekeeping, mercy and love.
In an unprecedented fashion, Church members hailing from different continents will travel to South America for the first Church-wide thanksgiving offering of the year.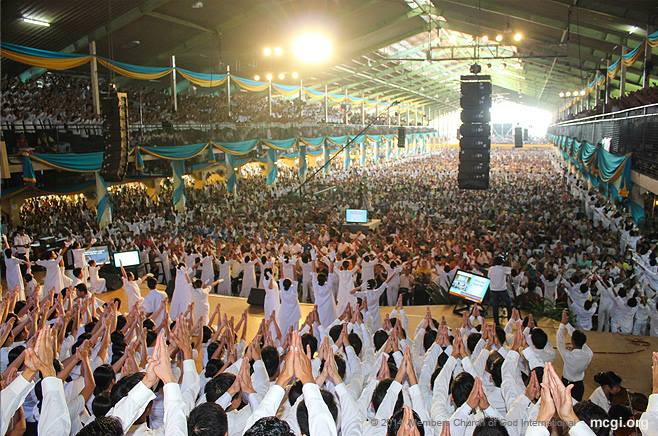 In previous years, the Central Headquarters in Apalit, Pampanga, a province north of Manila, is the permanent host of big gatherings like ITG or "Pasalamat ng Katawan" (PNK) in the vernacular.
This time around, the event will serve as a venue for Filipino and other foreign national brethren to celebrate the ITG with native South American brethren in person.
Preparations for the grand event were already being undertaken by Bro. Eli and Bro. Daniel Razon, the Vice-Presiding Minister, months prior to the three-day festivities of thanksgiving and offering praises to God.
Aside from shouldering the majority of broadcast fees worldwide, the Church leaders also spearheaded the preparations for the event both financially and physically, including the construction of a counterpart Convention Center for the attending brethren.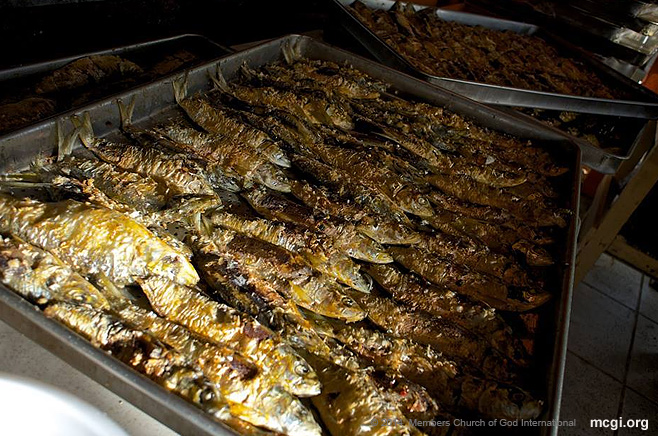 For his part, Bro. Eli personally oversaw the planting of various crops and vegetables, as well as raising chickens and farming fish, like tilapia, to feed the multitude of brethren arriving from different countries.
Come the three-day spiritual feast, Bro. Eli will also be leading the event's group of cooks and sous-chefs.
Bro. Eli is known Church-wide not just for his spiritual leadership, but also for his penchant in cooking and feeding the brethren.
The international preacher is having sleeping cots, pillows, sleeping quarters and restrooms prepared for the attendees of the three-day event.
Delegates from America, United Kingdom, United Arab Emirates, and other countries have arrived at the Thanksgiving venue early to help in the preparation of the biggest Church event of the year.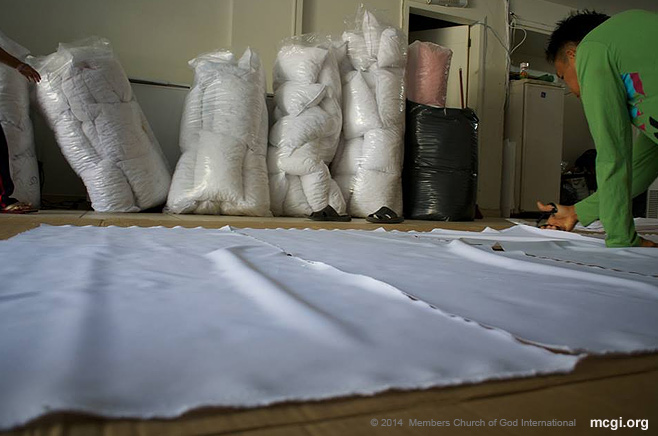 Meanwhile, Bro. Daniel has organized a series of orientations for brethren who are traveling to South America, to ensure everyone's safety.
Bro. Aaron Romero, one of the early delegates, stressed on the importance of attending the pre-departure orientation sessions.
"All the delegates [coming from different countries] should coordinate with their respective divisions and attend the orientation, per Bro. Daniel's directive," said Bro. Aaron.
(Written by Pauline Arellano)