MCGI ARTICLE
At Bible Festival Edition, International Youth Convention Gathers MCGI Youth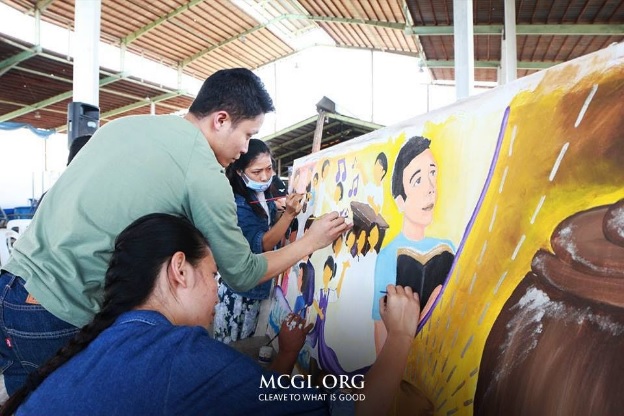 The youth congregants of the Members Church of God International's (MCGI) International Youth Convention (IYC) are counting down the days until the International Youth Convention (IYC): Bible Festival Edition. The annual event is happening on February 2, 2020 at the Ang Dating Daan Convention Center in Apalit, Pampanga.
While the MCGI's Youth Ministry members across the Philippines will gather at the MCGI Headquarters in Apalit, Pampanga, youth members abroad will be heading to their respective MCGI coordinating centers, where the event will be broadcast via satellite.
Aim of IYC: Bible Festival Edition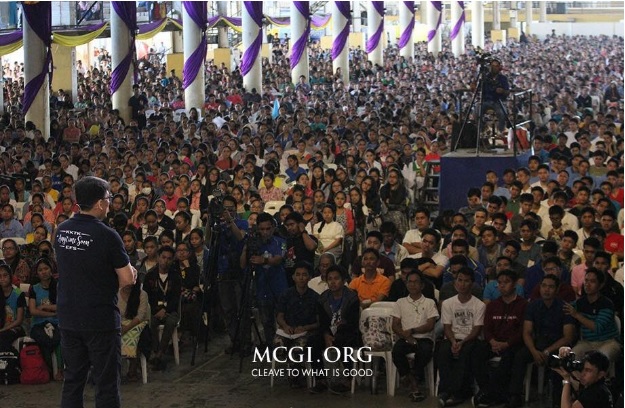 The Bible Festival Edition of IYC aims to provide a platform for youth to glorify God through different activities that aim to highlight the significance of committing to reading the Holy Scriptures and practicing the Christian way of living.
Speaking before the participants of IYC in April last year, Assistant to the Overall Servant of MCGI, Bro. Daniel Razon stressed one of the important objectives of the event, which is meant to glorify God.
"It is clear to us brethren, as servants of God, that whatever we do, we should do, for the glory of God," Bro. Daniel explained.
Bro. Daniel encouraged the youth members in putting forth on camaraderie and creating brotherly ties when working together, may it be during group activities or in doing their duties in the Church.
IYC held its Sports Edition last April 21-22, 2019.
To prepare for the IYC's Bible Festival Edition in January, youth members are encouraged to help one another prepare months ahead of the scheduled event. From Bible verse memorization, Bible mastery, and Bible preaching, among others, the participating Youth members spend weeks and months practicing to be able to do their best in their God-given duties and to be guided on the day of the IYC.
IYC Excitement Among the Youth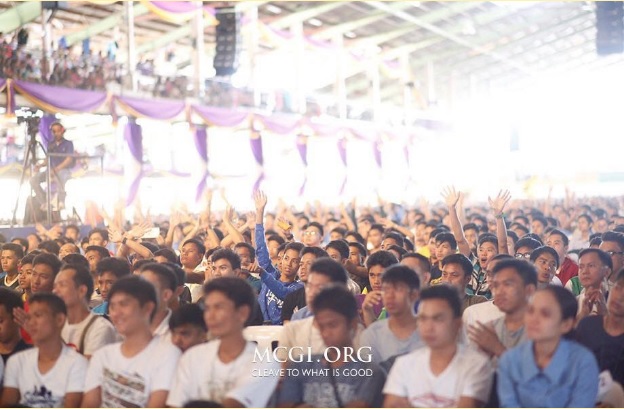 Just days away before the the IYC: Bible Festival, participants from across the world cannot help but share their excitement for the event.
"This event will be full of spiritual wisdom that comes from the Holy Scriptures. It makes my heart overwhelmed because by participating in the IYC, I can glorify and praise God through singing," said Brother Daniel C. Dequena of Locale of Pasig Bayan in the Philippines. "The IYC is not a competition, it is a presentation to share your God-given talents so that we can show and inspire others to cherish their talents through praising God."
For Sister Gionna Privado from the Locale of London, United Kingdom, who will participate to the Solo Singing category, "All IYC events are always filled with fun activities accompanied by the wonderful teachings from our very own, Kuya Daniel and Bro Eli. So I will be looking forward to that wholeheartedly. Thanks be to God."
Meanwhile, Brother Angelo Policarpio from the Locale of San Francisco, California, USA said that IYC is something looked forward to by the Youth there because of the benefits they can derive from it spiritually. "We can be more edified in faith, be more inspired in doing good works, and have ensure that we are on the right track towards perfection."
According to Locale of Butuan City's Brother Ferdinand T. Balbin, IYC is the best venue to meet other Youth Ministry members from other districts and locales, beside hearing new wisdom from the Bible that will be delivered by Bro Eli Soriano and Bro. Daniel Razon. He said that he look forward to every edition of IYC to bond with brethren, get to know fellow youth and to look after one another.
The IYC Bible Festival will have 10 major categories:
Bible Preaching (Filipino and English)
Bible Verse Memorization
Bible Quiz Bee
Chorale and Christian Dance
Poetry (Tula)
Poster and Mural Making
Solo Singing
Cooking Presentation
The Youth Ministry members of MCGI are mostly looking forward to convening together to listen to the wisdom Bro. Eli and Bro. Daniel has reserved for the Youth to hear.
Registration for the event begins at 5:30 a.m. PHT followed by congregational singing at 6:30 a.m. PHT.
Thousands of MCGI Youth members are expected to participate in Apalit, Pampanga.