MCGI ARTICLE
A Call to the Youth: MCGI IYC Sports Edition 2018 Set on April 30 to May 1
The Youth Ministry of Members Church of God International (MCGI) is gearing up for the Sports Edition of the International Youth Convention (IYC) set on April 30 to May 1, 2018, God willing, at the ADD Convention Center in Apalit, Pampanga.
Last January, the International Youth Convention put the spotlight on the National Bible Month, thus introducing the Bible Festival edition.
This counterpart youth activity is expected to enjoin Christian youth to participate in sport activities, such as basketball, volleyball, board games, group dynamics, and cheer dance competition, among others to promote brotherly ties and camaraderie.
According to IYC organizers, there will also be a Battle of the Bands for added entertainment during the two-day event.
Live Consultation with Bro. Eli
As the annual youth convention incessantly aims to foster and enrich spiritual growth on top of physical health gain, the second day of IYC Sports Edition will be dedicated to a live consultation conference with Bro. Eli Soriano and Bro. Daniel Razon, Overall Servant and Assistant to the Overall Servant of MCGI, respectively.
Through live consultation with the MCGI preachers, youth delegates can seek counsel to address their spiritual concerns and other apprehensions.
Youth Participation Across the World
While participants will gather mainly at the ADD Convention Center in Apalit, Pampanga, some of the delegates who are based overseas and distant places will convene at their respective venues and join the event through satellite streaming.
The IYC Sports Edition is the culmination of the preliminary tournaments that were held at various local areas during the previous months.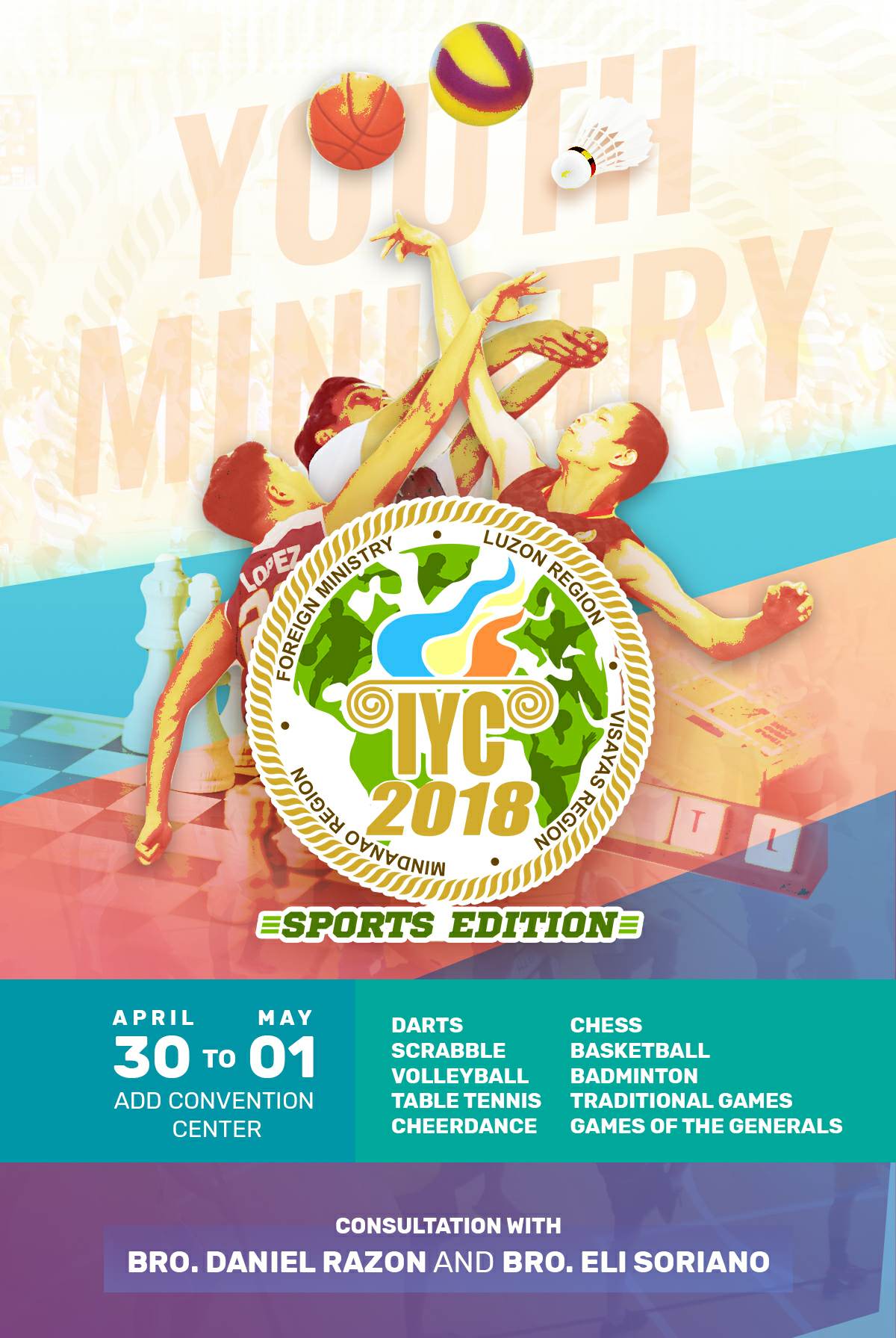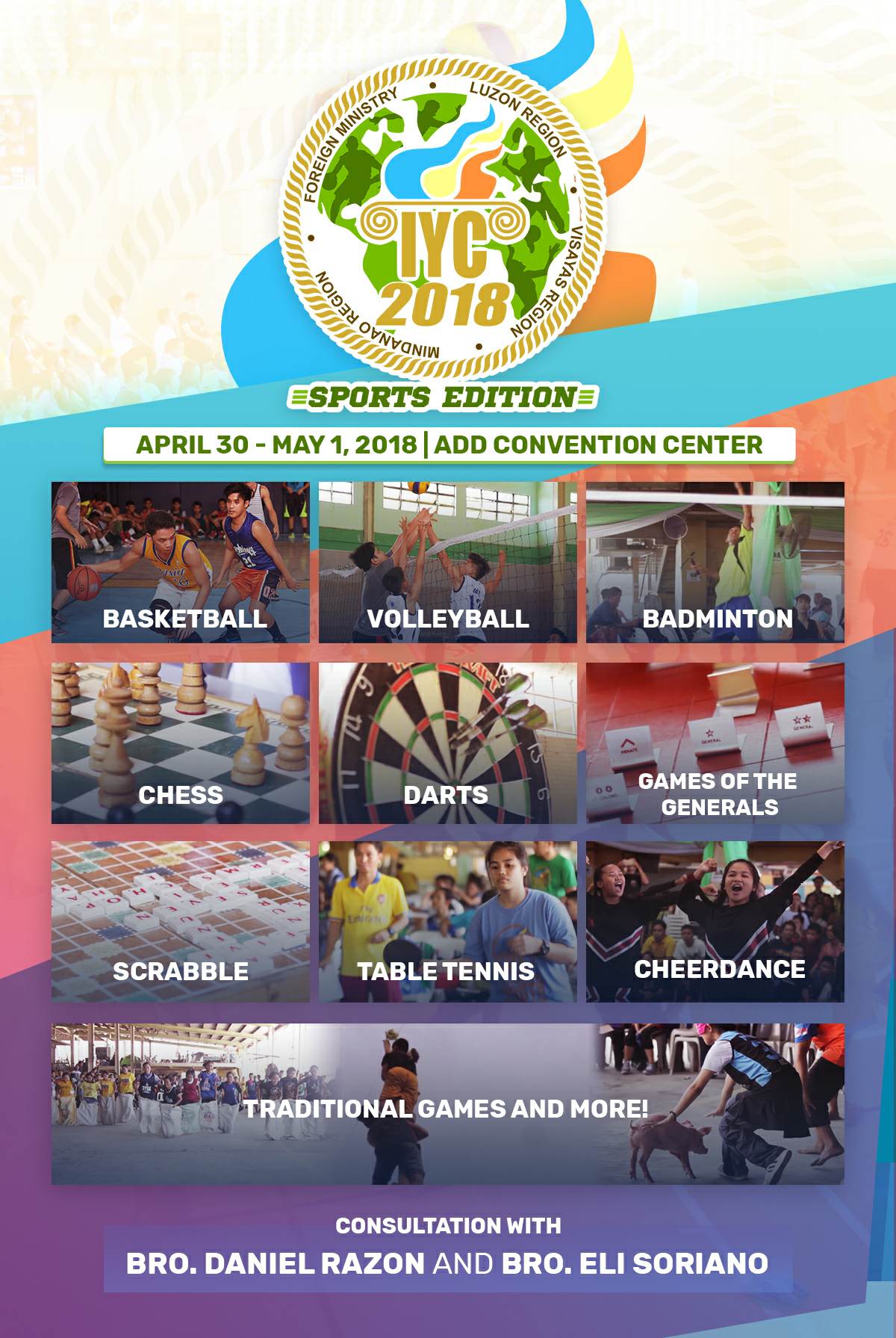 Written by: Mary Jane Yonzon