MCGI ARTICLE
MCGI's La Verdad Christian College Goes Online this School Year 2020-2021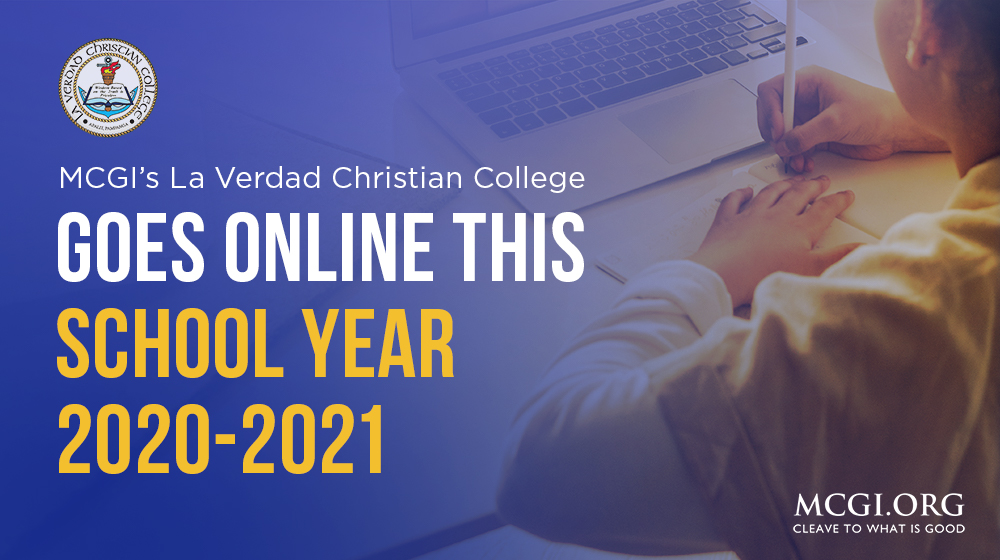 The La Verdad Christian College (LVCC), a private school owned and funded by the Members Church of God International (MCGI), will be welcoming its students for school year 2020-2021 this August without opening its gates. Instead, the school will be launching its very own learning management system (LMS) that will host all classes and other vital services for students online.
The months of March to May saw the closure of schools because of the Covid-19 pandemic. Many were caught off-guard and have grappled with conducting online classes for the remaining school calendar days since social distancing had to be strictly observed. According to the Philippines' Commission on Higher Education (CHED), only 20% of state universities and colleges (SUCs) are equipped with their own learning management system which could allow them to conduct online classes. The remaining percentage still relies on face-to-face class interaction.
With the introduction of the learning management system to La Verdad's current setup, the students as well as the teaching and non-teaching personnel will be kept safe from possible local transmission of the deadly viral disease.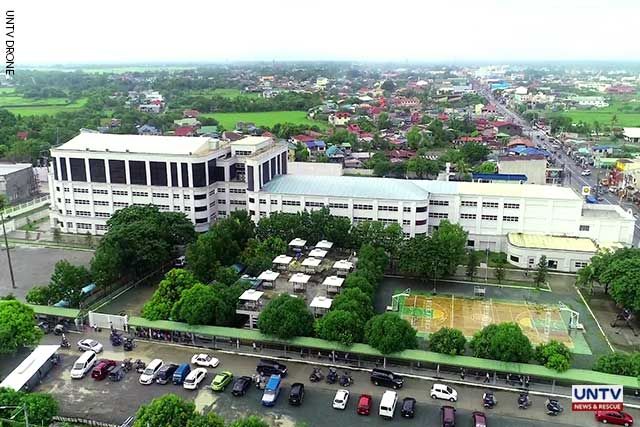 La Verdad Christian College's Learning Management System
Based on the mandate of the Department of Education (DepEd) and the Commission on Higher Education (CHED) to ensure that education continues amid the pandemic, La Verdad Christian College has procured its own learning management system developed by GEP Solutions. This LMS is tailored to the school's requirements to make it easy and navigable for both teachers and students.
Here are some key features of LVCC's learning management system:
General features
Personalized Dashboard. Displays current, past, and future courses, along with tasks due.
Collaborative tools and activities. Includes tools for working and learning together in forums; has wikis, glossaries, database activities, and many others.
All-in-one calendar. Helps keep track of academic calendar, course deadlines, group meetings, and other personal events.
Convenient file management. Drag-and-drop files from cloud storage services including MS OneDrive, Dropbox, and Google Drive.
Notifications. Users receive automatic alerts on new assignments and deadlines, forum posts, and private messages.
Track progress. Tracks progress and completion with options for individual monitoring.
Course development and management features:
Direct learning paths. For designing and managing courses to meet various requirements for instructor-led, self-paced, blended, or entirely online classes.
Marking workflow. For assigning markers to assignments, managing grade moderation, and releasing marks to individual learners.
Peer and Self-Assessment. Built-in activities encouraging learners to view, grade, and assess their own and other course members' work as a group.
Integrated Badges. Fully compatible with Mozilla Open Badges, motivating learners and rewarding participation and achievement with customized badges.
Outcomes and rubrics. Selecting from advanced grading methods to tailoring the gradebook to a course and examination criteria.
Competency-based marking. Setting up competencies with personal learning plans across courses and activities.
Security and privacy. Teaching and sharing in a private space only teachers and their classes can access.
About La Verdad Christian College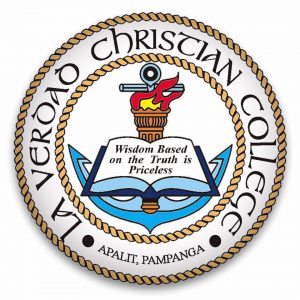 The La Verdad Christian College is the first private school in the Philippines to offer free education to students who pass the entrance exam and maintain good grades. Students do not pay tuition fees and are provided with free books, uniforms, school supplies, and lunches. The school aims to help willing and able youths to experience quality education free of charge.
LVCC is an acclaimed school in Pampanga for its quality education and strict policies. It has won numerous awards and citations in regional and national competitions.
In the Philippines, the main campus is situated in Apalit, Pampanga and its branch is located in Caloocan City, Metro Manila. Outside the country, it has branches in Ghana and in Liberia.