MCGI ARTICLE
MCGI Sends Relief to Pandemic-Stricken Latin America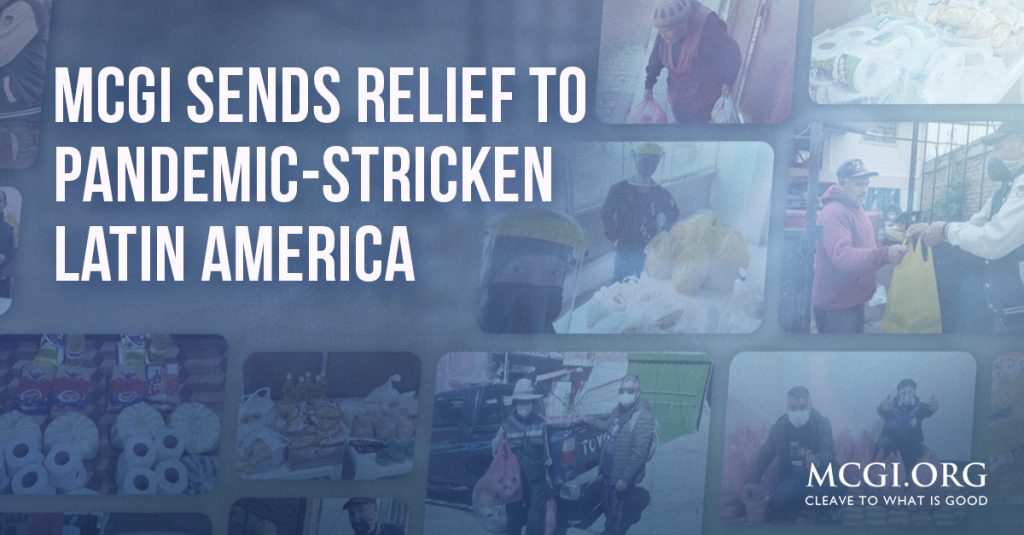 The Members Church of God International (MCGI) has conducted a series of relief operations in pandemic-stricken countries in Latin America where cases of Covid-19 continue to surge. Although the Church is also reeling from the brunt of the pandemic, it continues to dole out basic necessities to communities which have been hit hard by the health crisis, especially on households that have lost their source of income.
Help reaches Central America
MCGI volunteers in Central America have brought food and supplies to families in La Majada, Honduras where Covid-19 is getting worse, following the collapse of the health care system. The volunteers, all Church members, delivered relief assistance using their own vehicles, observing all the safety protocols while distributing the goods.
The MCGI locale in Tegucigalpa, Honduras was kept open so that the members and the non-members who passed by can get free food. Although road travel was restricted, brethren were still able to conduct food relief operations for those who cannot come to the locale.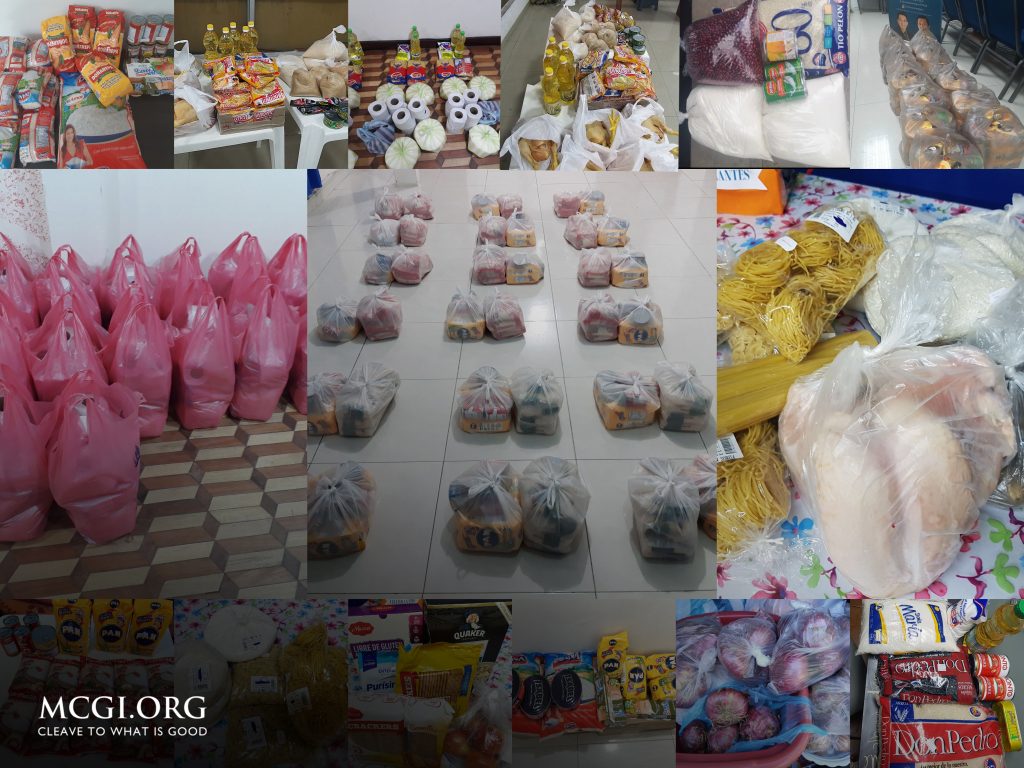 In Mexico City, MCGI volunteers handed groceries to families in Ixtapaluca and Villa Victoria. Brethren who joined the cause in San Jose, Costa Rica observed the proper wearing of PPE. The brethren in Managua, Nicaragua also offered help in the relief operations in their area.
Efforts replicated in Western and Northern Latin America
The Western and Northern parts of Latin America also suffered from the impact of the pandemic. Both La Paz and El Alto Bolivia are under quarantine and strict curfew hours. Persons and vehicles are not allowed on the streets beyond 6 pm. Food relief operations were not hampered, however. MCGI workers and brethren teamed up to reach remote areas and donated groceries both to members and non-members of the Church.
Similar efforts have been done in the districts of Barranquilla and Santa Marta Colombia, Barcelona, Bogota, Cali, Giron, Medellin Colombia, and Riobamba Ecuador.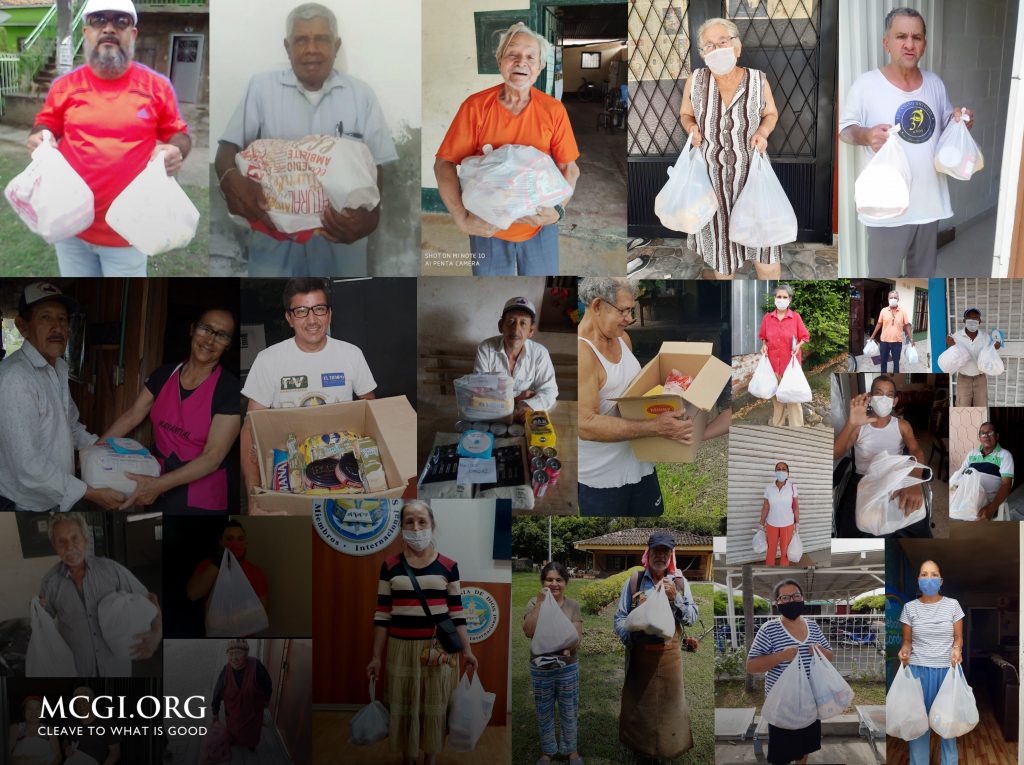 In Brazil where the highest number of Covid-19 infections in South America is recorded, many people have decided to stay at home due to fears of getting infected. Nevertheless, MCGI conducted similar efforts of relief distribution. Coordinating centers in Benfica, Campo Grande, and Jacarepagua were opened to accommodate both members and non-members in need of food. In Florianopolis, MCGI worked with SOMAR Floripa in ensuring that food assistance will be given to the neediest in the city.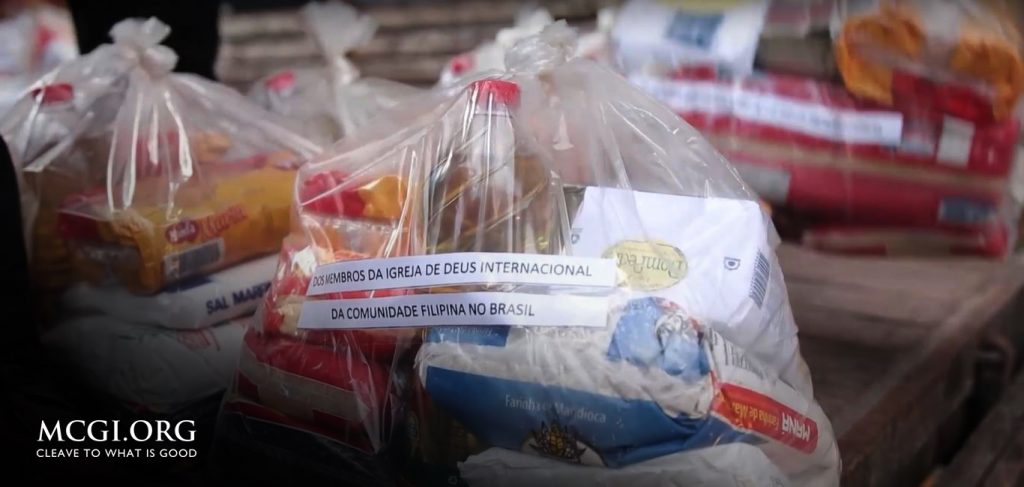 Outreach programs are a part of MCGI's public service activities. Across the world, MCGI chapters organize on a regular basis various charitable and relief efforts, which include medical and dental missions, blood donation, disaster relief missions, orphanage visitations, soup kitchens for the homeless, to name a few. All these are free of charge.