MCGI ARTICLE
Luzon Region Enters Two Songs as Finalists to ASOP Mid-Year Finals 2013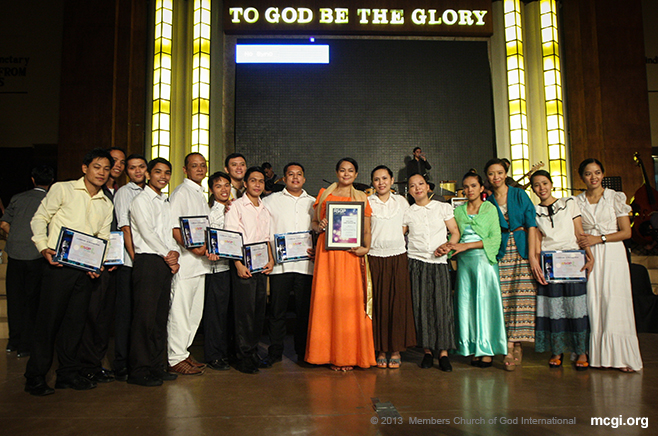 Pampanga Division and North 1 Division bested eight other entries from Luzon Region and officialy entered the finalists slate for the upcoming A Song of Praise (ASOP) Mid-Year Festival come July 8, 2013.
"Alay Sa'yo," (For You), Pampanga's song entry, was composed and interpreted by Sis. Dalisay Painaga. Meanwhile, "Salamat sa Pagkakataong Umiral" (Thanks for the Opportunity to Exist) from the North 1 Division was written by Bro. Ronald Morales.
Luzon Region held its ASOP finals last June 9, 2013.
The ASOP Music Festival is a bi-annual songwriting event of the Members Church of God International (MCGI). Church Leaders Bro. Eli Soriano and Bro. Daniel Razon started the songwriting fest in 2004 with the vision to hear the best "Church-grown" songs of praise for the Lord.
Regional finals are being held all across the globe to hear and pick song entries for the mid-year and year-end finals of the ASOP Songwriting Festival. Ministry helpers serve as judges during such elimination rounds.
The Mid-Year finals will happen right after the International Thanksgiving of the whole Church from July 5-7, 2013.
(Written by: Yanna Faye Ferrera)
(Photo by: Kenji Hasegawa)