MCGI ARTICLE
Making Kindness a Way of Life
As many people continue to struggle against the effects of the pandemic, opportunities to help and serve those who have grown weary and are seeking relief have become plentiful. These occasions motivate the Members of the Church of God International (MCGI) to continue sowing seeds of kindness, giving a hand to the needy, and inspiring others to pay it forward. 
Read these moving stories of kindness in action.
Alone but hopeful
Living alone with a crippling disease during a time rigged by a pandemic can be tragic for many — but not for a polio-stricken pedicab driver from Cebu.
Maximo Gomera of Mandaue City has had polio since he was young. Despite his condition, Maximo stays hopeful and continues to work hard in order to survive. He supports himself with his meager earnings as a pedicab driver. But since the pandemic began, the number of commuters has lessened and trips have become limited. This affected the income of many public transport drivers, including Maximo.
The opening of the MCGI Free Store in Mandaue City was a blessing for Maximo and his fellow Mandaueños whose livelihoods were compromised because of the pandemic.
Maximo is one of the 150 beneficiaries who was given free items from the MCGI Free Store. He is delighted to know that he will not have to worry about his food for the next few days. "By the grace of God, this is good for one week since I live alone," he says.
A little dignity for dumpsite dwellers
Eduardo Ardu and Merly Domingo make money from collecting plastic bottles, tin cans, and other recyclables, and selling them to junk shops. They have even settled for food items that have been thrown away by others just to have something to fill their empty stomachs. A good reheating of the discarded food becomes a humble meal for them.
Located away from the town proper, buying food is not easy for dumpsite dwellers like Eduardo and Merly.
To give a little ease to their plight, the MCGI Free Store team visited the site and provided the dwellers with groceries and a free meal of coffee, bread, and egg.
"Kaya number one talaga, salamat sa Dios!" (Indeed, above all, thanks be to God!) exclaimed Merly who believes that God has ways of sending His instruments to those in need.  
Breathing made easier again
Lucia Aregallon worries every time she sees her husband, Nestorio, gasping for breath due to his asthma. Her fears double every time her husband goes to work in the fields and he has no one by his side to help him in case he experiences an attack. Due to their poverty, the couple cannot afford to buy a nebulizer, so Nestorio made an improvised nebulizer out of a bicycle wheel air pump attached to a nebulizer mask. He shares this with his neighbor, Romeo Abarico, who also has asthma.
Romeo remembers the time he almost died while farming due to a sudden asthma attack. "I thought I was going to die. I just entrusted my situation to God."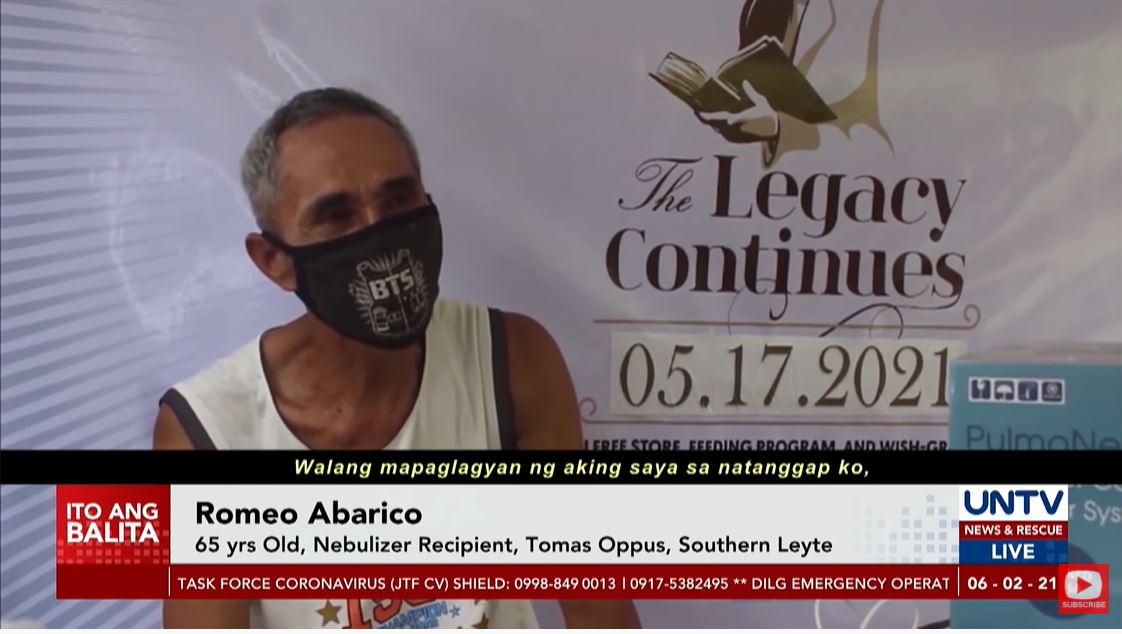 With God's help, the two hard working senior citizens will no longer have to share with one improvised nebulizer. Nestorio and Romeo each received a new nebulizer unit from MCGI to help them with their asthma. "I can't contain my joy," Romeo says. "When my asthma strikes, I won't have to borrow a bicycle air pump to save my life. Thanks be to God!"
This also made Nanay Lucia happy. "I'm extremely grateful to God and to MCGI for bringing these items. We will take care of these machines. A big thanks to God!"
A special treat for children with special needs
The ongoing pandemic did not only cost most Filipino families' livelihood. It also crippled the facilities for children with special needs. Valenzuela Special Education Center in Metro Manila, Philippines is one of those facilities that have been hit hard by the crisis. The Center serves about 500 children.
According to Arlene Ocampo, a parent-beneficiary, physical therapy sessions were temporarily suspended. For another parent, the current restrictions made it hard for them to make ends meet.
The Members Church of God International responded to the lament of the parents and children by bringing them free meals and grocery packs.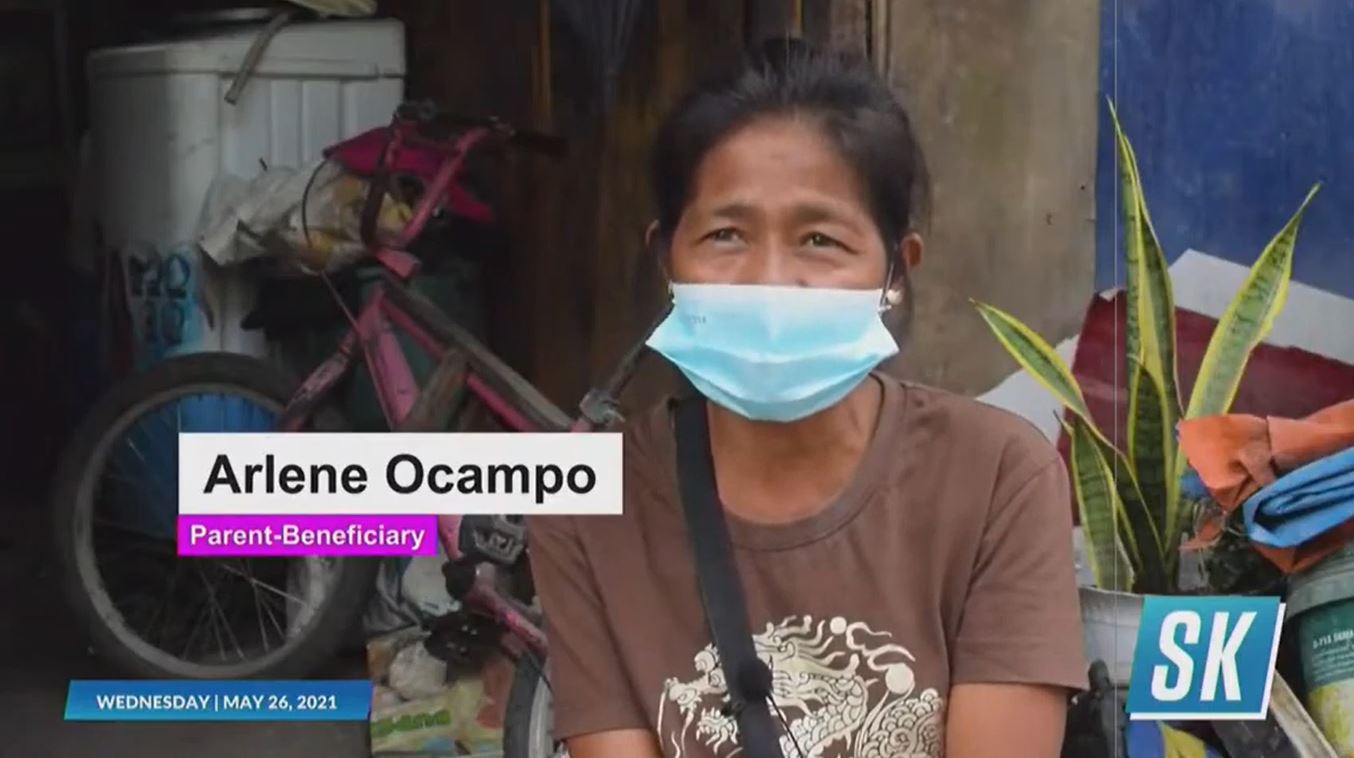 "I'm a solo parent, and it's really difficult at this time of the pandemic. Your program is a great help for me, for us," said Helen Tagapan Sajorda, another parent-beneficiary.
Paying it forward
An elderly couple, Rodolfo & Mercedita Tañega, tirelessly walk around their barangay in Area-E, Dasmariñas, Cavite to sell fruits to support their family. But when the pandemic hit, their small livelihood suffered.
Alberto Sy who learned of their struggles extended help to the couple. Guided by a biblical teaching written in Galatians 6:2, Alberto did not hesitate to provide them additional capital to bolster their small business.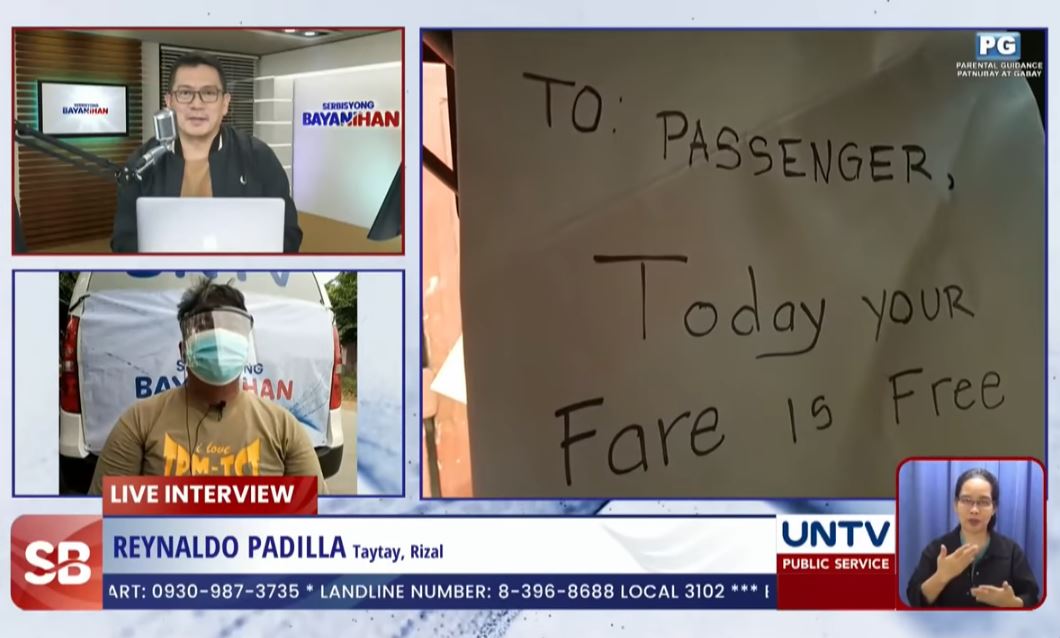 In Taytay Rizal, tricycle driver Reynaldo Padilla who received help from Serbisyong Bayanihan in renewing his vehicle's franchise offered a free ride for an entire day. "This is my way of serving our fellowmen and also my way of thanking God," Reynaldo says.
Another inspiring story of friendship was shared in an episode of Serbisyong Bayanihan.
Cherry Apante was widowed two years ago. After they were driven out of their home following her husband's death, her friend Nelda adopted her and her three kids. Since then, they treated each other as family and made an effort to start a new life. But the pandemic made it difficult for them to make ends meet.
Cherry wished to start a small home-based store so they will have a source of income. In the same episode of Serbisyong Bayanihan, a representative of MCGI from Macau sponsored her capital to put up her small store in the house where she now lives with her friend Nelda. "Nagpapasalamat po ako sa tulong ninyo na ipinagkaloob, at sa Panginoon…nakamit po namin ang panibagong pag-asa…," (I thank you for the help you have given me, and also to the Lord…you have given us new hope) said the teary-eyed Cherry.
How did these stories make you feel? Share your thoughts on our official Facebook page!