MCGI ARTICLE
Members of the Church of God's Many Reasons to Give Thanks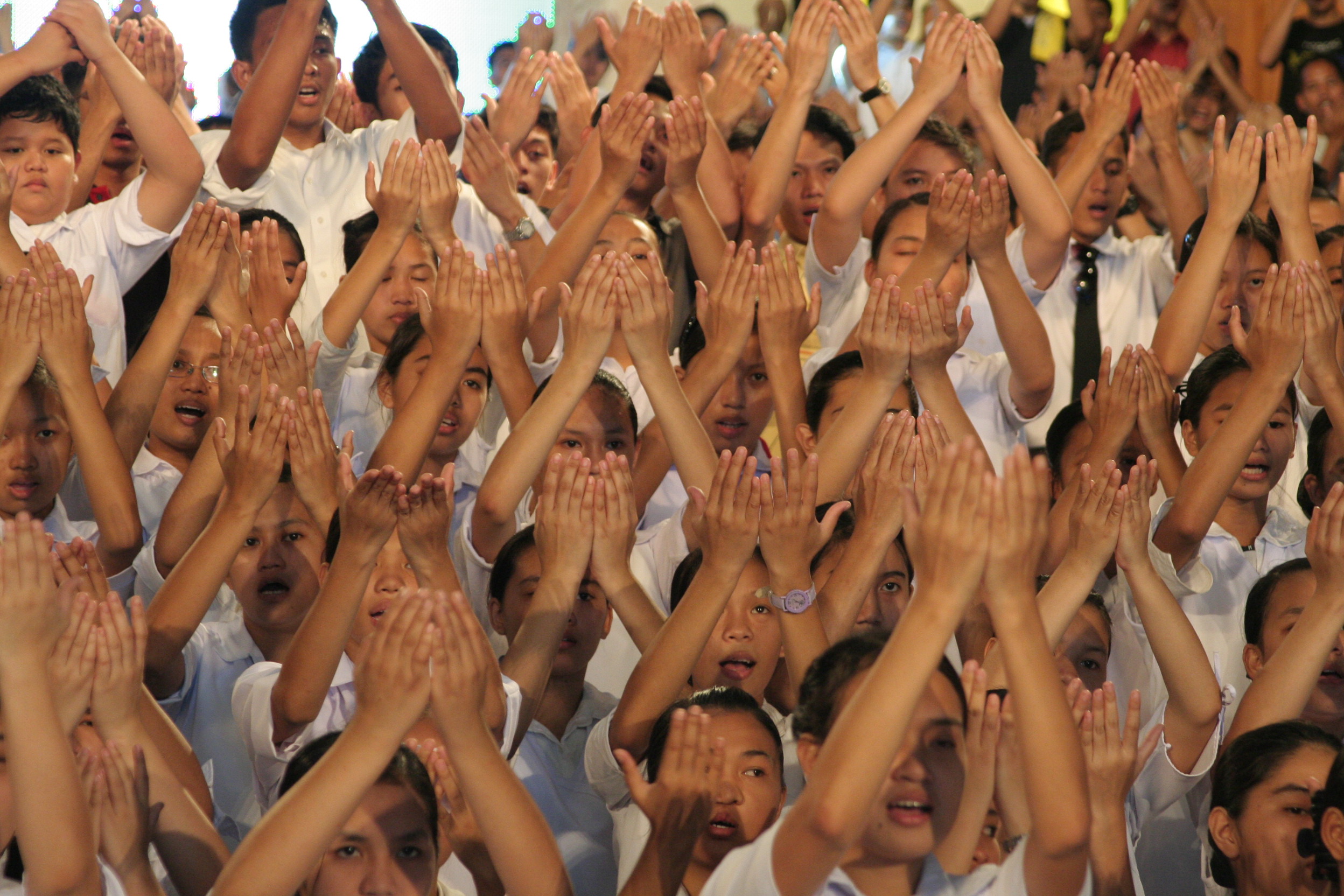 "I am offering thanksgiving to God for His unspeakable gift and for blessings that my family received."
"I am thankful to God for giving me my duties inside the Church."
"Thank God for always safeguarding me and my loved ones, especially our preachers."
"I'm thanking God because recently, I got retrenched from work."
"For my twentieth year inside His fold, I am offering my thanksgiving today! Thanks be to God!"
These are just few example reasons that congregants of the Members Church of God International (MCGI) have when offering their thanksgiving to God. In the true congregation of God, members have been taught the virtue of being thankful for whatever blessings and experiences that come in the way of their lives.
MCGI holds a regular Thanksgiving service every Saturday at around 5 p.m. Since the main headquarter is in the Philippines, majority of the members attend the service at the ADD Convention Center in Apalit, Pampanga. Some major convention and coordinating centers are also open to accommodate brethren and guests.
On a quarterly basis, the whole congregation assembles for the three-day Pasalamat ng Katawan or Thanksgiving of the Body.
Starting with the congregational singing, which is led by the MCGI Music Ministry, members join in the singing of Church hymns. Along with this part, groups and celebrants offer their Thanksgiving songs on stage.
From individuals who experienced God's saving grace to committees, groups and locales celebrating their anniversary, celebrants first proclaim their reasons before the congregation through pre-recorded videos flashed on big screens. This is followed by the presentation of the newly-baptized and their thanksgiving presentation before the opening prayer.
The sermon immediately follows the opening prayer where Bro. Daniel Razon delivers the first half of the topic based on the outline prepared by Bro. Eli Soriano. The Vice-Presiding Minister also gives a few inspirational remarks as well as updates of Church happenings and projects before delivering the topic.
After Bro. Daniel delivers the first half of the topic, there is an alloted hour for members to take a break but also the period for members to personally consult their problems to Bro. Eli and Bro Daniel. After the break and consultation session, Bro. Eli finishes the rest of the topic for the day.
However, whatever the occasion, whatever the reason may be of Church members in their thanksgiving to God, this blog aspires to give a glimpse of the weekly offering of faith and praise to God that MCGI offers weekly.
Anecdotes and tales of how offering of thanks positively affect the lives of the Members Church of God International will be featured as well.
Written by: Apple Arco