MCGI ARTICLE
MCGI Aids in Donsol Medical Mission, Serves 1,707
The Members Church of God International (MCGI) took part in UNTV's medical mission for the 1,707 residents of the Whale Shark Capital of the World, Donsol, in the province of Sorsogon on April 25, 2012.
Several officers, both in government and the private sectors expressed their gratitude. Tourism Department Provincial officer Cris Racelis thanked UNTV and its partners for the public service support. "This is a truly great thing for them, by providing us with free doctors, free checkups and free medicines for this matter. We extend our heartfelt gratitude to those who comprise UNTV and also your local and national offices," Racelis said.
In partnership with the Kamanggagawa Foundation and the 903rd Brigade of the Philippine Army, the project is one of Kuya Daniel Razon's efforts to bring medical assistance to far-flung areas in the country.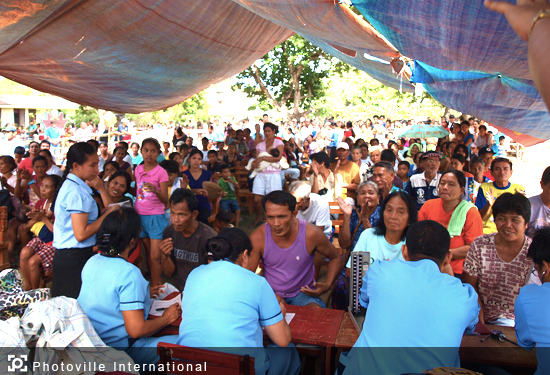 Sorsogon, Bicol, dubbed as the "Gateway to Southern Philippines," is at the southernmost tip of the Luzon Island. The medical mission was conducted at the Brgy. Vinisitahan Elementary School.
"So it's very possible that these people, who are from the end of the Philippines, can reach out to people at the other end of the country, said School Principal Ebelyn Caramoan, This is a great honor and joy for us."
Col. Felix Castro of the 903rd Brigade on the other hand noted that "These are the activities that the people feel, where we can show that it is not only the government, but organizations like the Clinic ni Kuya Daniel Razon, Kamanggagawa Foundation and UNTV that help those in need here in Sorsogon."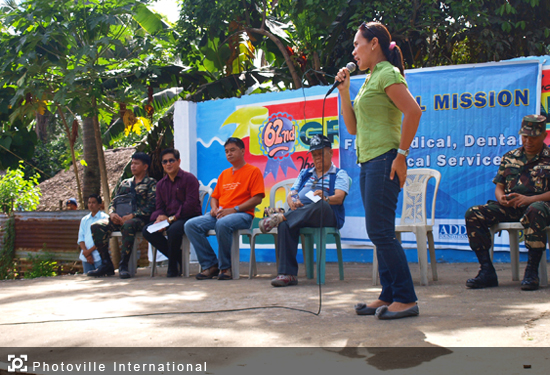 MCGI supports the daily medical, dental and other public services at UNTV. MCGI's Overall Servants Bro. Eli Soriano and Kuya Daniel have put up various charitable works that range from feeding to educational programs.
"Through these free medical missions of Kuya Daniel and Bro. Eli, we are very thankful for another opportunity to be helpers in undertakings like this to give care to our fellow people," said MCGI Representative Danny Navales.
(Written by: Jay Arellano)