MCGI ARTICLE
Amid the Covid-19 Pandemic: MCGI Launch "Ang Dating Daan" Daily Bible Study Online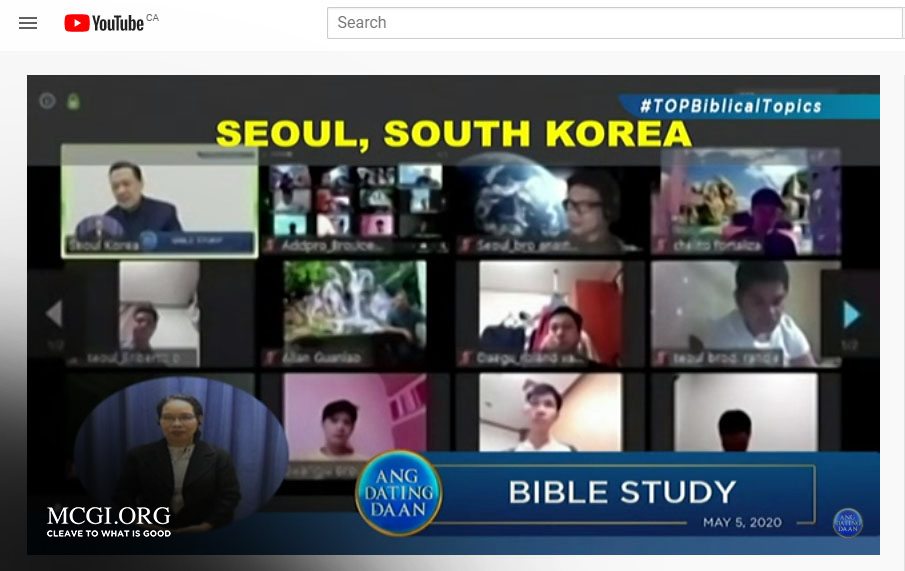 At least 51,000 online viewers from different parts of the world streamed the pilot episode of the Ang Dating Daan (ADD) Daily Bible Study Online on April 12 via the religious program's YouTube, Facebook, Instagram, and Twitter accounts in various languages. This figure is more than twice the number of its viewers on March 2, the last time the show was aired on a weekly basis.
On the first day of its daily airing, the Philippines' longest-running religious program posted a peak of about 25,400 people who streamed the live Bible Study's Tagalog broadcast on Facebook and 22,157 on YouTube. These numbers were visibly higher compared with the 10,900 Facebook and 8,678 YouTube viewers on March 2.
Within its first week of daily broadcast, viewership reached a peak of over 50,000 on April 15 — 27,900 on Facebook and 22,754 on YouTube on April 15. On that day, the hosts opened the program for questions from viewers.
Live Bible Study and Q&A
The program's hosts, Bro. Eli Soriano and Bro. Daniel Razon decided to conduct daily Bible study sessions on major social media platforms weeks after the coronavirus pandemic forced governments of the Philippines and many other countries to enforce lockdown.
After airing the debut episode on April 12, the multi-awarded show started reaching households from 7:00 to 9:30 pm (Philippine time) on weekdays. To add variety, the program adopted a modified format. From Monday to Thursday, Bro. Eli and Bro. Daniel discuss controversial religious topics in the Ang Dating Daan Live Bible Study.
Meanwhile, the hosts answer questions in real-time about the Bible and spirituality every Friday on the ADD Worldwide Bible Exposition live.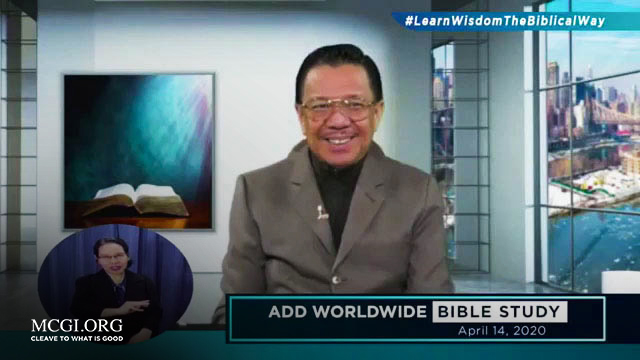 Global Evangelization During Covid-19 Pandemic
For Bro. Eli, Overall Servant of the Members Church of God International (MCGI), the lockdowns provide people an opportunity to take time in reflecting on the spiritual aspects of life. Since the initial episode, he and Bro. Daniel, Assistant Overall Servant of MCGI, thoroughly and meticulously discussed the importance of believing in God. The hosts also exposed the dangers of rejecting the existence of the Almighty, which includes the occurrence of pestilences like the current coronavirus pandemic.
To cater to a global audience, the program is also being aired simultaneously in English thru The Old Path; in Portuguese thru O Caminho Antigo; and in Spanish thru El Camino Antiguo social media channels. Other people can also access real-time translations in Chinese, Japanese, Italian, Tok Pisin (Papua New Guinea), and many other languages on YouTube.
Incomparable Spiritual Learnings
The live Bible study on Facebook, YouTube, and Instagram has served as a medium of spiritual enlightenment during the Covid-19 pandemic. Because of the outbreak, many viewers are able to find time to tune in to daily online evangelization using their mobile devices or PCs.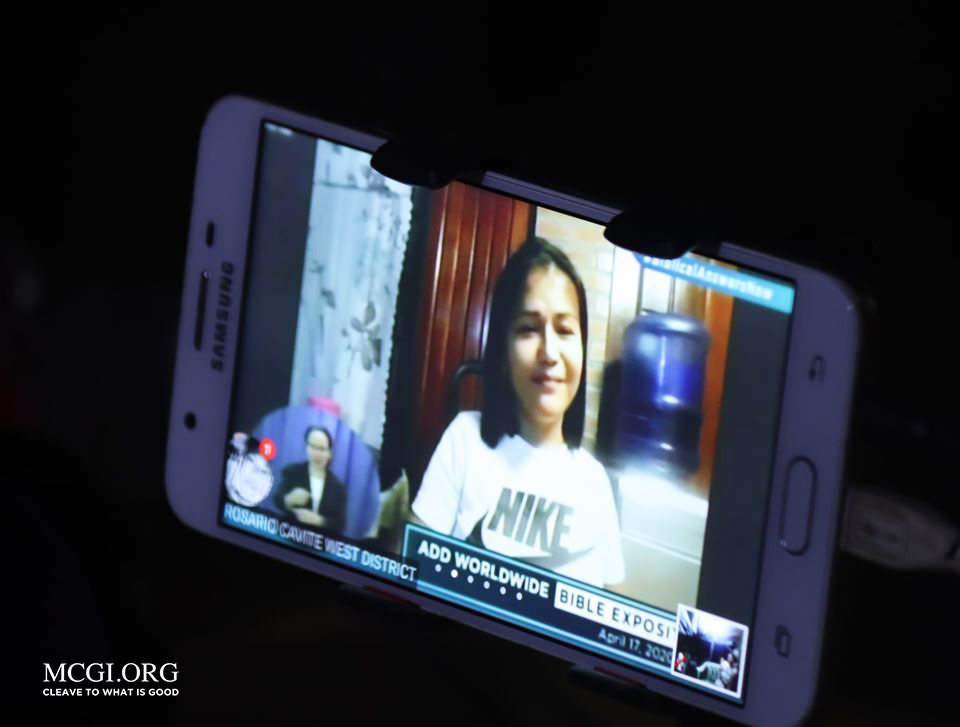 "Hello po. Hindi po ako kaanib dito (I'm not a member of this church), but I have been listening here several times. I always get a bunch of learnings. Thanks be to God." – Lovely Visco
"This is a program that other sects can't imitate. It has been proven as it is airing for a long time. While false preachers cannot answer a live question about faith, Bro Eli answers those questions of guests. He has no idea about what people will ask, but he can still answer them with the Bible as his basis. I believe this man is guided by the Holy Spirit." — Dale Francis Abad.
Others expressed their amazement to the preaching of the program hosts. They admitted that they have never heard any other pastor or religious leader teach the words of God the way Bro. Eli and Bro. Daniel do it.
"Matagal na akong naghahanap ng tamang aral kay Brother Eli ko lang po pala matatagpuan. Kung loloobin po pag balik ko sa Pinas, maging kaanib na ako. Salamat po sa Dios. (I've been long searching for the right doctrines, which I've only found in Brother Eli. God willing, when I return to the Philippines, I'd like to join the Church of God.)" – Christian Valleno Nesola
Now on its third week of daily streaming, the ADD and The Old Path Bible Study sessions continue global evangelization amid the pandemic, at a time when the world badly needs spiritual nourishment.