MCGI NEWS
MCGI Blood Donations More Than Double in 2011
With 1,909 blood units collected for the last quarter of 2011, Members Church of God International (MCGI) has donated a total of 10,693 blood bags — twice the amount they produced last year. MCGI's total blood donation in 2010 was 5,139 units.
The reported figure is comprised of MCGI's quarterly mass blood drives as well as small-scale bloodletting initiatives throughout the year, the latest of which was held last December 11. Volunteers from the Philippine Red Cross (PRC) visited designated venues from Luzon to Mindanao region to provide the blood testing and collection services for free.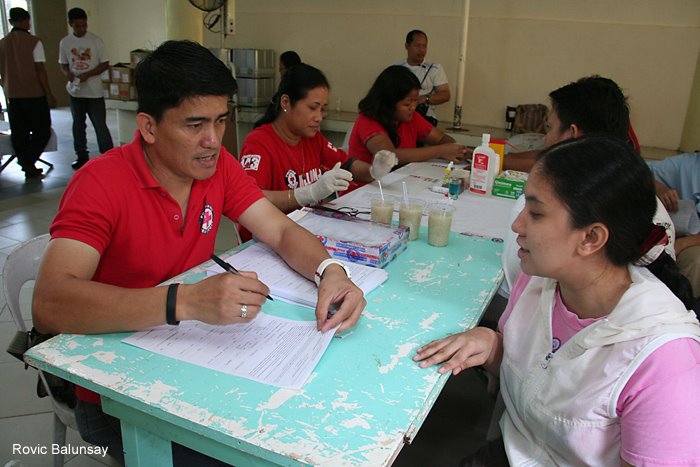 In the Philippines alone, about 850,000 blood units are needed annually, averaging to 2,500 bags each day. Which is why the PRC is thankful for partners like MCGI for consistently delivering safe blood to the masses.
"You are healthy donors. You have a healthy lifestyle. That is why safe blood will come from ADD donors," said PRC representative Christie Monina Nalupta M.D. during her lecture at the Ang Dating Daan Convention Center in Apalit, Pampanga, north of Manila, earlier this year.
The PRC awarded MCGI in 2009 through its flagship radio and television program, Ang Dating Daan, for donating 2,653 blood units to the organization.
Blood donation activities have been a practice of MCGI since the 90's. It is one of the humanitarian commitments that the Church, through the leadership of Presiding Minister Bro. Eli Soriano and Vice-Presiding Minister Bro. Daniel Razon, have made to the Filipino people.
MCGI supports the daily charitable works at the Philippines' Public Service Channel, UNTV.
(Written by: Jay Arellano)