MCGI ARTICLE
MCGI Feeding Program: Free Food Packs in a Truck in Florida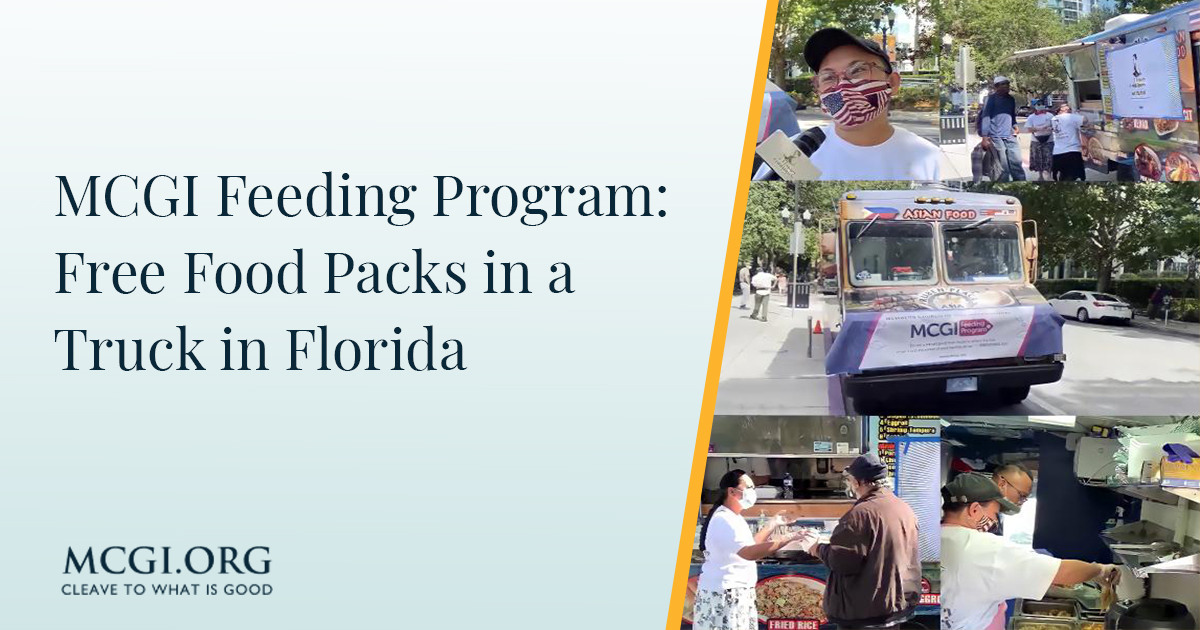 The Members Church of God International (MCGI) mobilized a food truck during the MCGI Feeding program in Orange County, Florida. This initiative was part of the week-long celebration of "The Legacy Continues" event on April 4 to 10, 2021. 
In a span of three days, a total of 105 free food packs containing orange chicken, fried rice, and pancit were served to homeless people and hungry individuals who do not have the means to buy food.
Knowing fully well from experience the predicament of losing a job, MCGI brethren-volunteers and food truck owners, Ruben and Elvie Villamor, wanted to help people who are currently experiencing the same hurdle in life. 
With God's help and mercy, the food truck they considered a blessing to them when they badly needed it also became a blessing to others in need.
"Utos ng Dios sa atin na tumulong sa kapwa natin. Itong business na ito ay hiniling namin sa Panginoon so willing po talaga kaming makatulong (It's God's commandment that we help our fellowmen. We prayed to God for a food truck business, so we are really willing to use this truck in helping others), shared Elvie Villamor.
She added, "Masaya po kami na makatulong kaya nagpapasalamat po kami ng taos puso sa Panginoon natin." (We are really happy to be of help so we wholeheartedly thank God for giving us this opportunity.)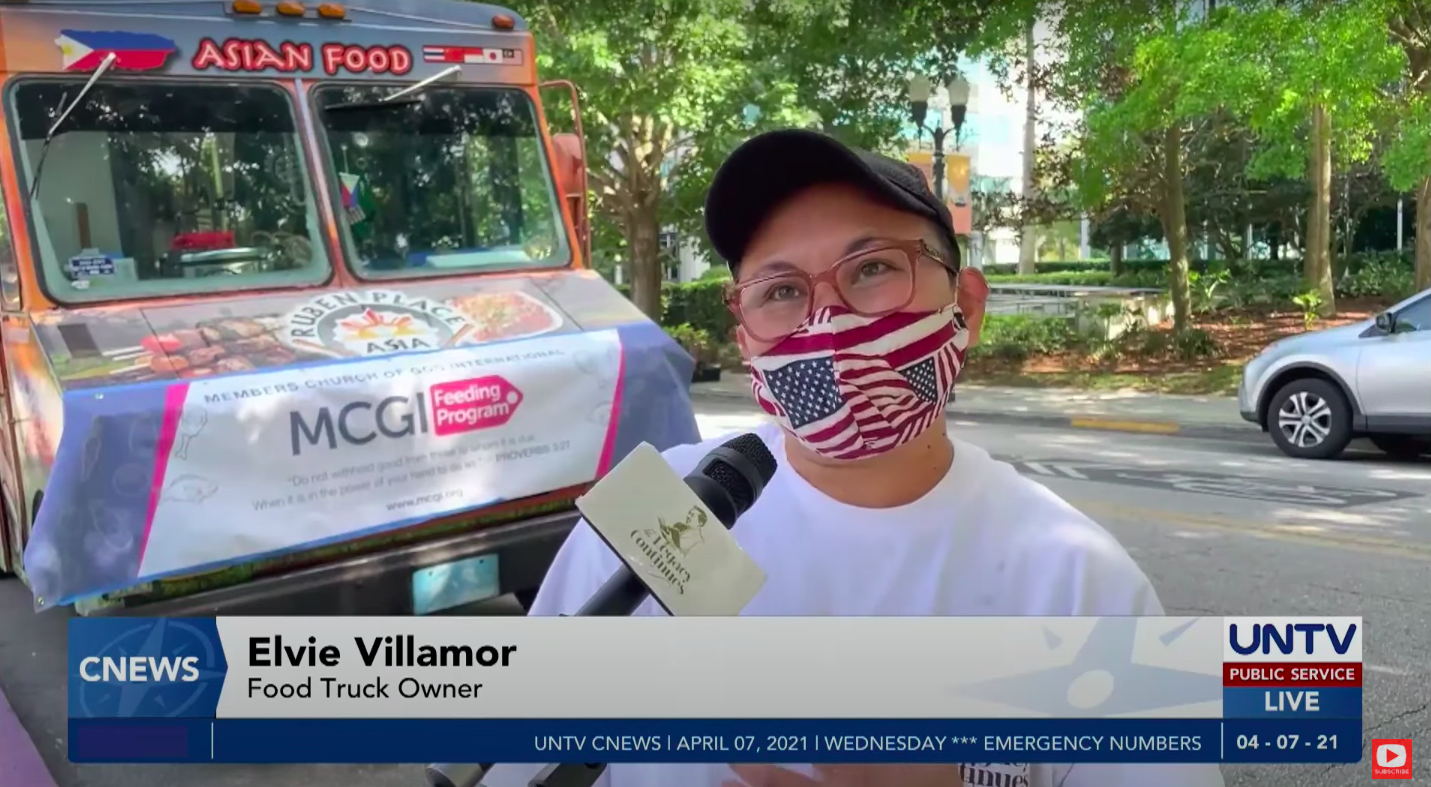 In the three days that the MCGI Feeding Program food truck roamed the streets of Central Boulevard, many immigrants from Latin America were able to receive free food packs. 
"I just want to give thanks to all these people who are unselfish, people who help the community, who help others, who help the world. Thank you, truly, from Mexico. Thank you so much," exclaimed Abel, a beneficiary.
Another beneficiary, Ailyn, conveyed her gratitude, "It makes you feel good to help your neighbor and I feel that this is engraved in the hearts of all these persons who have helped and have given them another opportunity. Because sincerely, this is such a noble and heartfelt action."
More people in the USA and Canada were reached through the continuous charitable efforts of MCGI. A total of 5,000 food packs in almost 100 locations were given out to the homeless and street dwellers.
As the good works of MCGI spread and broaden, a lot of our fellowmen realize that, indeed, God's hands are at work.
"I would say that anyone who is looking out for his fellowmen who are in deep need for the very basic things that all of us should have access to is truly doing God's work. And that is truly changing the lives of every single one of those folks," Christina Salinas, a Gift Officer from Lifemoves Organization, expressed.  
Following what the Bible says and because of the constant reminder by Brother Eli Soriano to do good to everyone, the MCGI Feeding Program food truck will remain in operation even after the week-long celebration of "The Legacy Continues" event to aid more people in Orlando, Florida. 
For more information regarding the MCGI Feeding Program and other charitable works of the Church, please visit www.mcgi.org/public-services.