MCGI ARTICLE
MCGI Free Store Surprised a Pedicab Driver Mother in Camarines Sur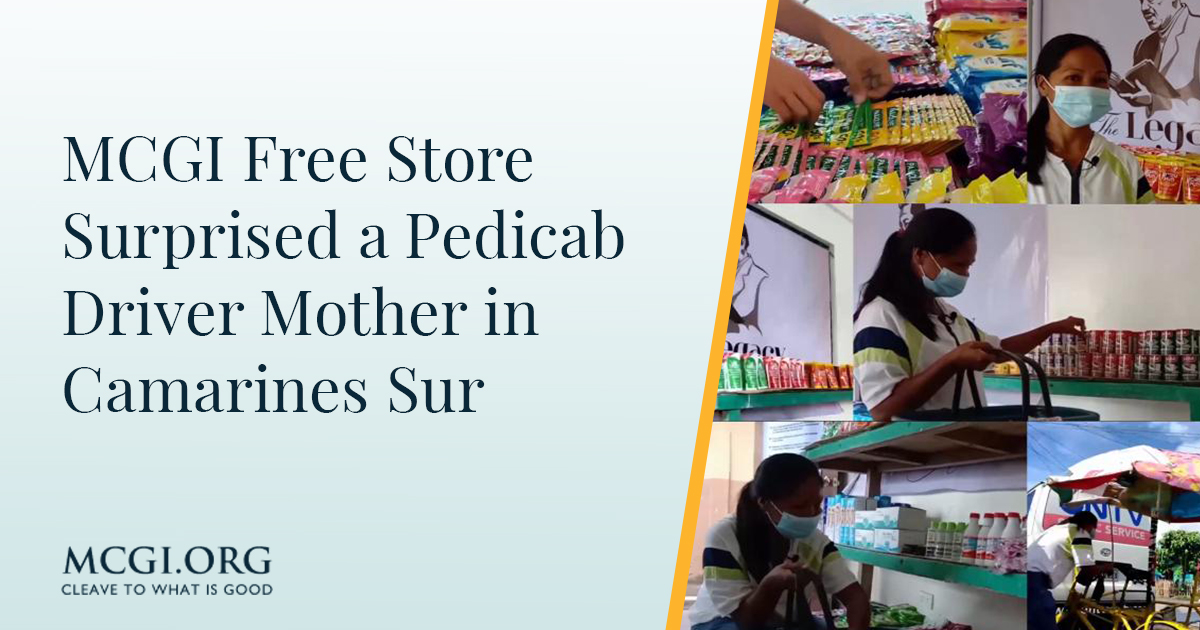 Christina Climaco, a single parent from Camarines Sur, Philippines, only relied on her earnings as a pedicab driver to be able to sustain the daily needs of her family. No passengers mean no food on the table, and this sometimes obliges her to borrow money from her relatives or neighbors.
Holding back her tears, she recounted the hardships she experiences. She often had little to no income due to very few passengers in their area.
"Minsan po nananalangin na lang ako na sana bukas makakapamasada ako" (Sometimes I just pray that tomorrow, I will be able to get more passengers), Christina said.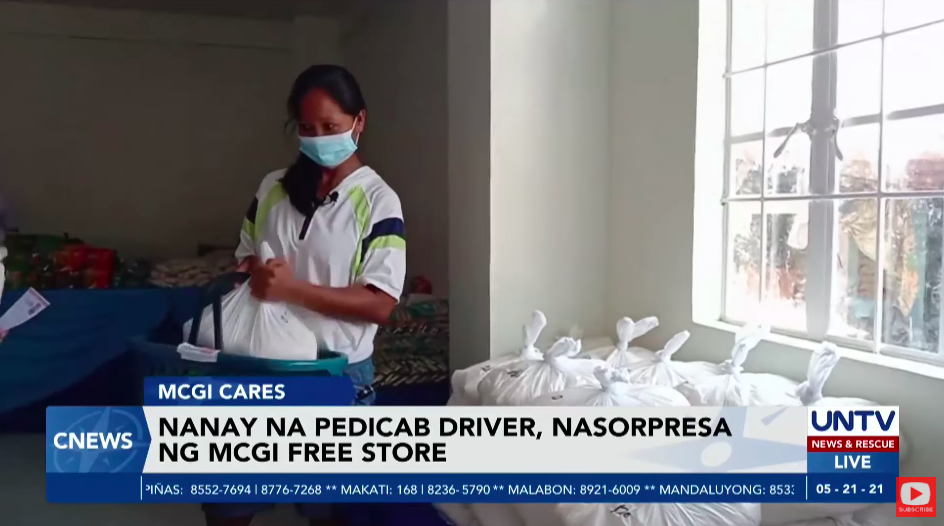 During the recent visit of the Members Church of God International (MCGI) in Barangay Pugay, San Jose, Camarines Sur, Christina was pleasantly surprised to be one of the recipients of the MCGI Free Store. 
She wasted no time in getting their needs. Butter and rice are her first choices as the former was her child's favorite. She got to bring home two bags full of her chosen grocery items.
Christina gladly said, "Naging masaya po ang aking sarili. Nabigyan po ng grocery po galing sa MCGI. Salamat po sa Dios sa biyaya na ibinibigay niyo sa amin." (I am so happy that I was given grocery items by MCGI. Thanks be to God for this blessing given to us.)
Apart from Christina, many other indigent families in the town of San Jose also received free grocery items from the MCGI Free Store. The barangay captain of Pugay, Rogelio Chavez, said he is excessively thanking God because He sent someone again to help his fellow villagers.
For queries about the MCGI Free Store branches in Camarines Sur, you may contact the following hotline: +6395 17 50 1284 or +63917 515 4724.
The MCGI Free Store is a public service of the Members Church of God International where beneficiaries may avail of their basic needs like food, groceries, clothing and footwear, as well as other household needs, for FREE. 
For more information regarding the charitable works of the Church, please visit www.mcgi.org/public-services.