MCGI ARTICLE
MCGI Free Store Provides Grocery Assistance to an Exemplary Mother in Pardo, Cebu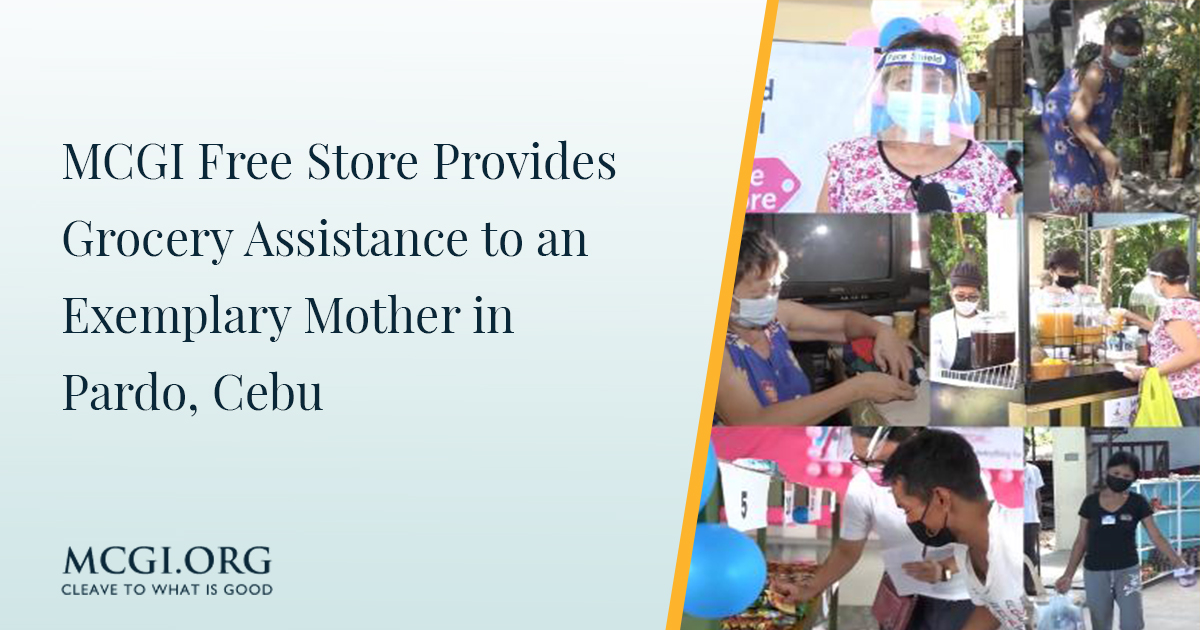 At the age of seventy-one, Julia Tribulano still works hard for her two children. Even if she wanted to, she doesn't have the heart to stop. "At this age, I still work because my children have nowhere to go. I should've resigned but I have nobody else to turn to. I have two daughters who are both PWDs (Persons With Disability). They are not capable of supporting themselves; they are dependent on me."
As a Barangay Environment Officer, every day, rain or shine, she patiently patrols their area to ensure cleanliness. Aside from this, she also sews and sells rags for additional income to support her other child who is in prison, or a PDL (Persons Deprived of Liberty). She shared that they would not have anything to eat if she stops working.
For this reason, she queued early at the opening of the MCGI Free Store in Barangay Pardo in Cebu City. 
"It is really a huge help. Php 500.00 is a big help, it is not easy for me to earn this in a week," she said.
Julia is just one of the 150 beneficiaries of the MCGI Free Store branch in Barangay Pardo. Aside from the free grocery items, they also received free meals from the MCGI Feeding Program.
Recipients of the charitable activity were immensely grateful to God for the wonderful blessings He provided them. "I am very thankful that I am one of the beneficiaries because we are struggling for food. The rice we received is really a great help. I am grateful to God that I was chosen today," expressed Thelma Ruiz, one of MCGI Free Store recipients.
The members of the Church of God International hope to continue serving God by doing good works from the heart. Like what is written in chapter 6, verse 6 of the Book of Ephesians:
"Not with eyeservice, as menpleasers; but as the servants of Christ, doing the will of God from the heart;"
For more information regarding the MCGI Free Store and other charitable works of the Church, please visit www.mcgi.org/public-services.