MCGI ARTICLE
MCGI Receives 2019 Outstanding Religious Christian Organization Award from Gawad Amerika
The Members Church of God International (MCGI) was recognized as the 2019 Outstanding Religious Christian Organization Worldwide by the Gawad Amerika Awards during its 18th annual awards night held on November 23 this year at the Celebrity Centre Hollywood in Los Angeles, California, United States.
In a letter to MCGI, Gawad Amerika CEO and founding president Charles Simbulan cited the success and remarkable achievements of the religious organization led by International Televangelist, Bro. Eli Soriano and veteran broadcaster Bro. Daniel Razon.
"Your success and remarkable achievements has been recognized not only by this organization but most of all by local community," wrote Simbulan. "We are proud to have you in our list of honorees and we hope you continue your sincere dedication and commitment in all your future endeavors."
MCGI is an international Christian religious organization with headquarters in the Philippines.
WATCH: UNTV News & Rescue: MCGI, awarded as 2019 Outstanding Religious Christian Organization Worldwide
MCGI's Evangelization and Charitable Efforts
The group is widely known for its flagship radio and television program, Ang Dating Daan (translated in English as The Old Path), now hailed as the longest-running religious program in the Philippines. The radio-television religious program commemorated its 39th year on air last November, marking another milestone in MCGI's global evangelization efforts.
Throughout the 39 years of the program's presence in local and international airwaves, as well as Bro. Eli's much earlier preaching and propagation works in the Philippines and abroad, MCGI has now grown into a global religious organization and has established over 1,360 coordinating centers around the world.
To this day, guided by the words of the Almighty written in Matthew 28:19, MCGI relentlessly continues its propagation efforts worldwide with the hopes of bringing more and more people to salvation.
Constant Bible Studies, Bible Expositions, and Live Mass Indoctrination Sessions are counted by MCGI in the Philippines, South America, Europe, Israel, Africa, and North America. As of September 2019, MCGI has already hosted over 70 Bible Expositions and Bible Studies worldwide.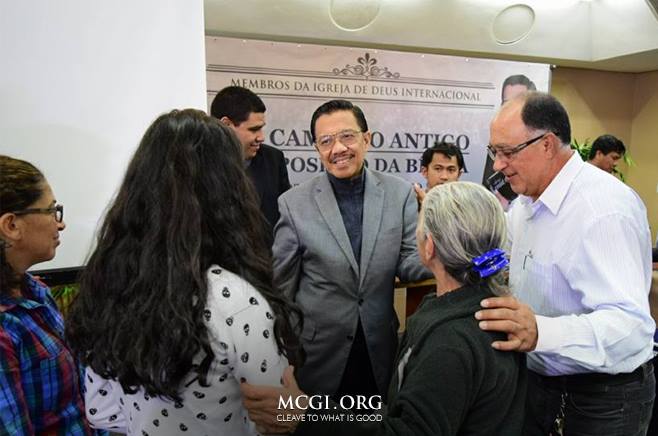 Meanwhile, MCGI also upholds what is written in Galatians 6:10. It sustains various charitable works that Bro. Eli and Bro. Daniel have launched throughout the years.
With the help of God, medical missions, which also include free legal consultations and free medicines, are regularly administered in different provinces and remote areas in the Philippines and in MCGI Coordinating Centers abroad.
MCGI is also a regular partner of Red Cross in conducting blood donation drives. In the Philippines, the group is recognized as the number one blood donor by the Philippine National Red Cross.
Orphanages, an Infant Care Center, and Homes for the Elderly located in Apalit, Pampanga and in key areas in the Philippines, are also maintained and managed by the group to aid anyone in need, particularly the abandoned and less fortunate.
Another Gawad Amerika Award
In 2006 and 2011, the Gawad Amerika Awards similarly honored MCGI's "Ang Dating Daan" as the Most Informative Religious Program and the Best Religious Program, respectively.
Meanwhile, Assistant Overall Servant to MCGI, Bro. Daniel Razon, also received the Most Outstanding Global Newscaster of the Year award from the same award-giving body in 2017.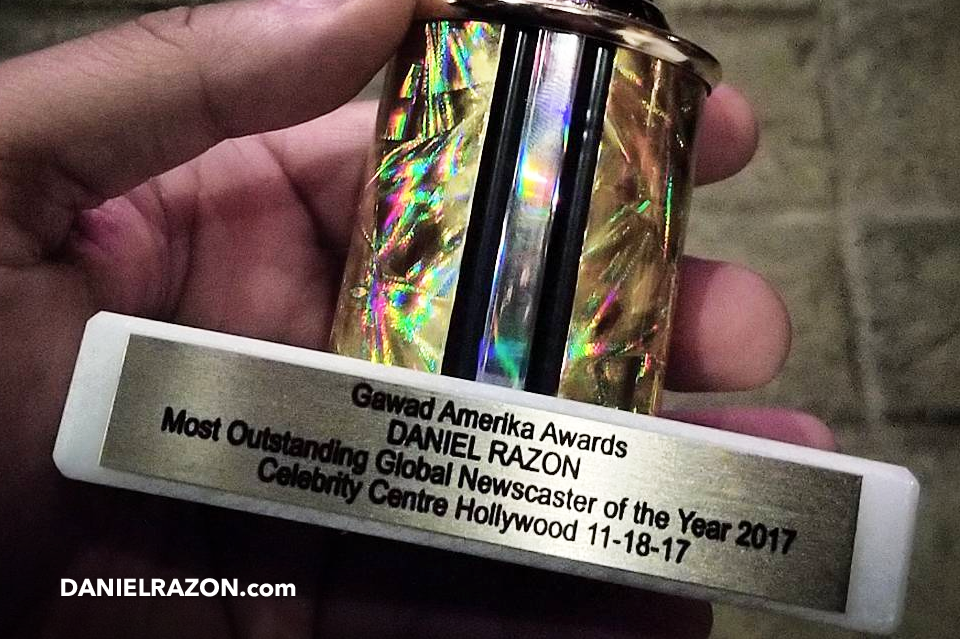 The Gawad Amerika Awards, founded in 1996, honors individuals and organizations which "excel in their respective chosen careers and have done remarkable achievements in their communities."
Written by Elizabeth Borromeo