MCGI ARTICLE
MCGI Welcomes Year 5780, Sets International Day of Prayer For the World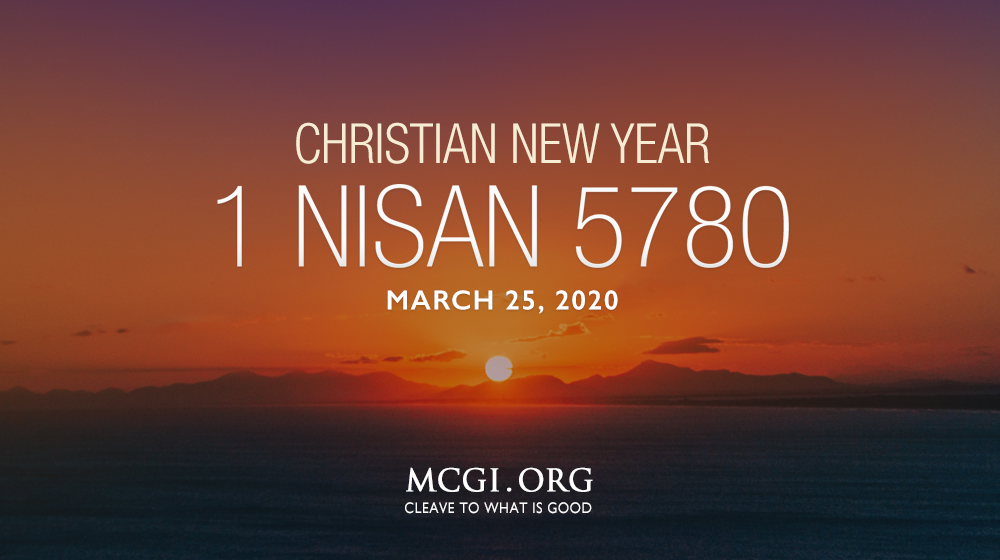 The Members Church of God International (MCGI) will be welcoming the year 5780 of the Hebrew calendar as the sun sets on March 25. Congregants throughout the world will participate in the celebration with the aid of satellite and internet technology.
MCGI observes the new year that is based on the Hebrew calendar. This occasion has a biblical reference written in the book of Exodus chapter 12:1-2 which says, And the Lord spake unto Moses and Aaron in the land of Egypt saying, This month shall be unto you the beginning of months: it shall be the first month of the year to you.
The celebration of the biblical new year of the Hebrew calendar is celebrated on the first of Nisan, which in today's calendar is equivalent to March 25. Instead of loud celebrations and fireworks, MCGI will welcome 5780 with songs and prayers dedicated to God, for another fruitful year spent in charitable works and Gospel propagation, including not a few achievements and milestones for the Church.
Songs of praise, thanksgiving, and prayers will be offered a few hours before the sun sets. As the year 5780 enters, a biblical topic about the event will be delivered by Bro. Eli Soriano and Bro. Daniel Razon.
Meanwhile, Bro. Eli Soriano, Overall Servant of MCGI, is inviting people to participate in the International Prayer for the World on the same date. He made the invitation on March 23 via KDR TV on YouTube, during the nightly discussions hosted by Bro. Daniel Razon, and is focused on topics and concerns relating to the CoVID-19 health crisis.
"We are inviting you all to our International Prayer for the World this March 25, as we welcome the first day of the first month of the new year in the Hebrew calendar. Whatever your religious belief or affiliation is, we bid you to pray with us. Let us pray for the good of the world. Thank you very much."
A few days after the new year celebration, MCGI is set for two special gatherings, the first quarter International Thanksgiving of God's People and the observance of the Lord's Supper, both coming in April.