MCGI ARTICLE
MCGI Honors SAF 44 and Soldiers' Bravery with "Songs for Heroes" Benefit Concert
Pasay City, Philippines — With emotional performances from the country's top artists, the Members Church of God International (MCGI) spearheaded a live music for the benefit of the bereaved families of the 44 members of Special Action Force (SAF).
A production of Public Service Channel UNTV, the "Songs for Heroes Benefit Concert" was an initiative of MCGI Overall Servant Bro. Eli Soriano. The televangelist announced his desire to hold a live music for the benefit of SAF 44 in one of his tweets.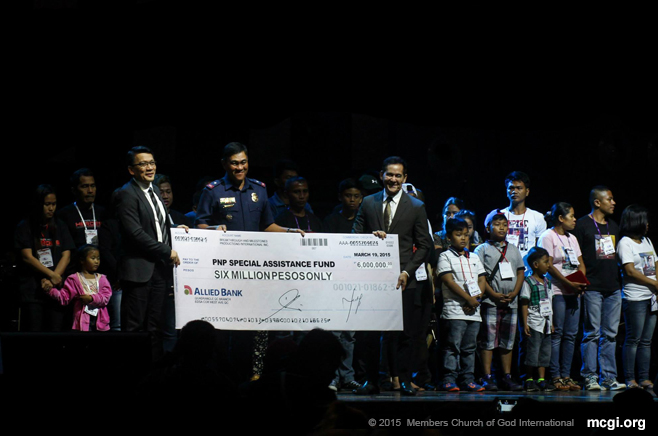 Welcoming the audience at the filled SM Mall of Asia Arena were the front acts comprised of up and coming artists Bembe and Triposa Erese, the Bueno Sisters and The Voysing.
For the opening salvo, the powerful voices of Jason Fernandez, Miro Valera, Mcoy Fundales and Jek Manuel, together with the PNP and AFP chorale, sang a mashup of Iisang Bangka and Salamat.
Some of the highlights during the concert were Major Allan Cabanlong from the PNP and singer composer Noel Cabangon. The singing policeman solicited tears from the families of the brave 44 with his rendition of In My Life, while Cabangon asked the audience to light up the arena with their mobile phones as he performed his hit Kanlungan.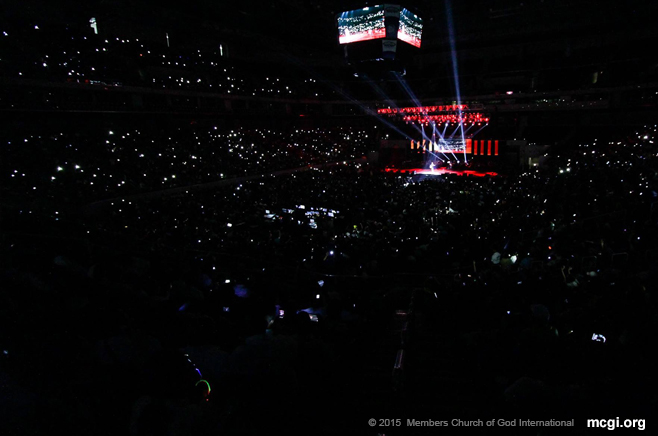 Other artists who performed onstage were the PNP and AFP Chorale, PNP and AFP Combo, 5th Gen, Neocolours, Shane Velasco, Beverly Caimen, Gerald Santos, Southborder band member Jay Durias and Jonalyn Viray who belted out the finale song Tagumpay Nating Lahat.
The same night, over six-million pesos was raised by MCGI in a joint effort with other event sponsors. On the other hand, one-million pesos came from Bro. Eli Soriano for a total donation of seven million pesos.
Towards the end of the evening, Bro Eli announced that the families will receive ten thousand pesos each before going home, and the AFP will also receive 1 million pesos for the soldiers at the frontline.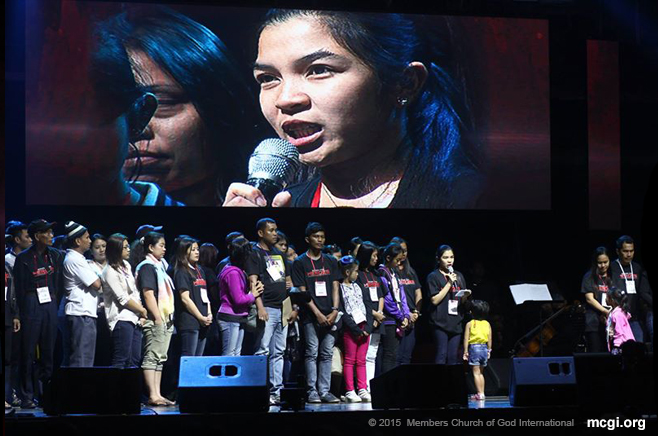 In addition to monetary assistance, Bro. Daniel welcomed the children of the SAF 44 to the free education program of La Verdad Christian College.
Aside from concerts aimed at helping people, Bro Eli and Bro Daniel had also initiated various charity projects. Some of the notable public services are daily medical missions, free legal assistance and the Libreng Sakay (Free Ride).
(Written by Rona Valdez)