MCGI ARTICLE
MCGI Introduces Midnight Thanksgiving in the Philippines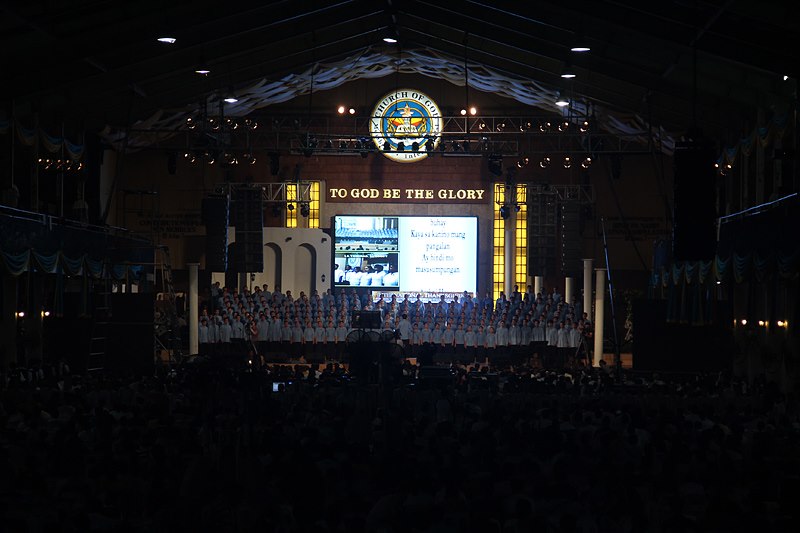 For the first time, constituents of the Members Church of God International in the Philippines offered their sacrifices of thanksgiving in the evening up to the wee hours of the next day.
The move was primarily suggested by Presiding Minister Bro. Eli Soriano to allow other countries, especially in the West to experience daytime thanksgiving. With the existing setup, locales in the Philippines and other eastern nations usually get the privilege of celebrating thanksgiving beginning 7 a.m. of Saturday to night time..
The trial of the new schedule changed the trend which started in the Philippines decades ago. This is a significant step as it is a first for the congregation in the Philippines, which celebrates thanksgiving in the morning eversince the Church was registered by Bro. Soriano.
The trial took effect on June 26. Instead of the usual 7 a.m. start-time in the Philippines to which other places adjust in their own timezones, the ceremonies began same time, but in the evening. International locales in the West started the live celebration on a morning. The eastern and the Pacific regions adjusted from +4 to +12 hours, following the time frame differences.
Vice-Presiding Minister Bro. Daniel Razon, who was in the Middle East on last Saturday's Thanksgiving, suggested a planned rotation to occur, using the time zones of host locales as starting points.
While this was unanimously agreed upon by the Congregation from all monitoring centers, with loud shouts signifying their positive response, the adoption of the proposed scheme are still expected to be deliberated on a meeting led by Bros. Eli Soriano and Daniel Razon with the Katulong ng Pangangasiwa (KNPs) and Tagapangasiwang Pampook (TPs) or Ministers and Officers-in-Charge.
To couple the initial move, Bro. Eli Soriano prepared a topic that was described as "timely and relevant" for the occasion. He revealed that a different topic was supposed to be discussed, but feeling "there is a need to biblically explain the reason for the occasion," he outlined a different topic, which had the theme summarized on Colossians 4:2, "watching in the same with thanksgiving." It was about offering thanksgiving with vigilance.
With the scheme, Bro. Daniel Razon said "everybody gets the chance to be at watch and be attuned to the practice of the early Christians described in the Bible, literally and spiritually."
On Wednesday, June 30, a circular was read saying that the regular Thanksgiving  ceremonies in the Philippines will again be returned to its original schedule of morning, Philippine time.
(Written by: Cecile Vizcaya)