MCGI ARTICLE
MCGI Overall Servants Dedicate a Day of Charity Works to Nueva Ecija Brethren
About 400 brethren received medical and dental care on February 10, the day when Bro. Eli
 Soriano and Bro. Daniel Razon dedicated a whole day of charity works for Church members in the
 Nueva Ecija province.
The Overall Servants to the Members Church of God 
International (MCGI) also extended health care checkups for both adults and children and 
gave eyeglasses and dentures, all for free.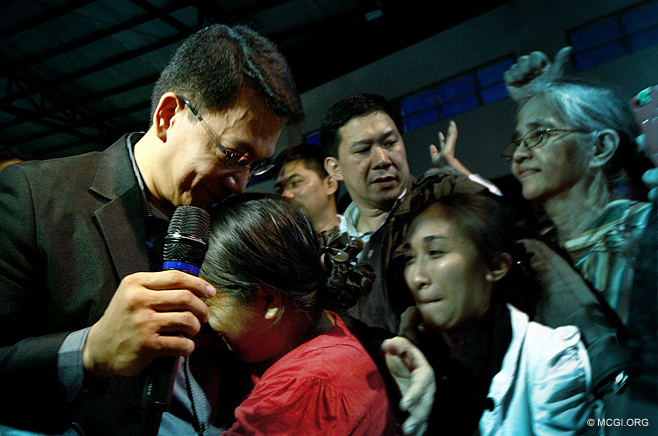 Bro. Daniel visited the brethren in Nueva Ecija, a province north of Manila, to personally
 oversee the charity outreach, including the distribution of gift packages that include food,
 money and health supplements.
MCGI gives special consideration to the widows, orphans and the elderly with James 1:27 as 
basis when mounting charity works.
In the evening, Bro. Eli gave time to hear about the members' 
problems in life and faith during the Consultation segment of the program. The international evangelist heard and addressed members' concerns via live video streaming.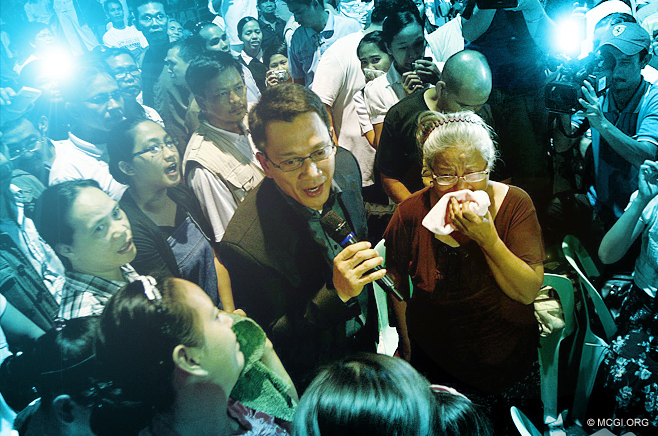 Bro. Daniel, who is also himself a singer and songwriter, capped the day by throwing a
 concert for the brethren. Crooning songs of praise and encouragement, Bro. Daniel rendered
 musical numbers of faith that brought many smiles and tears to the members. He was joined
 on stage by the ADD Band, the Music Ministry Core, and the Teatro Kristiano.
The whole-day event ensued as a follow-up activity after Bro. Daniel's visit to the Church
 region on January 27 this year, as part of MCGI Overall Servants' duty to visit the brethren and know their condition in faith.
Doing good to others especially to members is one of the Church's doctrines, as written in 
Galatians 6:10. Hence, its various daily public service works through media network UNTV and the ADD Foundation.
(Words by Rigor Arellano, Photos by Kenji Hasegawa)