MCGI ARTICLE
MCGI: Mark Your Hebrew Calendar. It's Year 5773!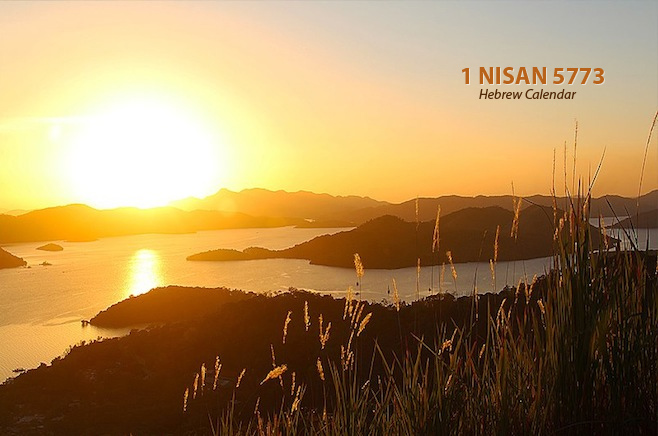 "I will not greet you happy new year coz this is not the new year we are celebrating in faith!" – Bro. Eli Soriano, Twitter, 31st December, 2012
Come March 11th of this year, the Members Church of God International (MCGI) will welcome the first day of Year 5773 in the Hebrew Calendar, a celebration dubbed as Christian New Year in the congregation.
Unlike in the Roman Calendar when a new day begins after midnight, a day starts in the Hebrew Calendar at sundown (Genesis 1:5, 8, 13, 19, 23, 31). Hence, the Church of God members will start gathering at the ADD Convention Center in Pampanga and at Coordinating Centers across the globe, at around 5 p.m. (Philippine time).
Activities include the singing of songs and prayers to God by members. Bro. Eli and Bro. Daniel Razon are also expected to deliver a biblical topic before the members who will monitor the proceedings via Internet and satellite facilities.
Meanwhile, twelve days following the said date is a similar service, albeit for a different celebration: the Lord's Supper. This year, MCGI will commemorate the Lord's Supper on March 23 beginning at 5 p.m. (also Philippine time).
The Lord's Supper
Not straying from the Bible's own words, the annual event is called the "Lord's Supper" and not "Holy Supper" nor "Last Supper." (1 Corinthians 11:20)
For the commemoration of Christ's sufferings to cleanse the sins of men, MCGI Leaders Bro. Eli and Bro. Daniel will prepare a special topic for the sermon. The spiritual meal taught to the MCGI brethren is symbolic of the bread the Lord Jesus shared with the Apostles.
Bro. Eli and Bro. Daniel will, however, also provide a common, material meal for the brethren to eat for free.
It is common knowledge that Bro. Eli and Bro. Daniel make sure that all of MCGI's doctrines, practices, and observances are patterned after those of first-century Christians as admonished by the Lord and his Apostles. The celebration of Christian New Year and the commemoration of Christ's suffering are just two of several bible-based events observed in MCGI.
(Written by Rigor Arellano)
(Photography by Rovic Balunsay)