MCGI ARTICLE
Thousands of MCGI Youth Join Metro Manila Youth Sports Activity
Manila, Philippines (2 May 2016) – More than 3,000 youth members throughout Metro Manila took advantage of the summer break and participated in the annual Metro Manila Youth Sports Activity (MMYSA).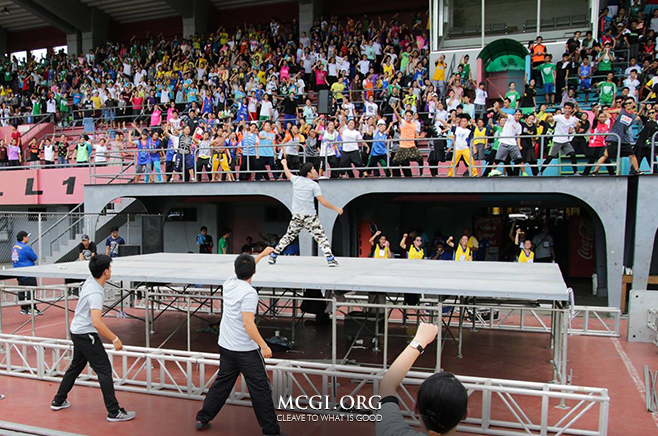 The event was organized by the Youth Ministry of the Members Church of God International (MCGI) on May 2, 2016 at the Marikina Sports Complex.
The event aims to promote camaraderie, synergy, good health and fitness via physical activities — a campaign that MCGI Overall Servants Bro. Eli Soriano and Bro. Daniel Razon constantly call for, as it is written in 3 John 1:2.
Bro. Christian Anthony Santiago, National Capital Region Youth Ministry Coordinator and MMYSA Organizer, said the event is constantly changing for the better, as it strives to better serve the MCGI youth members in the area.
"The program, throughout the years, has seen a lot of improvements, innovations, and creativity of the Youth Ministry, with the help of the Division Teatro Kristiano and Music Ministry," remarked Bro. Christian.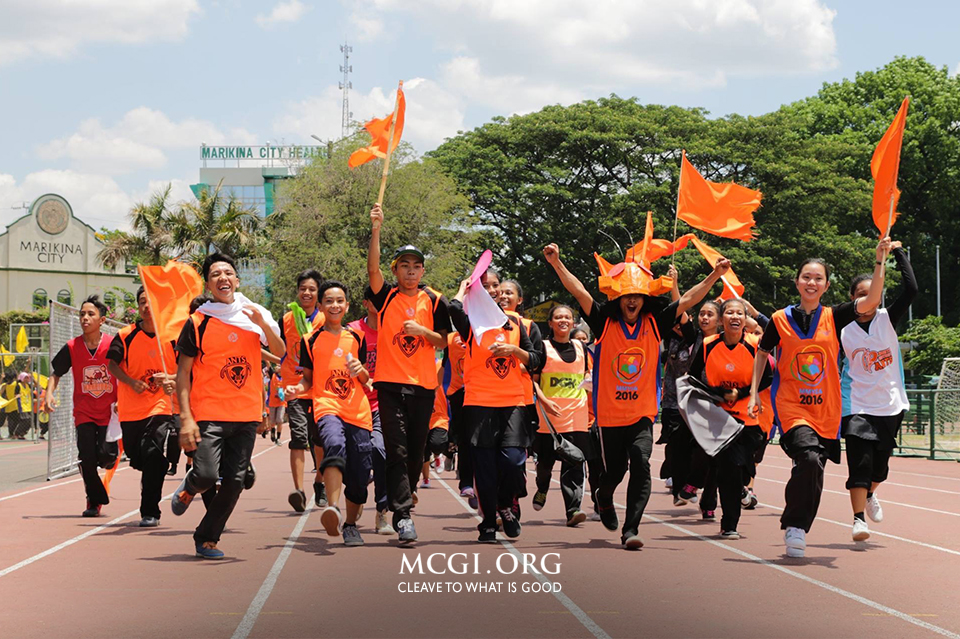 The event proper started with MCGI's congregational singing and an opening prayer. Shortly after, it was followed by Zumba, a popular dance fitness program which served as the participants' warm-up exercise, and the five districts' parade of colors.
Despite the scorching summer heat, everyone was in high spirits and competed for the following games: basketball, badminton, table tennis, volleyball, track and field, dodgeball, sackrace, patintero, tug of war, chess, scrabble, games of the general, Pinoy Basketball, Pinoy Gladiator, and the crowd's favorite cheerdance competition.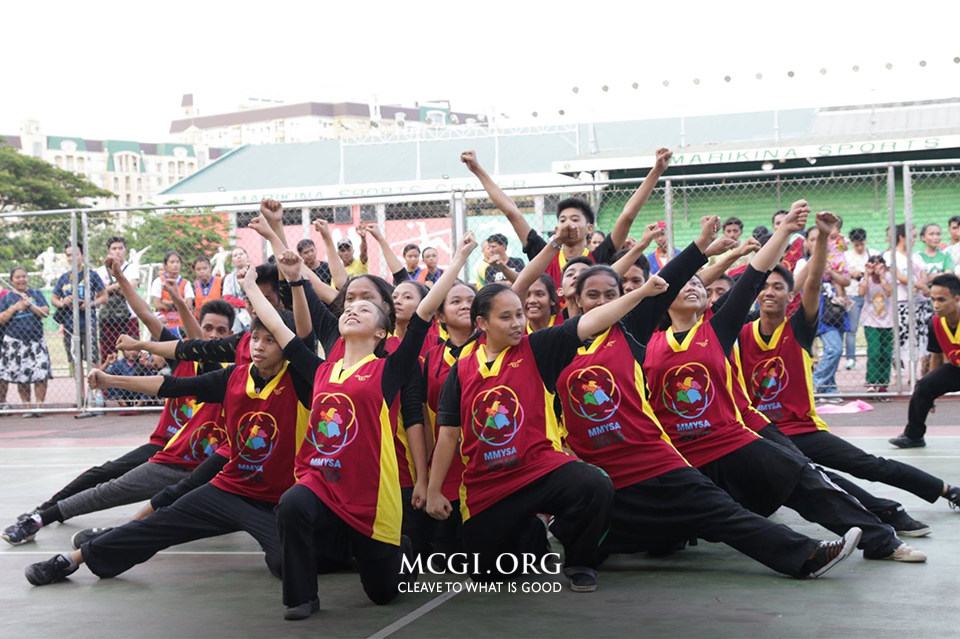 Bro. Mark Johnbill Aga, 22 years old from Quezon City, shared how memorable his appreciation of this year's MMYSA, especially the cheerdance competition.
"I hope we can have cheerdance again next year because we love cheering for our district thru the form of dancing. It is also a way of inviting our fellow youth to be [more] active in the Youth Ministry," said Bro. Mark.
The event was joined by the Metro's five districts, which are:
North District Ants (Caloocan, Malabon, Navotas, and Valenzuela)
East District Eagles (Mandaluyong, San Juan, Pasig, Pateros, and Marikina)
West District Oxens (Makati and Manila)
South District Rams (Muntinlupa, Pasay, Paranaque, and Taguig)
Central District Lions (Quezon City)
The MMYSA started on February 15, 2009, and was previously called the Metro manila Sports Activity.
Successive Youth Conventions of the Church's different divisions are being done all throughout the summer season.
(Written by Julie Anne Sabando)