MCGI ARTICLE
MCGI Renders Assistance to Flood Victims in Davao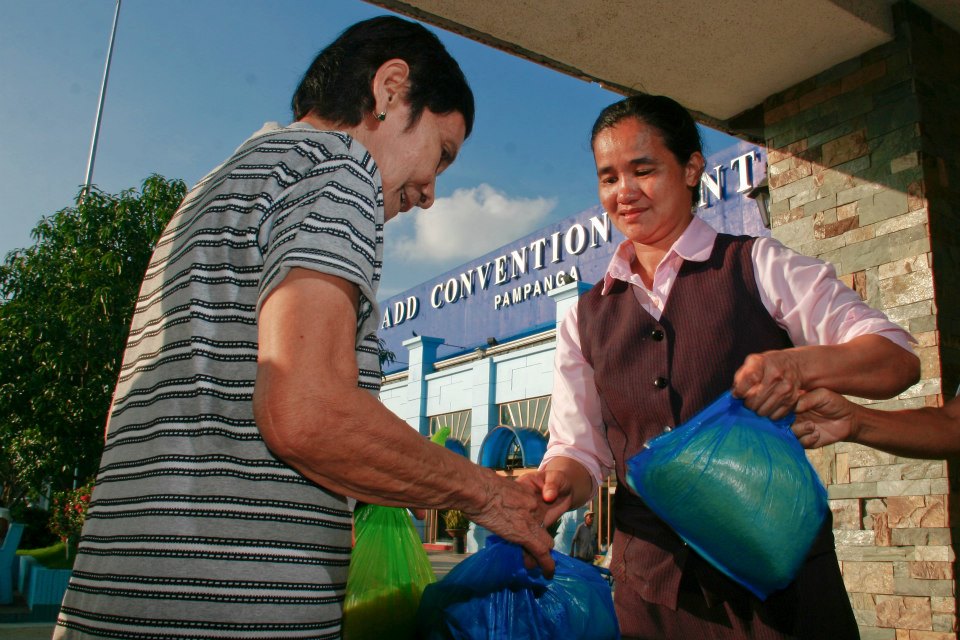 The Members Church of God International (MCGI) carried out relief missions in Davao, Philippines after a flash flood hit the city on June 28. Days of heavy rain made the Pangi River to overflow causing a ten-foot high flood that severely affected residential areas in five barangays. To date, the flood claimed 30 lives and displaced about 15,000 families.
Through the leadership of Bro. Eli Soriano and Bro. Daniel Razon, Presiding and Vice Presiding Ministers to MCGI, the victims at the evacuation centers were supplied food, clean drinking water, clothing, and medicines.
General medicine and dental services were also provided to the residents of Matina, one of worst-flooded towns in Davao. The medical services benefited 246 individuals.
In addition, a feeding program was put up: hot soup and porridge were served to families who had gone almost a week without food and had no means to cook.
MCGI missionaries assigned in Davao were grateful that the local congregation remained safe while floods devastated many areas. One missionary said, "This phenomenon shows how fortunate MCGI is to have a compassionate God, and to have preachers in the persons of Bro. Eli Soriano and Bro. Daniel Razon who look after its welfare. Thanks be to God!"
On July 10, during the 7th anniversary of UNTV, MCGI-Davao will return to do a second round of expanded relief missions, but this time adding a clean-up drive in muddied towns. The congregation anticipates serving more families and individuals on that day.
Local authorities in Davao compared the flash flood to the onslaught of Typhoon Ondoy (Ketsana) when it hit the Philippines in 2009. They said that this is the first time in Davao's history that a flood almost wiped-out two large communities from the map. Chocolate-colored waters rushed from the overflowed Pangi River, swallowing everything in its path. This was after the six-hour rainfall slugged the towns of Matina and Bangkal, another flood-stricken community.
(Written by: Cecile Vizcaya)