MCGI ARTICLE
MCGI Sends Workers to Aid in Global Propagation Effort in South America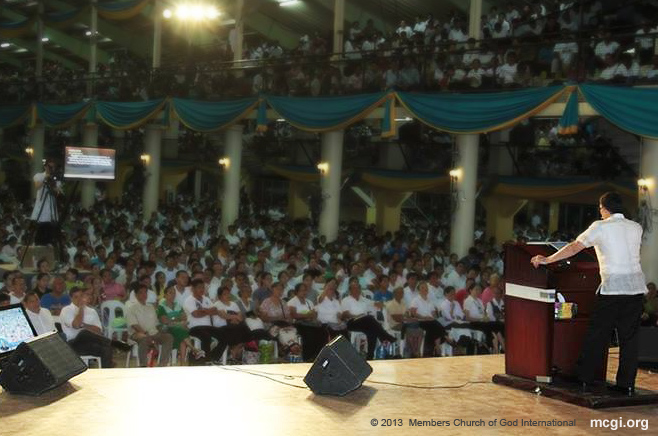 The Members Church of God International (MCGI) will deploy 40 workers to western soil in response to the growing Church population in South American countries.
Bro. Daniel Razon, Vice-Presiding Minister to MCGI, stressed during one Thanksgiving service how Church Workers are urgently needed abroad.  "The satellite providers that we use are reaching key points worldwide and from there, we constantly get feedbacks. With this great demand, Bro. Eli is very adamant in sending workers to the foreign shores," explained Bro. Razon.
"The need for workers and the need to send them off [to different countries] are inevitable," said Bro. Daniel in the vernacular during the same occasion.
The intensified broadcast efforts in foreign shores were initiated in 2009 when MCGI started its 24-hour broadcast of its flagship program, The Old Path in South American countries through the launch of the Church's own broadcast channel, TV Verdade.
Currently, the religious program is being aired in English, Spanish (El Camino Antiguo) and Portuguese (O' Caminho Antigo) to cater to the languages spoken in the North and South Americas.
The Church, through the leadership of Bro. Eliseo F. Soriano, continues to put up nationwide broadcasts in the local television stations of Ecuador, Argentina, Bolivia, Peru, Uruguay, and Brazil to bring the  Gospel of our Lord Jesus Christ to more households.
To further reach those in the far corners of the globe, MCGI has also utilized both satellite and Internet technologies to reach more souls. Through its official websites and live streaming platforms, Western people are getting a taste of the MCGI doctrines written in the Bible that were first preached in the East.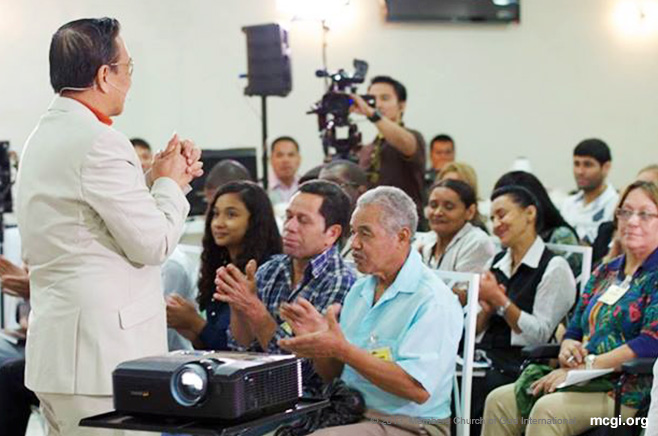 All these propagation efforts, coupled with the weekly services and Bible Expositions hosted by Bro. Eli Soriano and Bro. Daniel Razon in Spanish and Portuguese, contribute to the continued rise of the number of brethren in the West.
On a daily basis, the Church receives hundreds of emails and calls from non-members asking where the nearest coordinating center is in their country, and when they can be indoctrinated.
Bro. Eli and Bro. Daniel constantly give open invitations to the brethren, especially those in the Youth Ministry and those who are knowledgeable of foreign languages, to join the Workers Ministry in preaching the Gospel.
"Come forward brethren, and let us work hand in hand for us to reach our fellowmen worldwide," stressed Bro. Razon.
(Words by Emmy Borromeo)
(Photos by Rovic Balunsay and Aaron Romero, respectively, of PVI)